'Star Wars': Mark Hamill Hilariously Reacts to Fans' Proposed Changes to the Saga
Mark Hamill knows how to troll fans. The actor — formerly known as Luke Skywalker — recently pretended he hadn't heard about Star Wars: The Clone Wars breakout Ahsoka Tano. And Star Wars fans always get a thrill out of Hamill's playful presence on social media. Now the actor has weighed in on a fan-proposed overhaul of the Skywalker saga.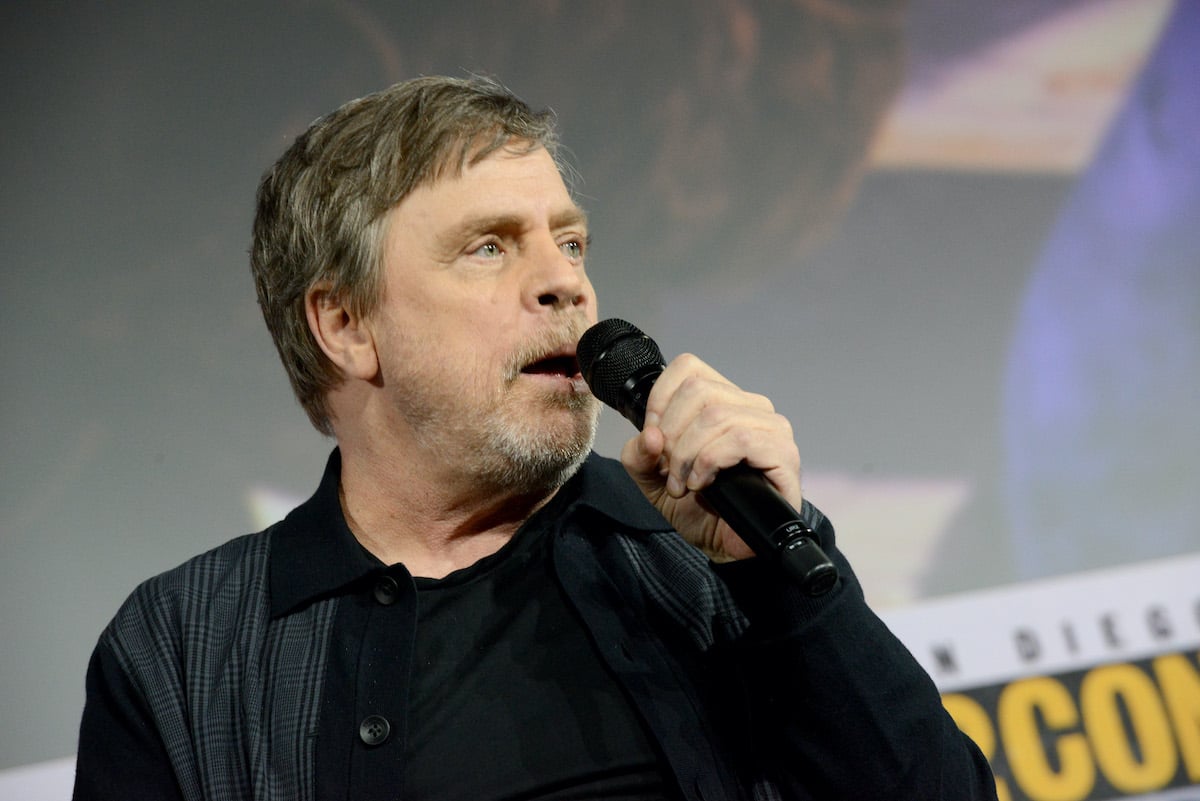 Mark Hamill recently retired from playing Luke Skywalker again
Hamill appears in six entries in the nine-part Skywalker saga. The actor first played Luke Skywalker back in 1977. And the 2019 release of Star Wars: The Rise of Skywalker, he has confirmed, marks his final performance in the role. Given that movie's relative underperformance, perhaps it's best that Hamill step away from the Star Wars saga.
Likely, the actor is ready to move on, and most fans agree the franchise needs to follow new characters and stories. After all, Star Wars spent more than 40 years obsessed with the Skywalkers. Still, rumors persist a young Luke might appear in the upcoming Disney+ series centered on Ewan McGregor's Obi-Wan Kenobi.
Fans propose shuffling around the titles of the main 'Star Wars' movies
With enigmatic subtitles like A New Hope and Return of the Jedi, the original trilogy led fans to place the movies' titles on a pedestal. The core fan base eventually attempted to dissect the meaning of each title as it was revealed. And as technology has advanced, this has become an even more popular activity.
Nevertheless, one fan took it upon themselves to reassign each title in the Skywalker saga to another movie in the series. For instance, The Phantom Menace and The Rise of Skywalker swap titles. After all, the first movie introduces Anakin Skywalker (Jake Lloyd) and the last reveals Palpatine's resurrection. So the logic behind it is sound.
Hamill retweeted the 1-minute video, with a fittingly cheeky response. At the very least, it seems like the actor was amused by the fan's determination to reconfigure the Star Wars titles. In some cases, the newly proposed title improves what series creator George Lucas and company came up with it.
Mark Hamill could still remain an integral part of the franchise
Even though Hamill has stopped playing Luke Skywalker, some fans still believe he could stay part of the Star Wars family. The actor recently revealed he has played secret roles in every movie of the Disney era. So there's a real opportunity for him to continue voice acting in the saga.
Few actors are as inseparable from their Star Wars counterparts as Hamill. And his regular engagement online with fans of the saga indicates he's in no rush to leave the "galaxy far, far away" behind completely. The Skywalker story might be done, but Hamill has more to offer.