'Star Wars': Rian Johnson's Surprising Connection to 'The Mandalorian' Revealed
Star Wars fans just can't make up their minds on The Last Jedi. Some believe it did irreparable damage to the saga. Others believe writer/director Rian Johnson crafted the best Star Wars movie since The Empire Strikes Back. So it's safe to say each fan will have a very different reaction to news Johnson had an indirect hand in The Mandalorian.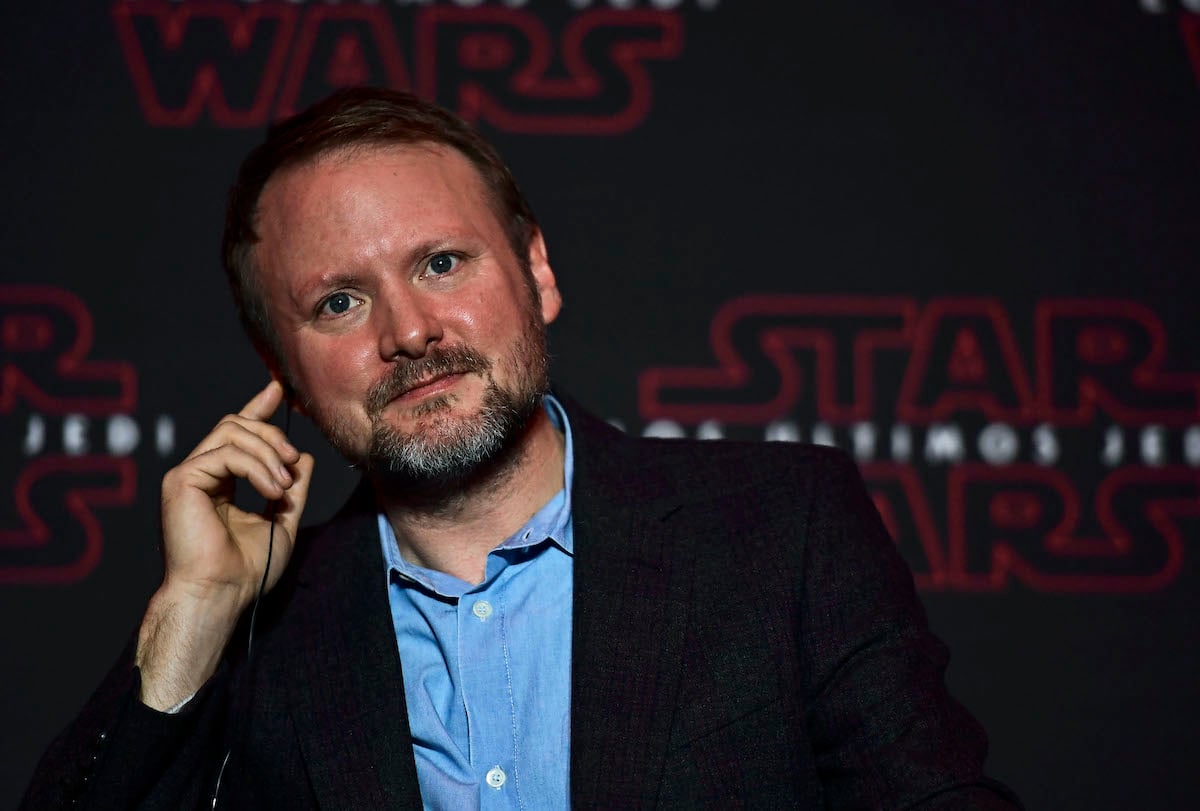 'Star Wars: The Last Jedi' made an impact on the saga's future
Building off of the success of 2015's Star Wars: The Force Awakens, The Last Jedi was a pivotal installment in the saga. After all, its predecessor reignited mainstream interest in the franchise but also faced criticism for its close similarities to A New Hope. So Johnson had the tricky task of taking the story J.J. Abrams left into a new, hopefully satisfying direction.
Needless to say, Star Wars fans did not universally accept The Last Jedi. Johnson seemingly went out of his way to subvert audience expectations. His handling of Snoke (Andy Serkis), Rey's (Daisy Ridley) parentage, and Luke's (Mark Hamill) character arc were all hot-button issues among fans. But the director stood by his work, even admitting he enjoys shocking fans.
RELATED: 'Star Wars: The Last Jedi' Director Rian Johnson Just Explained Exactly What Makes George Lucas' Prequel Trilogy So Special
Even 'The Mandalorian' bears some of Rian Johnson's influence
According to some fans, The Last Jedi and The Rise of Skywalker both left the sequel trilogy on a sour note. So Disney+ series The Mandalorian — the first live-action Star Wars show — represented the chance for a new start. In particular, fans were encouraged by the involvement of Jon Favreau and Dave Filoni.
With The Mandalorian, Filoni made his live-action directorial debut. He had, of course, worked extensively on Star Wars: The Clone Wars and Star Wars: Rebels. But as he eased into live action, Filoni sought insight from other directors in the saga. Ironically, Johnson was one of the most helpful, Filoni recently revealed to Deadline (via Screen Rant)
"Rian Johnson, I gotta say, was really instrumental for me as far as just grabbing me, getting me right up next to the camera, with him and the DP, blocking a scene," Filoni said. "He was very supportive of my early efforts because I'm the kind of person that, if I show up on a big movie set, I just want to be invisible, I don't want to bother anybody. They have a lot to do."
RELATED: 'Star Wars': Rian Johnson Would Love to Do a Spinoff on This 'Fascinating' Character
Will Rian Johnson actually direct another 'Star Wars' movie though?
So Johnson's role in Star Wars extends beyond The Last Jedi. Yet, that movie's divisive response could threaten his long-term prospects in the "galaxy far, far away." Despite its box office success, The Last Jedi might not be the universal success Lucasfilm helps to build future installments off of.
Case in point, reports of a Johnson-directed Star Wars trilogy emerged even before The Last Jedi hit theaters. But since then, neither Lucasfilm nor the director has had very substantive updates on the project. For now, fans' best hope is the Taika Waititi-directed movie currently in the works.