'Star Wars: Rogue Squadron' Director Patty Jenkins Admits Why the Project Is 'Nerve-Wracking'
2020 marked the first year Star Wars fans haven't gotten a new movie since 2015's The Force Awakens. But when the "galaxy far, far away" does return to the big screen, it will be in very different hands. Wonder Woman director Patty Jenkins is signed on to make a Rogue Squadron movie. And now she's opened up about why this particular Star Wars project — her first in the saga — is so "nerve-wracking" for her.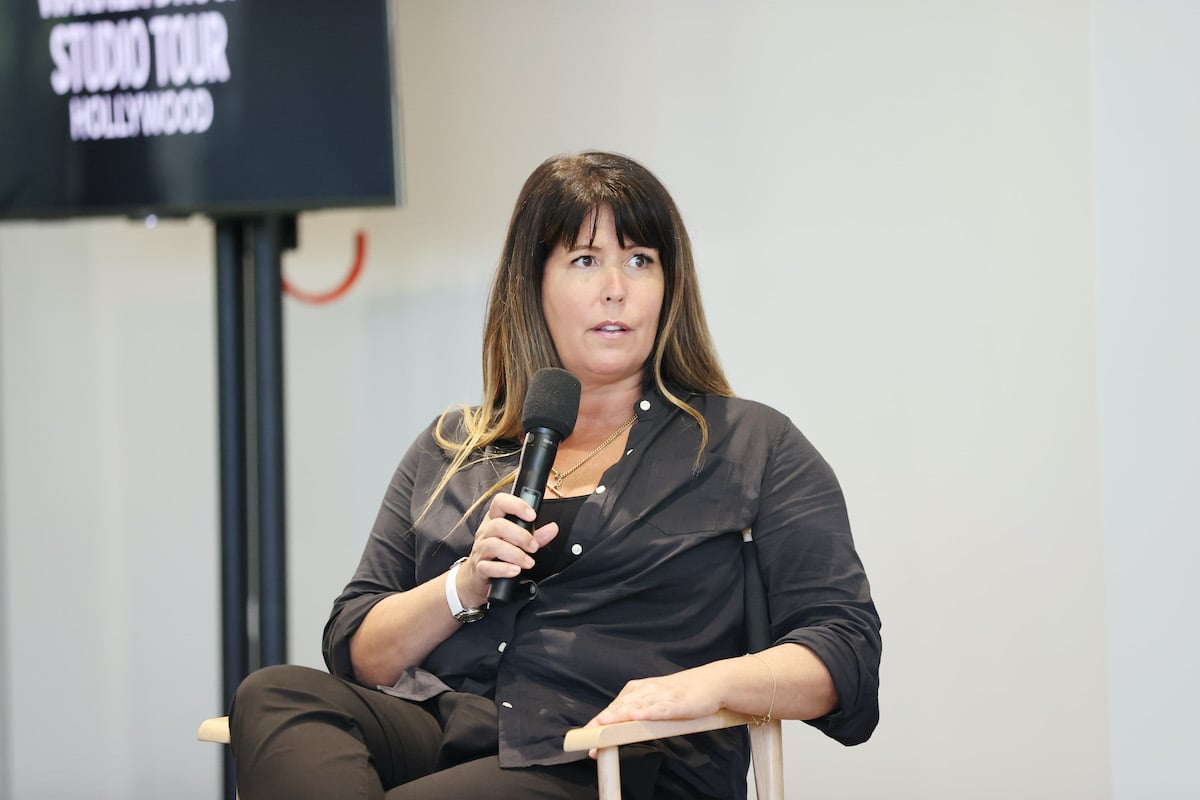 'Star Wars' movies will return with 'Wonder Woman' director Patty Jenkins in 2023
Prior to 2017's Wonder Woman, Jenkins had only one movie under her belt. But then again, 2003's Monster already demonstrated just how capable a filmmaker she truly is. Jenkins proved with Wonder Woman she can tackle blockbuster fare just as well. Although 2020's Wonder Woman 1984 fell short of expectations, some Star Wars fans remain confident Jenkins can do the saga justice with Rogue Squadron.
Disney announced the movie at its Investor Day event in December 2020. It will also be the first theatrical Star Wars project after the conclusion of the sequel trilogy. Given the divisive response to The Rise of Skywalker, it's encouraging that Jenkins' movie is likely to tackle a different era of the saga. However, directing a Rogue Squadron movie presents its own set of challenges, Jenkins recently admitted.
Will 'Rogue Squadron' be based on the books or games?
In an interview with the Associated Press, Jenkins shared a bit of insight into how she's approaching her Star Wars movie. Rogue Squadron reportedly won't be directly based on any of the books or game with which it shares its name. However, Jenkins recognizes the need to live up to what fans familiar with those projects hope to see from her film version.
"I think the Michael Stackpole books and the video game and all of the Rogue Squadron books all have– there's an incredible history that it's really important to honor. And yet, it must be brought to a new age because we have to tell a new story with it. So you're trying to blend the best of everything and make it the great fighter pilot movie which I've always wanted to make as well.

It's a big brew of things that you're trying to put together and still keep a very simple story. … You're trying to bring the best of yourself and to use it to make something beautiful that honors the legacy before you. But of course, it's a huge amount of pressure. And Wonder Woman was a huge amount of pressure as well. So it's not a totally new feeling to me. But yeah, definitely nerve-wracking."
Nothing official about Jenkins' Rogue Squadron movie has been revealed. However, that name is most closely associated with Luke Skywalker (Mark Hamill) and the original trilogy era. So it's possible Jenkins could revisit this period — much like 2016's Rogue One — or it could explore a new incarnation of Rogue Squadron after the events of The Rise of Skywalker.
What other 'Star Wars' movies are currently in development?
Of course, Jenkins' movie is far from the only new Star Wars movie in the works. Lucasfilm has confirmed Taika Waititi (Thor: Ragnarok) will co-write and direct a mysterious new installment. And Marvel Studios head Kevin Feige is involved in producing another movie. No other details about either project have been confirmed.
Then there's the question of whether the Star Wars trilogy developed by Rian Johnson is still happening. Johnson previously wrote and directed 2017's The Last Jedi, perhaps the most divisive entry in the saga. If he does return to the franchise, it won't be for a while, as he's busy making a sequel to 2019's Knives Out.