'Star Wars' Rumor Could Put Hayden Christensen Right Back into the Action
The Mandalorian Season 2 is heading to Disney+ in October 2020. And in the eyes of many fans, the Disney+ series has finally taken the Star Wars saga into new territory. After all, the recent movies faced intense criticism for rehashing and remixing the original trilogy. Now it seems Anakin Skywalker (Hayden Christensen) might return to the "galaxy far, far away."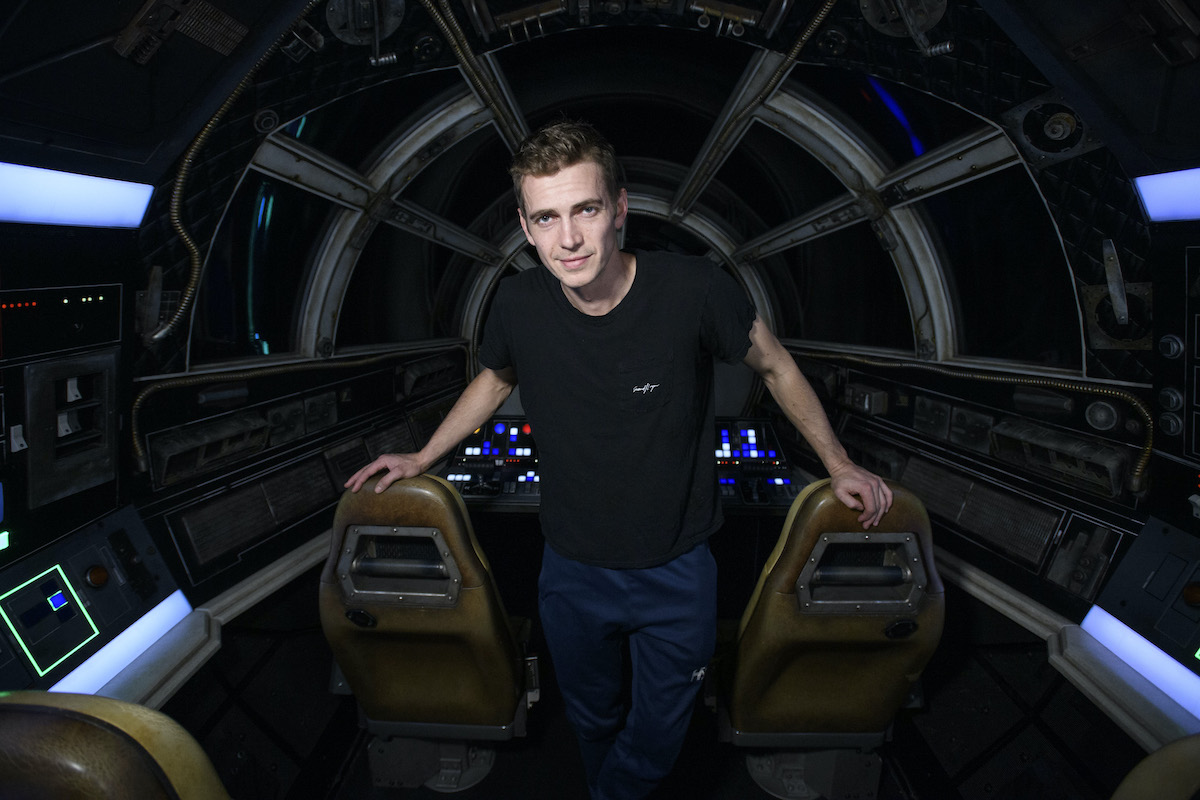 'Star Wars' just ended its 9-part Skywalker saga
For 43 years, the Star Wars saga has hinged on the Skywalker family. Anakin and his children Luke (Mark Hamill) and Leia (Carrie Fisher) are the heart and soul of the nine "episodes" released thus far. For a while, rumors claimed Christensen would return. But many thought his brief voice cameo at the end of The Rise of Skywalker was the end of it.
After all, Lucasfilm's marketing for the 2019 film was all about ending the Skywalker story. With the movie side taking a break, The Mandalorian offered a sign of things to come. Even the other upcoming Disney+ shows felt like side stories with only tangential ties to the Skywalkers. As it turns out, one of those Disney+ series could be the key to Christensen's return.
Hayden Christensen has the perfect opportunity to return as Anakin
The last time Star Wars fans saw new footage of Christensen's Anakin was the Blu-ray edition of Return of the Jedi. The actor replaced Sebastian Shaw's older Anakin as the Force ghost who appears with Yoda and Alec Guinness' Obi-Wan Kenobi. Now Kessel Run Transmissions reports a rumor the upcoming Obi-Wan Disney+ show will cover two time periods.
As previously reported, the series sees Ewan McGregor reprise his role from the prequel trilogy for a story set after Revenge of the Sith. But now it seems the Obi-Wan show could feature flashbacks set during the Clone Wars. Considering how closely Obi-Wan and Anakin fought together during that conflict, this is a prime opportunity to team them up one last time.
Moreover, a Clone Wars setting for the new show fits with rumors Temuera Morrison — who will play Boba Fett on The Mandalorian — could also reprise his role as the adult clone troopers. Certainly, the actors might need a bit of digital de-aging to look as they did in the early 2000s. But Disney has proven time and again it has essentially perfected that technology over time.
Fans might have a while to wait for the Obi-Wan Kenobi Disney+ show
Fans have been waiting since 2005's Star Wars: Revenge of the Sith for more of McGregor's Obi-Wan. And fans of his friendship with Anakin could be in for a real treat when the Disney+ show debuts. Especially in the wake of Star Wars: The Clone Wars, the Obi-Wan show could be the very last chance to see these two characters interact at all.
Unfortunately, there's no telling when the series could debut. During its creative development, the project faced delays. And with the coronavirus (COVID-19) pandemic slowly things down further, fans might have to temper their excitement for the next live-action Star Wars show. But hey, at least the Obi-Wan Kenobi show isn't canceled, as fans once feared.