'Star Wars' Star Oscar Isaac Is Joining the MCU — Everything to Know About Moon Knight
Casting is one of the most challenging jobs in the Marvel Cinematic Universe (MCU). With the franchise's impressive plans that span across multiple phases and years into the future, finding the right actors to play major characters is a task that has far-reaching implications.
On top of that, the casting of the MCU is under extreme scrutiny with fans calling for more unknown actors to get a chance while simultaneously calling for their favorite A-listers to take on more roles. To say that the casting decisions are a delicate balance is an understatement. 
Now that some major announcements are coming forward about upcoming MCU projects, we've learned about a new casting decision. Oscar Isaac — a Star Wars alum — will be making his debut as Moon Knight. 
The MCU has promised more diversity in casting
The MCU spans planets and decades, but it has been sorely lacking in diverse representation in many ways. The creators vowed to tackle that issue going forward, and several Phase 4 casting announcements have helped demonstrate they meant what they said.
"It's definitely important to us that these movies reflect the world," Kevin Feige said back in 2016, and fans have been waiting to see that promise play out on the screen. 
With Shang-Chi and the Legend of the Ten Rings bringing the MCU its first Asian lead and Black Widow finally providing Scarlett Johansson's character her own spinoff, there is certainly evidence that the commitment to diversity is bearing fruit. Fans are expecting to see not only multiracial casts across the films and women taking on leading roles but also better representation of LGBTQ characters and plot lines.
Now we can add plans to include Oscar Isaac in the growing list of ways that the MCU is better reflecting the complex multiracial backgrounds of the real world. 
Who is Oscar Isaac?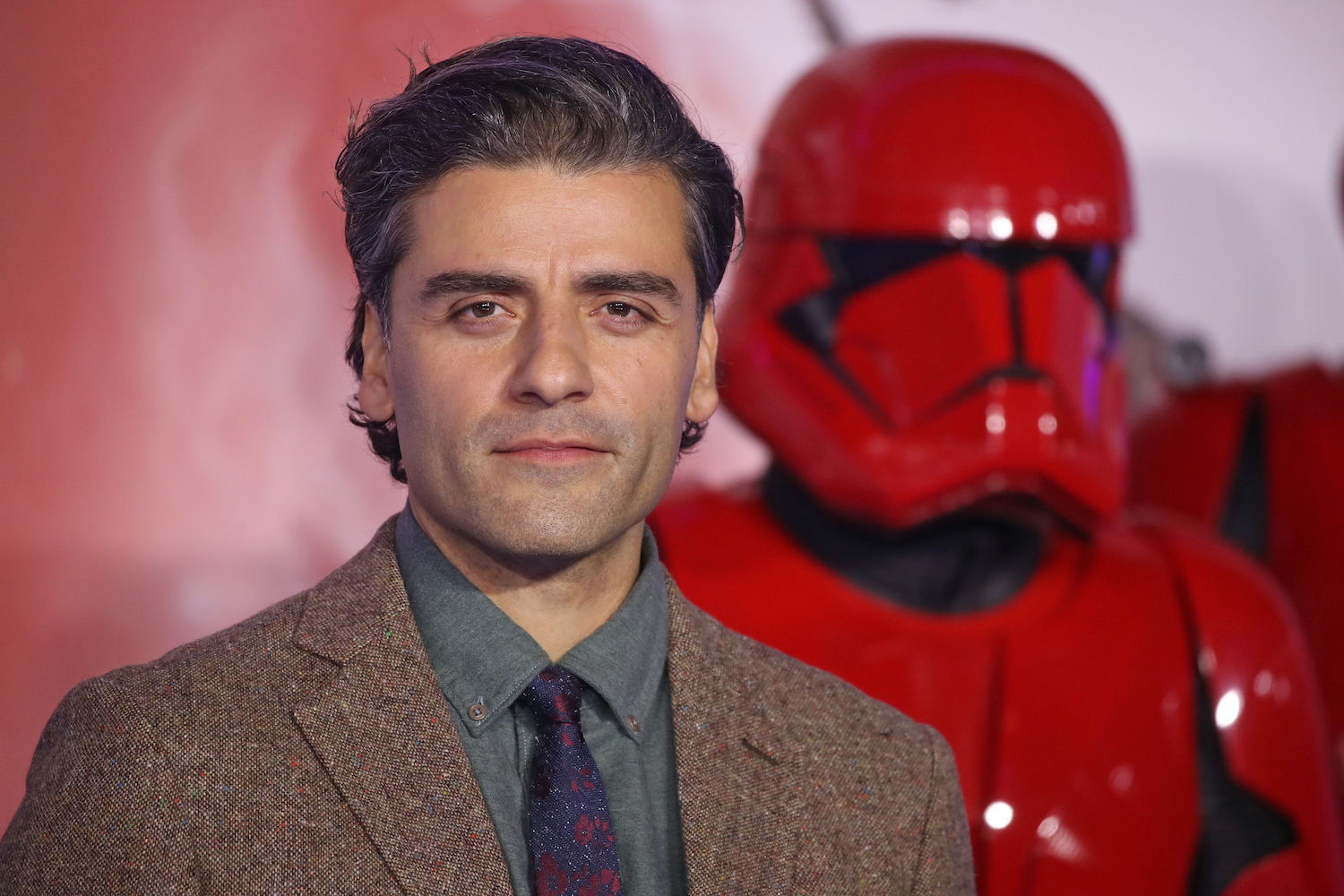 Oscar Isaac has a long acting history that stretches back about two decades. His roles over the years have included a small part in The Bourne Legacy, a substantial role in Ex Machina, and the lead in David Simon's biopic series on real-life Yonkers mayor Nick Wasicsko called Show Me a Hero. 
Born as Oscar Isaac Hernandez Estrada in Guatemala to a Guatemalan mother and Cuban father, Isaac was raised in Miami, Florida and performed as lead guitar and vocalist for the band Blinking Underdogs before turning to the acting world. He graduated from the prestigious Juilliard School in 2005 and has been putting his considerable talents to work ever since.
While his resume is impressive and deep — and he earned a Golden Globe for Show Me a Hero — most fans got to know Isaac for his role in the Star Wars franchise. Isaac portrayed Poe Dameron, a fighter pilot for the Resistance. Playing an important part in The Force Awakens, The Last Jedi, and The Rise of Skywalker, Isaac captured fans' hearts with his meaningful portrayal and sprinkling of comedic moments through the drama. 
Oscar Isaac will play Moon Knight
Fans were disappointed to hear that Isaac did not have plans to return to Star Wars, but they'll likely be thrilled to find out he has a future home in the MCU.
Some fans had hoped he would be cast as Reed Richards, one of the members of the Fantastic Four also known as Mr. Fantastic. Instead, it looks like Isaac has landed the part of Moon Knight. 
According to ScreenRant, Moon Knight (who is also known as Marc Spector) is a Marvel superhero with a fascinating backstory, and he's getting his own film in the franchise. The character served as a mercenary and had various aliases before eventually becoming a conduit for the Egyptian god Khonsu.
The character, who is a vigilante who doles out justice on the streets, is often seen as the MCU's answer to Batman, and fans are excited to see this complex story brought to the big screen. Now that the role has been cast, we have to wait to hear when production will begin.