'Star Wars': The 1 Way Oscar Isaac Would Return as Poe Dameron
Star Wars: The Rise of Skywalker indeed served as the final installment of the 42-year Skywalker saga. But it also very well might be the last fans see of the Star Wars sequel trilogy's main heroes. Actors like Daisy Ridley and John Boyega have plenty of other opportunities to stay busy. For instance, Oscar Isaac recently revealed what it would take for him to return.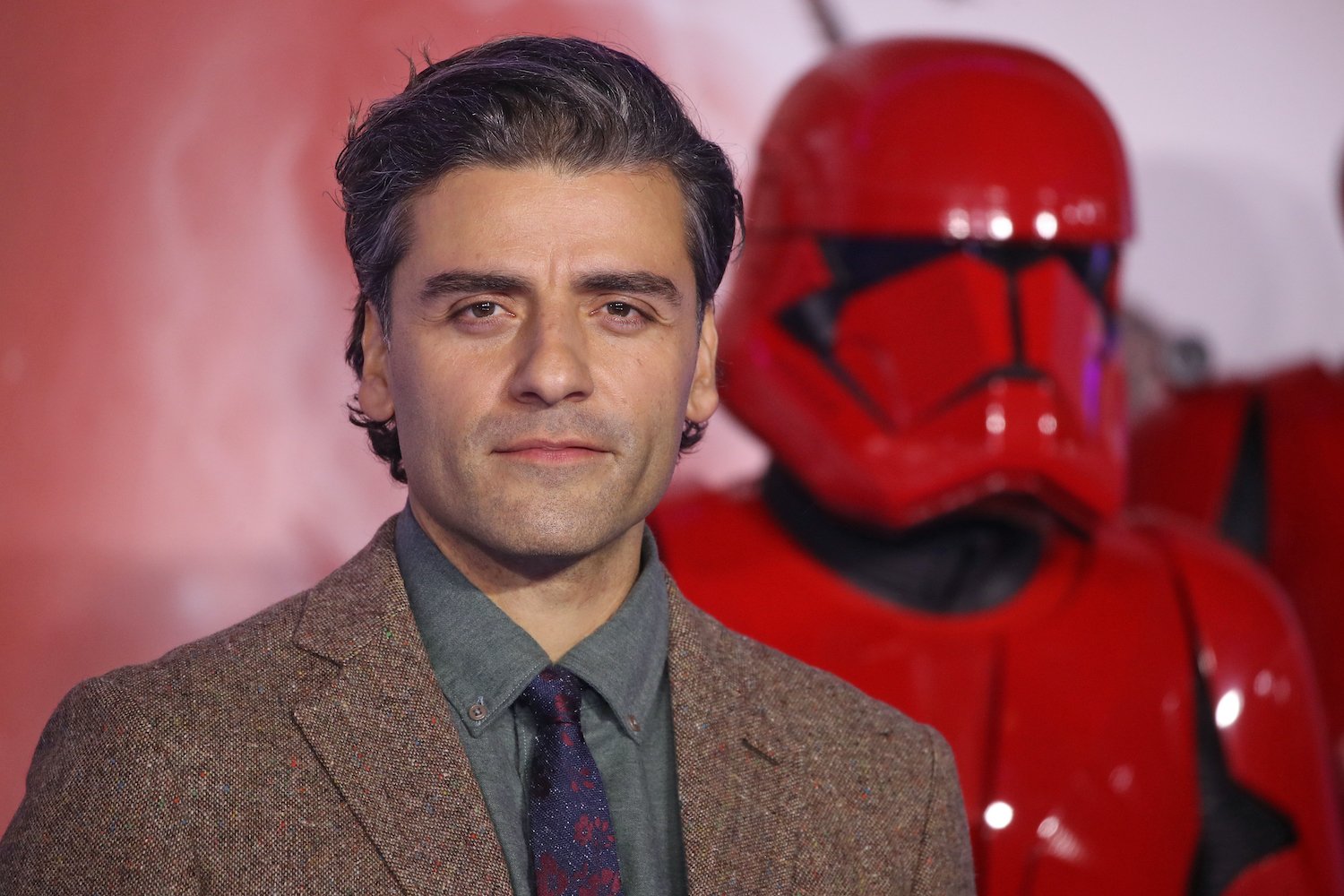 Oscar Isaac has a complex relationship with 'Star Wars'
In the Star Wars sequel trilogy, Isaac plays Resistance pilot Poe Dameron. The character starts off as a bit of an arrogant hotshot. But over the course of the trilogy, he evolves into more of a leadership role. In the end, Poe takes over the Resistance following Leia's (Carrie Fisher) death.
Yet, for as much fun as Poe is to watch on screen, Isaac has been very vocal about how frustrating working on Star Wars has been. The actor has directly called out the "Disney overlords" for their controlling nature. Considering Isaac's versatile filmography, it's clear he doesn't find the blockbusters movies as rewarding.
Add to this the erratic trajectory of the sequel trilogy. Even fans who appreciated The Rise of Skywalker often concede how it struggles to satisfy fans of both The Force Awakens and The Last Jedi. While Isaac clearly had fun with elements of the trilogy, he's unlikely to jump at the chance to return. 
The actor recently shared what it would take for him to come back
While promoting Star Wars: The Rise of Skywalker, Isaac and his castmates admitted they believe the time has come for the saga to rest. So far, Lucasfilm appears to be following that advice for the movie side of things. Taika Waititi will direct a new movie, but few details have been announced.
When the saga does return, Star Wars could be looking to bring a few familiar faces back into the fold. For his part, Isaac appears to be done with the saga and other effects-heavy movies. The actor's next project, Dune, will likely be his last huge movie for a while.
"I've felt like I had been a man in a desert for many years because I've been serving these bigger films," Isaac told Deadline. "It feels for me like a personal turning point"
Isaac also revealed this epiphany "probably" means the chances of him returning to Star Wars are slim. However, he does joke that he might consider returning as Poe Dameron if he "needs another house."
Poe Dameron is probably the sequel trilogy hero least likely to reappear
Creatively, Isaac might be done with Star Wars. And while actors like Harrison Ford and Carrie Fisher probably never thought they'd return, Isaac's career is certainly not hurting right now. So if Star Wars does intend to build on the sequel trilogy, it will be doing so without Poe Dameron.
Rumors are swirling about a Disney+ series centered on Ridley's Rey and/or Boyega's Finn. The latter hero will reportedly even develop Force abilities in the future, a story the movies only hinted at. Whether or not Ridley or Boyega return, hardcore Poe fans shouldn't wait for Isaac to come around.