'Star Wars: The Rise of Skywalker': Daisy Ridley Reveals How She Really Feels About the End of Rey's Story
Love it or hate it, Star Wars fans have strong opinions on the sequel trilogy. But for all the criticisms going around, most can agree the cast made the best of the material. Daisy Ridley, for instance, put forth a fierce commitment to playing the mysterious Rey. Now that her time in the Star Wars saga has ended, Ridley shares her true thoughts on her story ended.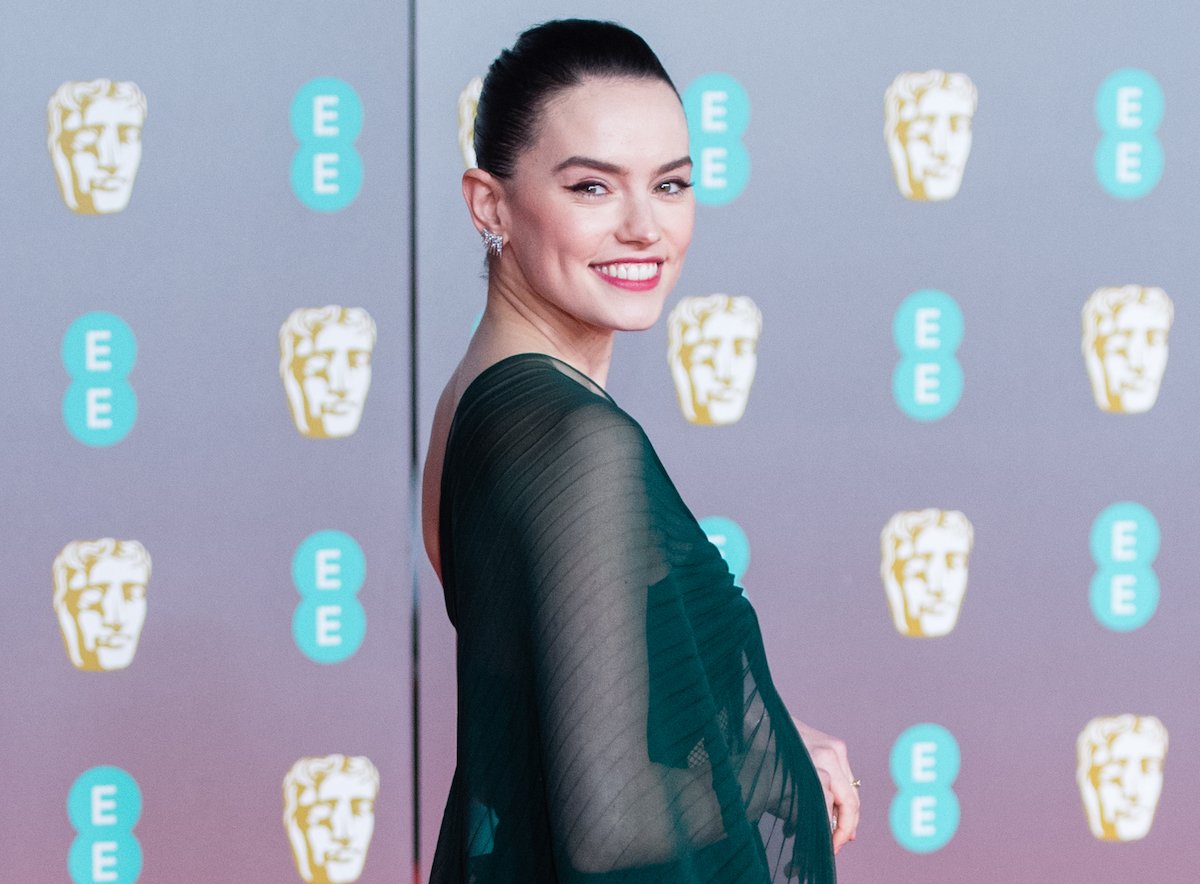 Daisy Ridley shot to stardom as Rey in the 'Star Wars' sequel trilogy
When Disney purchased Lucasfilm, fans were excited at the prospect of a whole new Star Wars trilogy. After all, Episodes 7 through 9 felt like a promise that would never pay off. And while the new movies brought back much of the original trilogy cast, director J.J. Abrams made sure to turn the attention to some new faces. Chief among them was Ridley as Rey.
Introduced as a scavenger with a mysterious past, Rey emerges as the clear focus of the sequel trilogy by the end of Star Wars: The Force Awakens. In fact, the character wins a lightsaber duel against the masked villain Kylo Ren (Adam Driver). And although some fans balked at Rey's storyline, many agreed she was a worthy addition to the "galaxy far, far away."
'Star Wars: The Rise of Skywalker' attempted to resolve Rey's story
However, much of the fan goodwill extended to Ridley for The Force Awakens dwindled over time. The Last Jedi proved to be far more divisive, including complaints about Rey's story. So the final entry in the Star Wars sequel trilogy, The Rise of Skywalker, was probably destined to disappoint. Now in an interview with IGN, Ridley shares how she feels about where Rey's story ends.
"I think for me the beauty of Episode 9 is it ends with such hope and such potential. I just feel like that was Rey's perfect ending. The big battle was in Episodes 7, 8, and 9. I think really she's probably running around the forest somewhere having a great time [after The Rise of Skywalker].

I feel totally, totally satisfied with how that story finished. I just don't know what else she could do that I didn't have to do. Also, there are so many amazing characters in Star Wars, that it's sort of an amazing thing. I was watching the new episode of Mandalorian, and it's just like the places it can go beyond even where it is now is so exciting."
As much as fans will continue to argue about what the future holds for Rey, Ridley has a point. The Star Wars saga has been focused on such a small group of characters for so long. And it's about time for the spotlight to shift away from the Skywalker family and those connected to its legacy. The Mandalorian represents the start of a whole new era for the saga. 
Daisy Ridley is moving on from the saga with upcoming 'Chaos Walking'
Since making her Star Wars debut in 2015, Ridley's career has been defined by the character. And in fact, she hasn't really been able to take on too much else. Her only live-action movie roles have been 2017's Murder on the Orient Express and 2018's Ophelia. But that's about to change.
Ridley will star alongside Tom Holland in the long-delayed sci-fi adventure Chaos Walking. Shot in 2017, the film was pushed until reshoots could be completed. Now Chaos Walking — based on the first of Patrick Ness' sci-fi book trilogy — is set for a theatrical release in January 2021.