'Star Wars': This Controversial 'The Last Jedi' Actor Wants to Return as 1 of Rey's Force-Sensitive Students
By most measures, Star Wars: The Rise of Skywalker was a lackluster at best conclusion to the Skywalker saga. One big reason why some fans take issue with the movie is how it addresses its predecessor. After all, The Last Jedi took Star Wars in a divisive new direction. Nevertheless, one actor from The Last Jedi is hopeful he could reprise his role.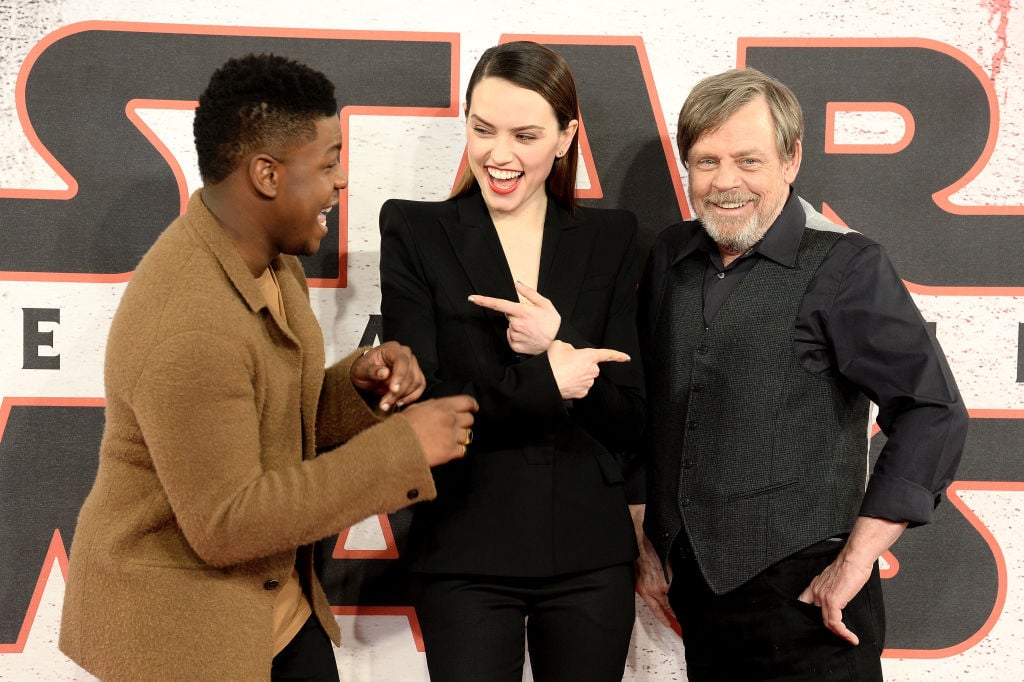 'Star Wars: The Last Jedi' remains divisive among the fans
Since the prequel trilogy, the Star Wars fan base has become increasingly outspoken. Disney's 2012 purchase of Lucasfilm certainly didn't assuage many fans' concerns. So after The Force Awakens played the nostalgia card, The Last Jedi had the task of rejuvenating the franchise.
To inject new life into Star Wars, writer/director Rian Johnson took several chances. Snoke (Andy Serkis) — positioned as the sequel trilogy's Big Bad — was killed midway through. Luke Skywalker (Mark Hamill) wasn't exactly the eager young rebel fans loved in the original trilogy. And, of course, Rey's (Daisy Ridley) parents turned out to be irrelevant.
Fans still debate whether The Last Jedi broke the Star Wars saga or tried to fix it. For his part, Johnson stands by his creative decisions, though he admits he loves shocking fans. No matter how one feels about The Last Jedi, many of its subplots and characters leave room for more.
Could the saga still pick up where Rian Johnson left off?
Star Wars: The Last Jedi concludes not with Leia (Carrie Fisher) and Rey but Temiri Blagg (Temirlan Blaev). Fans have dubbed the character, who is unnamed on screen, "Broom Boy." And the movie's closing seconds imply he was inspired by Luke's heroic act and developed Force abilities. But The Rise of Skywalker never continues his story.
In a recent interview with YouTuber Jamie Stangroom, Blaev weighed in on whether his character could have returned for the trilogy's final installment.
I wasn't sure because it could have been, yes, he would have continued my story — how Rey would have trained me or helped me in some way. But at the same time, am I really that important? Am I someone big, or am I really just a boy, a lucky boy in a galaxy far, far away? A lot of people were asking me [about returning], and I said, "We'll have to wait and see if I get called back." But I guess I kind of understand why it happened.
Following The Last Jedi's release, a lot of fans speculated whether "Broom Boy" could somehow turn the tide of the battle against the First Order. But really his appearance in the final scene feels indicative of perhaps a greater awakening throughout the galaxy.
Will a future project involve Daisy Ridley's Rey training Jedi?
That being said, The Rise of Skywalker does play into the emergence of a new group of Force users. Finn (John Boyega) and Jannah (Naomi Ackie) appear to be just two of many former Stormtroopers with Force potential. So the door is cracked open a bit for Blaev to return.
"There could be a chance to actually continue the story of the character," the actor told Stangroom. "I think it could happen. I would be up for it."
Though some fans hope to see more Rey in upcoming movies, the big-screen future of Star Wars is still shrouded in mystery. Rumors continue to persist about perhaps Rey training a new group of Jedi, including Finn. If that happens, bringing back Blaev could be the perfect way to tie things together.
But Star Wars fans shouldn't necessarily pin their hopes on more of that story just yet — especially not with the divisive overall response to the sequel trilogy.