'Star Wars': What George Lucas Did That Made Mark Hamill Say 'What?'
Many Star Wars fans can pick a favorite film from the saga, however, Mark Hamill is different because he can point to the film of the saga which was the most grueling to make. In an interview, he explained what made this particular Star Wars film so hard to shoot. Here's what George Lucas did that made the shoot harder.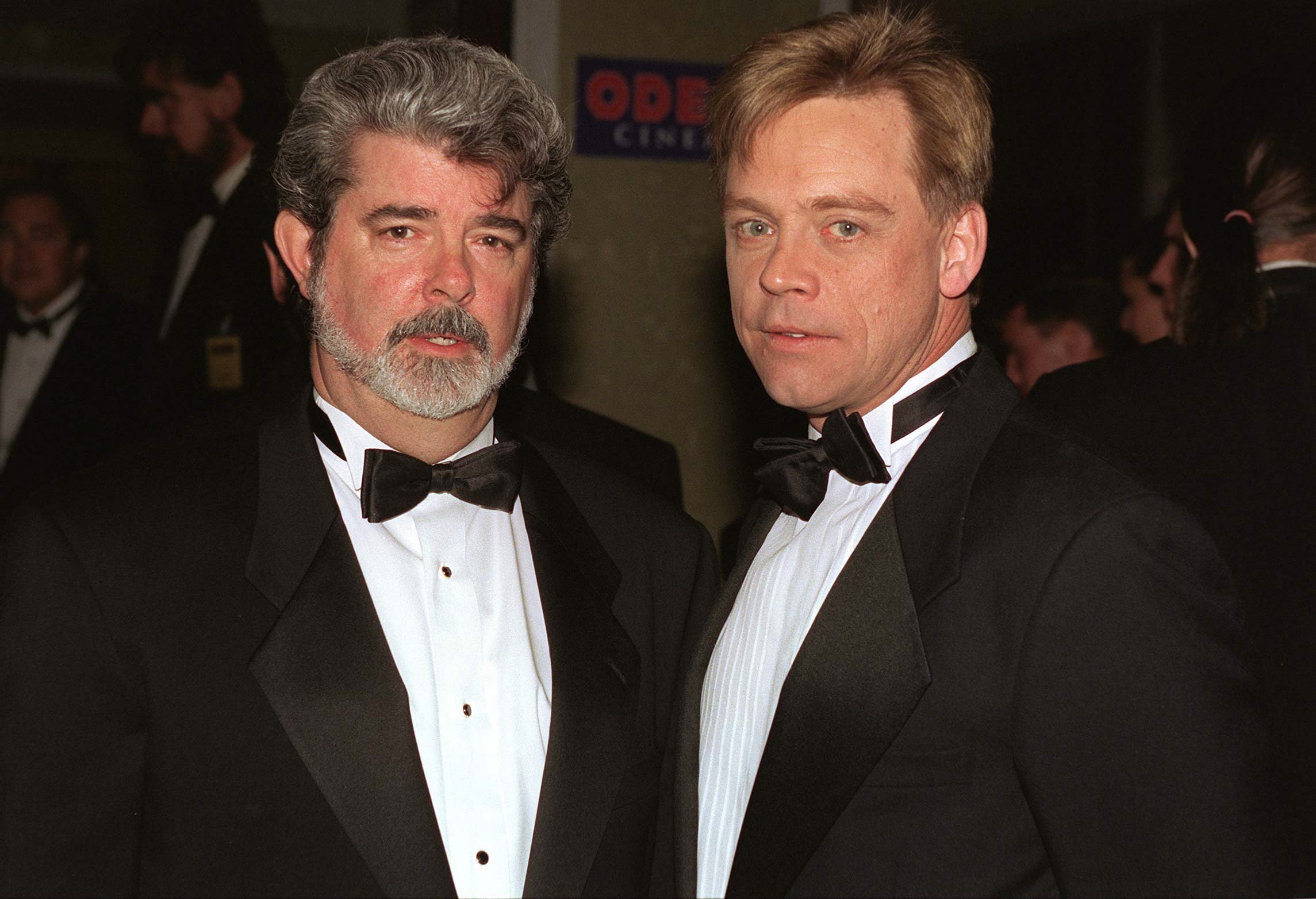 Why a particular 'Star Wars' film was particularly hard for Mark Hamill to make
First, a little recap. Although Hamill is most known for his appearances in the Star Wars films, he does not appear in every film in the saga. He's a main character in every film of the original trilogy — A New Hope, The Empire Strikes Back, and Return of the Jedi. He also had roles of varying sizes in the films of the sequel trilogy — The Force Awakens, The Last Jedi, and The Rise of Skywalker. So which of these movies was the most grueling?
In an interview with the official Star Wars website, Hamill said the most difficult film of the saga to make was The Empire Strikes Back. Specifically, he said it was difficult to perform stunts in the film. "And I'll tell you something, in those days — it's changed as I've gotten older, — but in those days I wanted to do every possible stunt I could," Hamill says. "[Empire] was the most physically grueling of them all because of the lightsaber duels and all that." It's interesting Hamill said The Empire Strikes back was the most physically grueling film of the saga when the stunts in Return of the Jedi appear more difficult.
Why George Lucas unexpectedly made the shoot harder for Mark Hamill
He worked particularly hard on one stunt which he never performed in the final film for a very specific reason. "I worked with Peter Diamond who was the stunt coordinator, and Bob Anderson who doubled Vader, who was an Olympic Fencing champion, so there was intensive training," Hamill recalled.
"We had worked out a sequence we were all particularly proud of. And I'm talking weeks and weeks of this…and we said, 'Let's bring George [Lucas] in.' We brought George in to look at what we had done and he said, 'Um well, you can't take your hands off a lightsaber. You can't hold it in one hand.' And we said, 'What?'" 
Afterward, Hamill had to learn new fight choreography. He praised Diamond for making it look like he was a skilled fighter when he was a novice. Stunts weren't the only difficulty Hamill faced while filming The Empire Strikes Back — he had to film some of the Hoth scenes when it was incredibly cold outside.
How the public reacted to 'The Empire Strikes Back'
So did all this labor pay off? Box Office Mojo reports The Empire Strikes Back earned over $400 million. That's a hefty box office take for a 1980s film. The Empire Strikes Back was a difficult movie to make, but it paid off.