'Star Wars': What Happened to the Actor Who Played Young Han Solo, Alden Ehrenreich, After 'Solo' Hit Theaters?
When Disney purchased Lucasfilm in 2012, fans knew right away that meant a ton of new adventures in the "galaxy far, far away" were coming soon. From 2015 to 2019, a new Star Wars movie hit theaters each year. But by the time Solo: A Star Wars Story arrived, its lead star didn't get nearly the career boost everyone expected. So what happened to Alden Ehrenreich?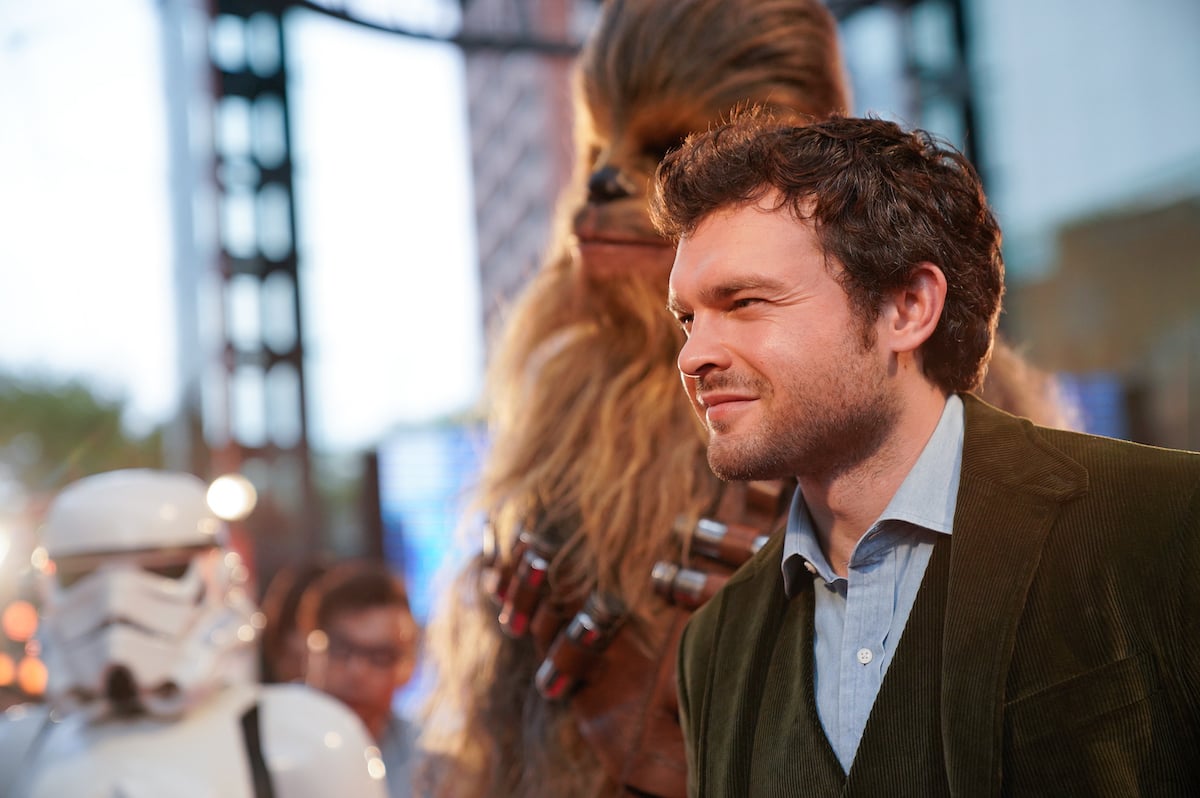 'Solo: A Star Wars Story' is the first major disappointment in the saga
The Disney era of Star Wars kicked off with a bang with 2015's The Force Awakens. And that momentum continued with Rogue One and The Last Jedi in the following years. Yet, that last film proved to be incredibly divisive among Star Wars fans.
Many credit fan reaction to The Last Jedi for Solo's box office underperformance. Meanwhile, writer Lawrence Kasdan believes the studio carries more of the blame. In any case, the film didn't serve as the breakout performance Ehrenreich was probably expecting.
Stepping into Harrison Ford's shoes as Han Solo might have been too big an ask for any actor. But Ehrenreich had made a memorable impression with a relatively small role in Joel and Ethan Coen's Hail, Caesar! And even though Solo wasn't huge, few blamed its lead actor for their disappointment.
Alden Ehrenreich made a clear decision following its release
Nevertheless, the scrutiny of being in a Star Wars film and the intense shooting schedule took their toll on Ehrenreich. After all, much of Solo was reshot following the exit of original directors Phil Lord and Chris Miller. So one can hardly blame Ehrenreich for wanting a break.
"[Solo] was basically a three-year experience from pre-production to the release of the movie," the actor recently told Esquire. "And I just wanted to be a person, connect with people in my life, spend time and develop as a person outside of those worlds. And then you never know."
In his performance, Ehrenreich attempted to pay homage to Ford and present his own spin on young Han Solo. Although his take didn't resonate as strongly as hoped, the actor's thankfully escaped the online vitriol other Disney era Star Wars actors have endured on social media.
Would Ehrenreich be willing to return as the fan-favorite hero?
Perhaps that's why Ehrenreich — more than just about every star in the Star Wars sequel trilogy — seems interested in returning to the series. Certainly, some devoted fans are hoping for Solo 2 to come together. That doesn't appear to be in Lucasfilm's plan. But to be fair, no one knows exactly what the next movie will be.
For his part, Ehrenreich would happily return to play Han Solo again if he's asked. "It depends on what it is. It depends on how it's done. It depends if it feels innate to the story," he told Esquire. While the actor hasn't seen The Rise of Skywalker or The Mandalorian, somehow he still knows about as much as most fans about the saga's future. Let's hope that changes soon.