'Star Wars': Why George Lucas Had the Characters Appear on Donny and Marie Osmond's Show
You wouldn't associate Donnie and Marie Osmond with Star Wars, however, they crossed paths in a major way in 1977. George Lucas decided Star Wars characters should appear on the Osmond's Donny & Marie for a very specific reason. In addition, some fans have speculated the show influenced a galaxy far, far, away. Here's how Lucas responded to this theory.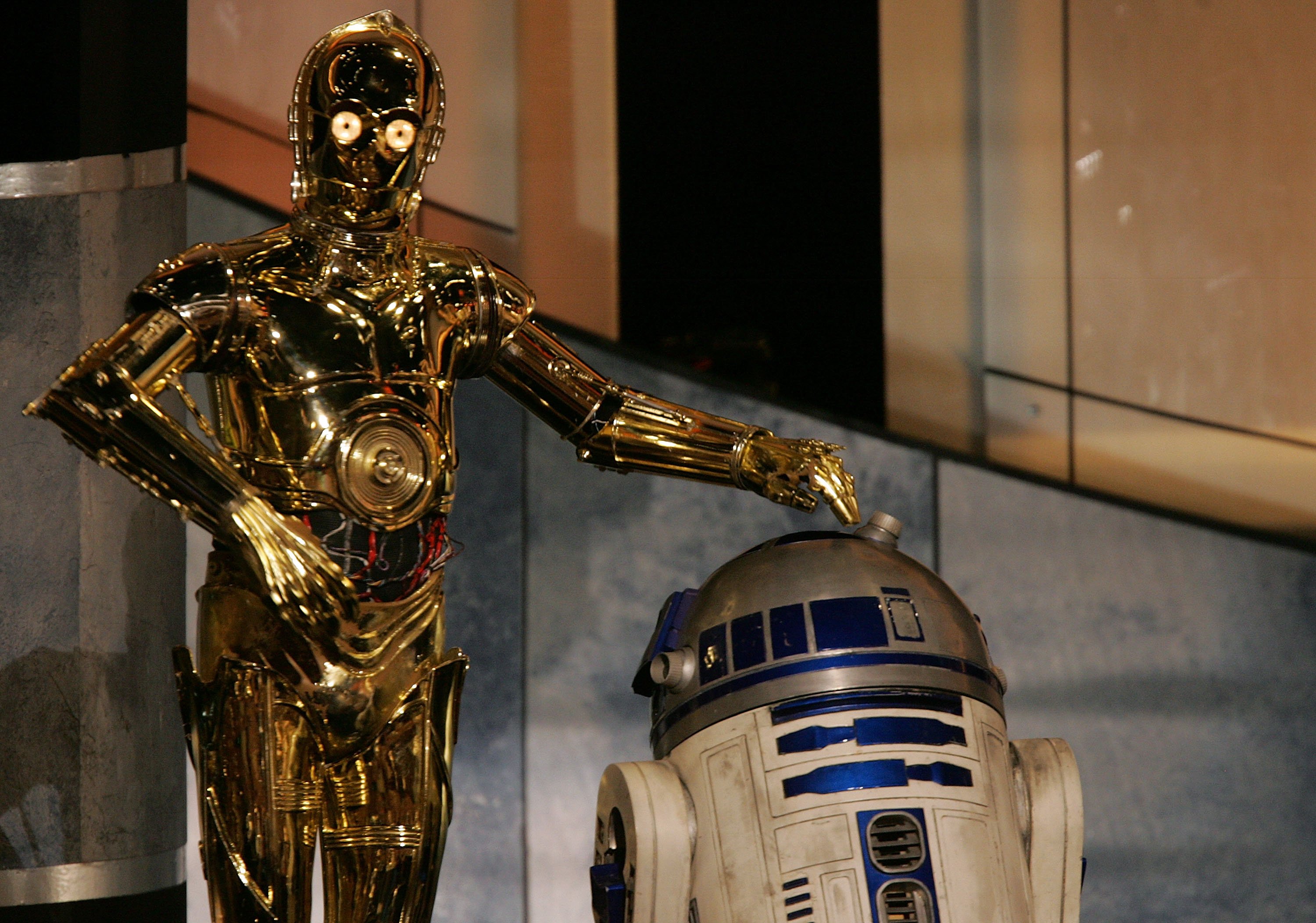 Why Donny and Marie Osmond crossed paths with 'Star Wars'
Firstly, a little background. According to Tulsa World, some Star Wars characters like Chewbacca, C-3PO, R2-D2, and Darth Vader debuted on television with a 1977 episode of Donny & Maire. Peter Mayhew and Anthony Daniels respectively reprized their roles as Chewbacca and C-3PO. In addition, Donny played Luke Skywalker, Marie played Princess Leia, Kris Kristofferson played Han Solo, Sandford and Son's Red Foxx played a character based on Obi-Wan Kenobi and Paul Lynde appeared as an imperial officer. The episode featured a number of light-hearted skits and musical numbers.
Around the time of the release of The Force Awakens, Donny posted clips from the episode to his social media. "And I started thinking, jiminy, I'm part of Star Wars history because we debuted those characters," he said. "Back in '77 George Lucas realized the Donny & Marie show was reaching so many millions of kids and said 'I've got to introduce this to kids and the Donny & Marie show is the perfect way to do this'." Donny himself became a massive Star Wars fan and even went to see The Force Awakens with a number of fans who reached out to him on Twitter.
What Donny Osmond thinks of George Lucas
"It's part of pop culture," he said. "It changed the world, didn't it? Lucas really had a formula and I loved the beginning stories of it because 11 studios, from what I understand, turned it down. Nobody is interested in sci-fi. And I think George knew exactly what he had. You can see. Of course the technology back then isn't what it is today, but he produced that thing on, not a shoestring budget, but he had to be careful because nobody really believed in it except him. But look what he did." In addition, Donny said he felt J. J. Abrams recaptured the feeling of the original Star Wars in The Force Awakens.
Did Donny and Marie inspire elements of the 'Star Wars' films?
According to the book Mad About Star Wars, a rumor developed that the Star Wars episode of Donny & Marie inspired a twist in Return of the Jedi. In that film, Luke and Leia are revealed to be siblings. Similarly, Donny and Marie — one of the most famous sibling duos of their time — played Luke and Leia.
Did Donny and Marie inspired Lucas to make Luke and Leia siblings? Lucas says this was not the case. Even if Donny and Marie didn't inspire the story of Star Wars, it is still a part of the saga's history.