'Stargate SG-1': How Did Ba'al Actor Cliff Simon Die?
Stargate SG-1 has an incredibly memorable cast of both heroes and villains, but Cliff Simon's Ba'al truly made a mark on the sci-fi television series. Simon was able to take up the mantle of a System Lord and was able to take Ba'al from your typical evil villain to a three-dimensional character. Sadly, Cliff Simon died this year, leaving an irreplaceable hole in the hearts of fans worldwide. How did Cliff Simon die? Plus, a look into Simon's career before and during Stargate SG-1.
How did Cliff Simon die?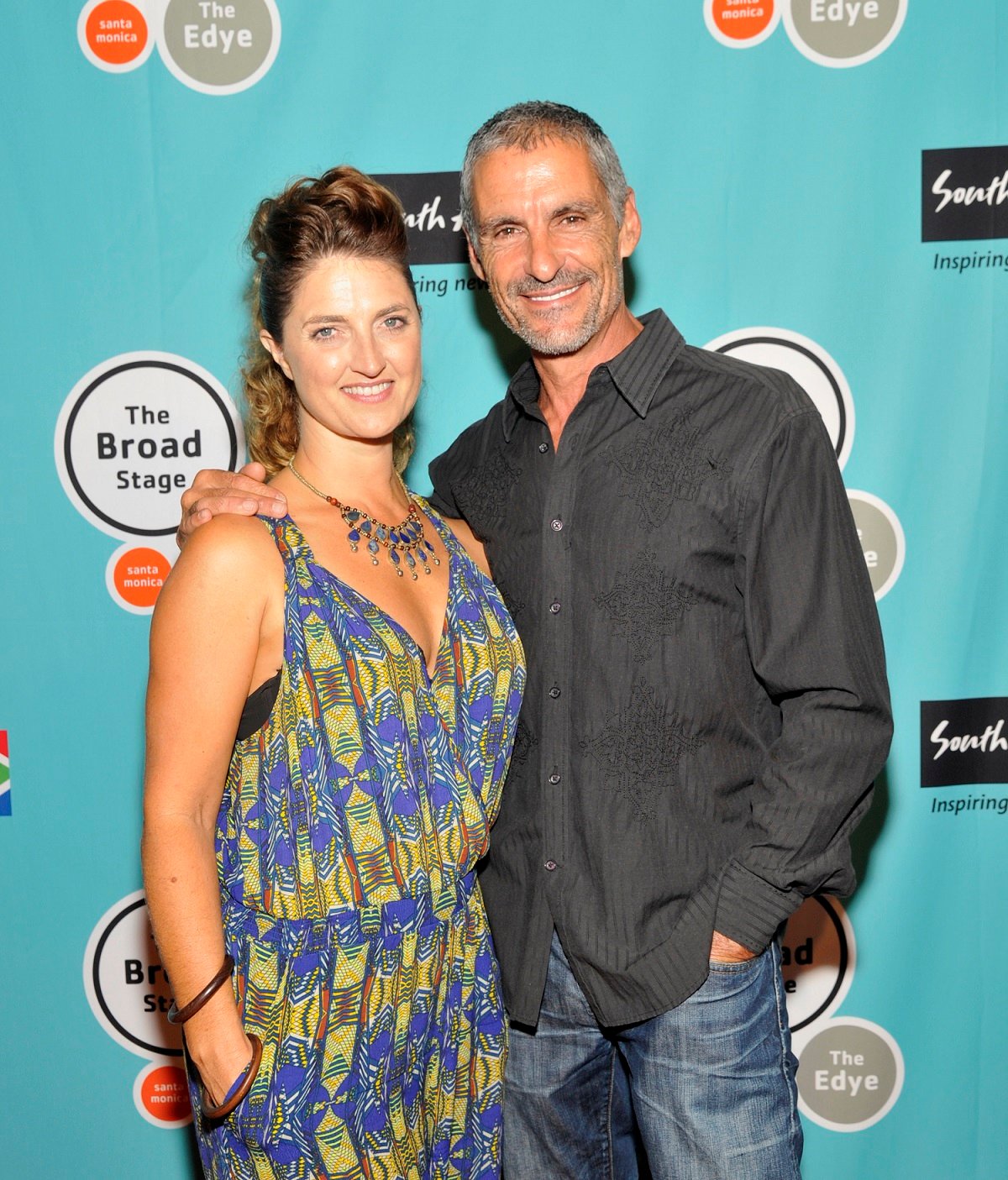 RELATED: 'Stargate SG-1': Why Did Michael Shanks Leave the Show?
Stargate SG-1 actor Cliff Simon died on March 9, 2021. The star passed away as a result of a kiteboarding accident. He was well-loved not only by Stargate fans, but also by friends and family, who remember him fondly.
"To [f]riends, family and fans, [i]t is with unimaginable heartbreak that I am sharing with you, that my beloved husband, Cliff Simon, passed away at 12:30pm on Tuesday March 9, 2021," wrote his wife, Collette Simon on Facebook.
"He was at Topanga Beach, California and sadly passed away after a tragic kiteboarding accident. He was known to most of you on this page as the villain you loved to hate, Ba'al, from Stargate SG-1. But as he said, 'acting is what I do, it's only a part of who I am.'"
"And he was SO much more – a true original, an adventurer, a sailor, swimmer, dancer, actor, author. There is a gaping hole where he once stood on this earth. He was loved by too many to mention and had a great impact on so many lives. He was an amazing and much-loved brother, uncle, nephew, cousin, and friend," Collette Simon concluded.
Cliff Simon truly was one of the most lauded villainous actors on the show — fans were fond not only of the character, but also the man, who showed genuine interest in the series, fans, and conventions.
What did Cliff Simon do before 'Stargate SG-1'?
Before appearing on Stargate SG-1 as Ba'al, Cliff Simon had a fascinating career. Simon was athletic from a young age, training as a competitive swimmer before also taking up gymnastics. He and his family eventually moved from South Africa to the United Kingdom, where he was chosen to swim on the British international team. 
Simon qualified for the 1984 Summer Olympics in L.A., but didn't make it to the event. He later entered the air force in South Africa and earned the highest athletic award in the branch, the Victor Ludorum.
Cliff Simon lived a very active lifestyle — his work out of the air force included teaching windsurfing and waterskiing. Eventually, he was picked up as a gymnast and dancer, and toured the world for a variety of productions, eventually spending a year performing at the Moulin Rouge in Paris. 
Simon's first television role was in 1992 — after winning the Mr. South Africa talent competition, he was offered a lead role for six years on Egoli: Place of Gold.
In 2000, Cliff Simon was picked up for Stargate SG-1 as Ba'al, first a guest star role, later leveraged into a recurring villain in the second half of the series.
Cliff Simon was also active when it came to charities for animal welfare. Notably, he supported Karma Rescue, a charity that focuses on saving puppies from puppy mills, and helping dogs saved from dog fighting rings, among other noble goals.
Cliff Simon loved his time as Ba'al on 'Stargate SG-1'
Cliff Simon enjoyed his Stargate SG-1 role as Ba'al just as much as fans enjoyed watching it. What's more, he loved interacting with fans at conventions.
"Yeah, the whole show was just highlights. It was great, and the conventions and traveling around the world and just meeting the people who watch you. I'd probably say the conventions and the fans are the highlight because before I went into Stargate, as I said before, I didn't know that this happened. I'm still going to conventions which are new, that I've never been to before, which is great," Simon told GateWorld.
"The highlight is actually getting to meet the people who watch you because, generally, actors never get to meet the people who watch them," he added.
Simon added that there were times where he felt typecast as a result of his performance as Ba'al, but that he never regretted being on Stargate SG-1.
"That's why I don't regret playing the character for so long and if I have to go for a few years where nobody's hiring me for any major roles, that's fine. Because I've got my name out there and the important thing is that casting directors know who I am. … It's given me a great sense of accomplishment and I can kind of say I was successful," Simon explained.