'Stargate SG-1' Star Amanda Tapping Clarifies 'Stargate' Reboot Rumors
'Stargate SG-1' actor Amanda Tapping dishes on what she knows about any possible future 'Stargate' projects with Brad Wright, clarifies project rumors.
Stargate SG-1 fans are a committed bunch, so it may come as no surprise that when rumors of a Stargate reboot swirled after the show hit Netflix, they jumped at the news. Show creator Brad Wright has hinted at a new Stargate project in the works at MGM, but details have been limited. Naturally, that means the rumor mill took charge, and fans have been under the illusion that Amanda Tapping has been confirmed for a project in the works. The actor, who played Samantha Carter, took to Twitter to clarify the situation. 
Brad Wright has discussed a new project
Stargate SG-1 fans rejoice, Brad Wright says he is indeed working on a new project. However, as is to be expected, the amount of information about the project is scant. In December 2020, shortly after the show arrived on Netflix, Brad Wright sat down with GateWorld and The Companion to discuss the project. 
"I know a lot of people are gonna ask about a new Stargate project. And the fact is, I just want everybody to know, MGM and I are working on something," Wright told The Companion's Lawrence Kao.  
"It's just too early to talk about. And it's partly too early because there's a pandemic going on, and that's kind of ground things to a halt. But we are working on something that's very exciting, it's something that we've been talking about for a while now, and I love it," Wright added. 
Wright went on to explain that the show would occur within the framework of the Stargate SG-1 world. 
"I'm excited to have the possibility of making it someday soon, or someday, period. And I'll say this much, it does exist in the universe that you already know. It's not a reboot, it's not a completely new thing, it's a continuation."
However, since this interview, Brad Wright has been fairly quiet when it comes to the project. It's unclear what its current status is if there is one. However, Wright did begin a podcast, Conversations in Sci-Fi. During one episode he tells actor Michael Shanks that he has written dialogue for his character, Dr. Daniel Jackson.
'Stargate SG-1' reboot — Amanda Tapping clarifies what she knows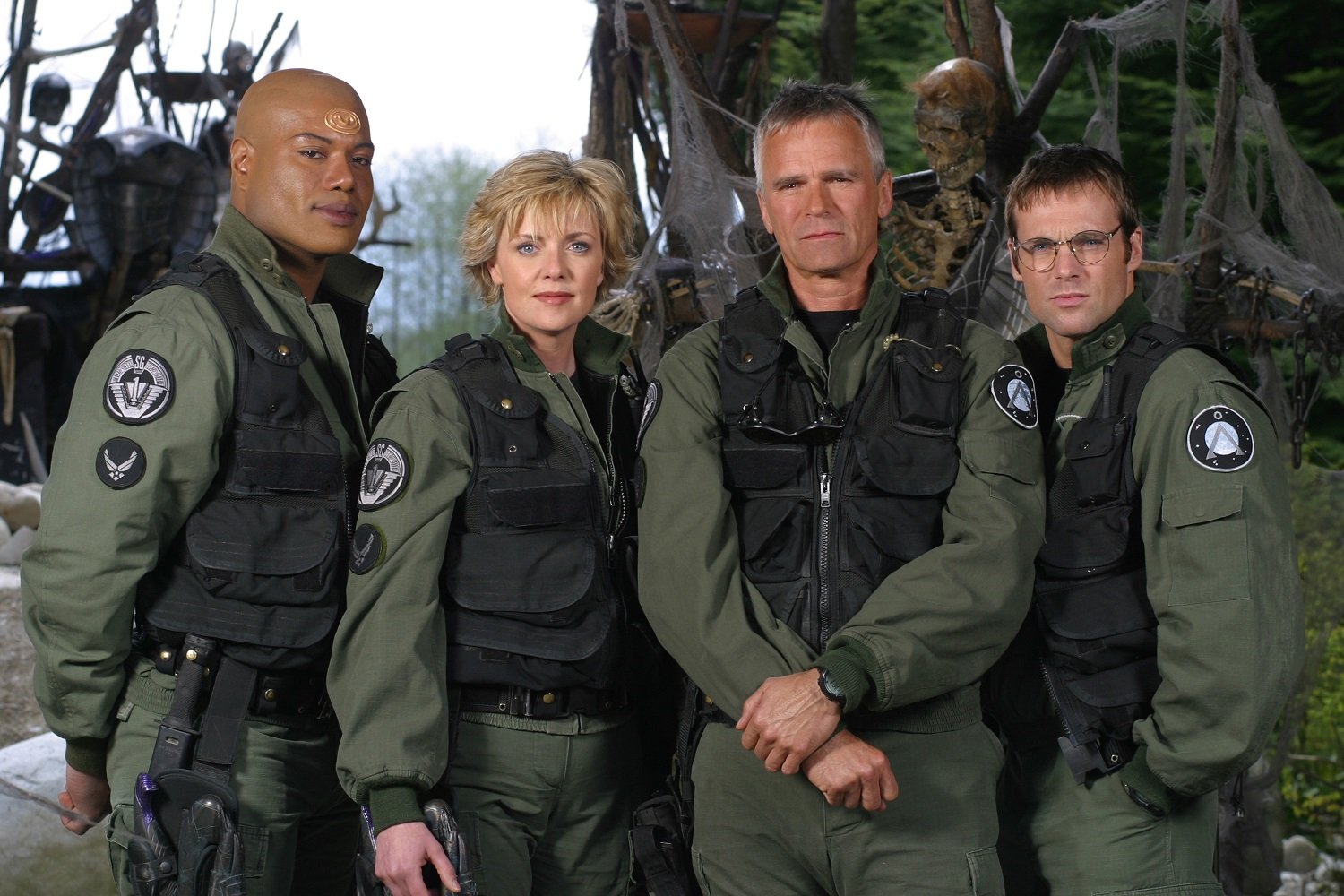 Rumors about a revival involving original Stargate SG-1 cast members, including Amanda Tapping, began swirling soon after. Somehow, it all morphed into claims that Tapping had been invited to a confirmed revival. 
"I don't know. I talked to Brad Wright about it and certainly MGM at one point was very interested. I said to Brad, 'What do you want me to do on the show?' And he said, 'I want you to be in it, and I want you to direct it,'" Tapping explained during her segment, "Amanda Tapping in Conversation: Uplifting Women in Film and TV" for The Companion.
This could have been what set off the Stargate reboot rumors in conjunction with Wright's previous statements. Tapping took to Twitter to clarify.
"In response to the overwhelming reaction to the non existent Stargate series, I have to say once again, there is no series that I know of. There has been interest for a number of years but there is no series. If there is, you'll be the first to know," she wrote. 
Rumors continued, and Tapping felt the need to clarify further. 
"Oh my god! I hate that this is even a story.  Once again folks, there is no new series that I know of. Yes there was talk quite a while back but it didn't materialize. On my AMA last Saturday it was brought up. But I, in no way,  said it was happening. I'm sorry to disappoint," Tapping added.