'Stargate SG-1': Teal'c Actor Christopher Judge Says He Duct Taped Teryl Rothery to a Tree
The cast for sci-fi TV show Stargate SG-1 clearly enjoyed themselves on set most of the time — in fact, they often refer to one another as close friends and a joy to work with. Christopher Judge, who played Teal'c, was no exception to this rule. Although Judge appeared solemn when in character, the actor actually pulled a number of pranks on his acting buddies, including but not limited to Dr. Fraiser actor Teryl Rothery.
'Stargate SG-1' star Christopher Judge pranked Teryl Rothery
RELATED: 'Stargate SG-1': Why Did Michael Shanks Leave the Show?
Christopher Judge played Teal'c on Stargate SG-1 — a solemn warrior working to free his people from the clutches of the symbiotic aliens called Goa'uld. Teal'c is often deadpan and serious, but has a dry sense of humor and a devastating eyebrow lift that he occasionally combines to deadly effect.
Christopher Judge in real life, however, is markedly different. The actor has an easy smile and infectious laugh, and seems ready to crack a joke at a moment's notice. Perhaps it's no surprise then, that he once pranked Teryl Rothery by duct taping her to a tree.
"I went through half a season where I would just duct tape people to stuff. It started with Teryl, Dr. Fraiser. I don't know if any of you have met Teryl or seen interviews with Teryl. Teryl is the bubbliest person you will ever meet in your life. She's always positive, she's always uplifting, she's always a bundle of july. But at 6:00 in the morning that doesn't go over so well," Judge explained during a Salt Lake Comic Con Panel.
"So this one particular morning I don't know what state I was in, probably hungover. She was particularly annoying this morning and I was thinking how I'm gonna get her for this. And so we were outside, shooting on location, and she was standing by a tree. And the dolly was there, and they had duct tape on it."
"Cause you know, when you duct tape someone, once you get the first wrap, it's all over. Once you get the first revolution, it's all over," explained Judge, smiling broadly.
"So I got that first revolution, and then proceeded to use four more rolls," he then erupted in laughter alongside the audience. "Aw, it took about a half hour to cut her out. Everyone laughed but the producers and director."
Teal'c actor also Saran-wrapped toilets
Christopher Judge also mentioned that he had a proclivity towards pranking guest stars on Stargate SG-1. How, you may ask? By Saran-wrapping their toilets.
"I did a couple. I would kinda go in stages, so I would get hooked on one thing and I would do it to everyone for like, six months. There was the period where I Saran-wrapped people's toilets," admitted Christopher Judge before chuckling deviously.
"Yeah, all of our guest stars — because call times would be really early, so no one checks to see if their toilet is Saran-wrapped at 5:30 in the morning. You just get a surprise," he added, smiling.
Christopher Judge calls the 'Stargate' cast 'difficult' but 'in a good way'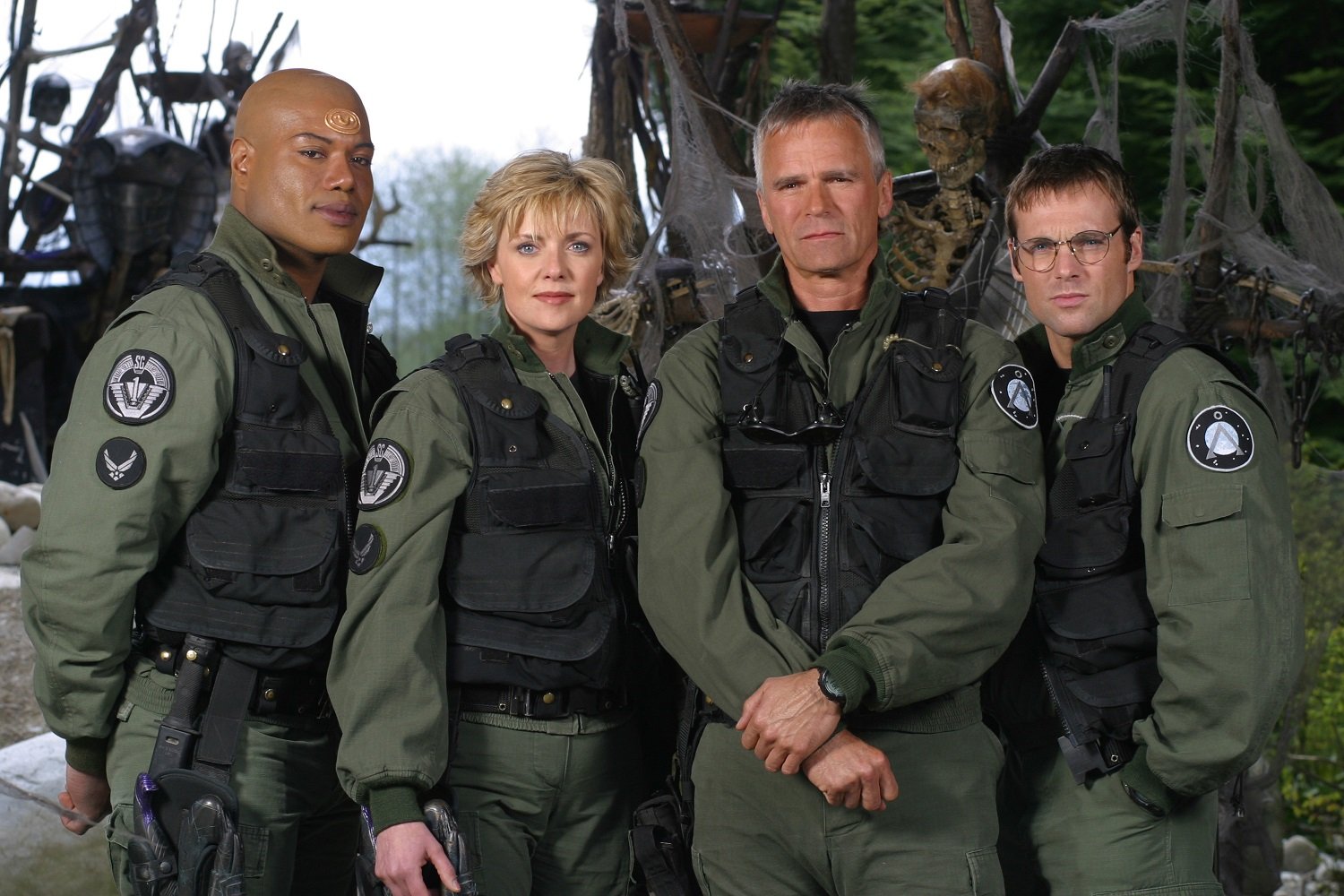 The Stargate SG-1 actor also touched on the scripts he wrote for the show, as well as why he chose not to direct. Specifically, Judge says that they were a difficult cast, and he didn't think he wanted to experience that as a director.
"I declined to direct. Our cast was, I don't want to say difficult. But our cast was difficult," he joked. "And not in a bad way. I mean it was fun for us, it was fun for the crew, probably it wasn't too fun for the directors that had to make his days. So I was never really interested in directing us."