'Stargirl' Actor Cameron Gellman Describes Season 2 as 'Real Chaos'
'Stargirl' Season 2 Episode 8 ended with Rick in handcuffs, and Cameron Gellman previews where his character goes from there and his take on this terrifying season.
No one on the planet can call The CW's Stargirl Season 2 boring; just ask Cameron Gellman. Stargirl has been twisty, terrifying, and chaotic, and we are all hooked. Almost every episode of season 2 has ended with a massive twist with dire consequences for the future. And the same can be said about Stargirl Season 2 Episode 8, "Summer School: Chapter Eight," which put Rick, aka Hourman, into a catastrophic situation.
[Spoiler alert: This article contains spoilers from Stargirl Season 2 Episode 8, "Summer School: Chapter Eight."]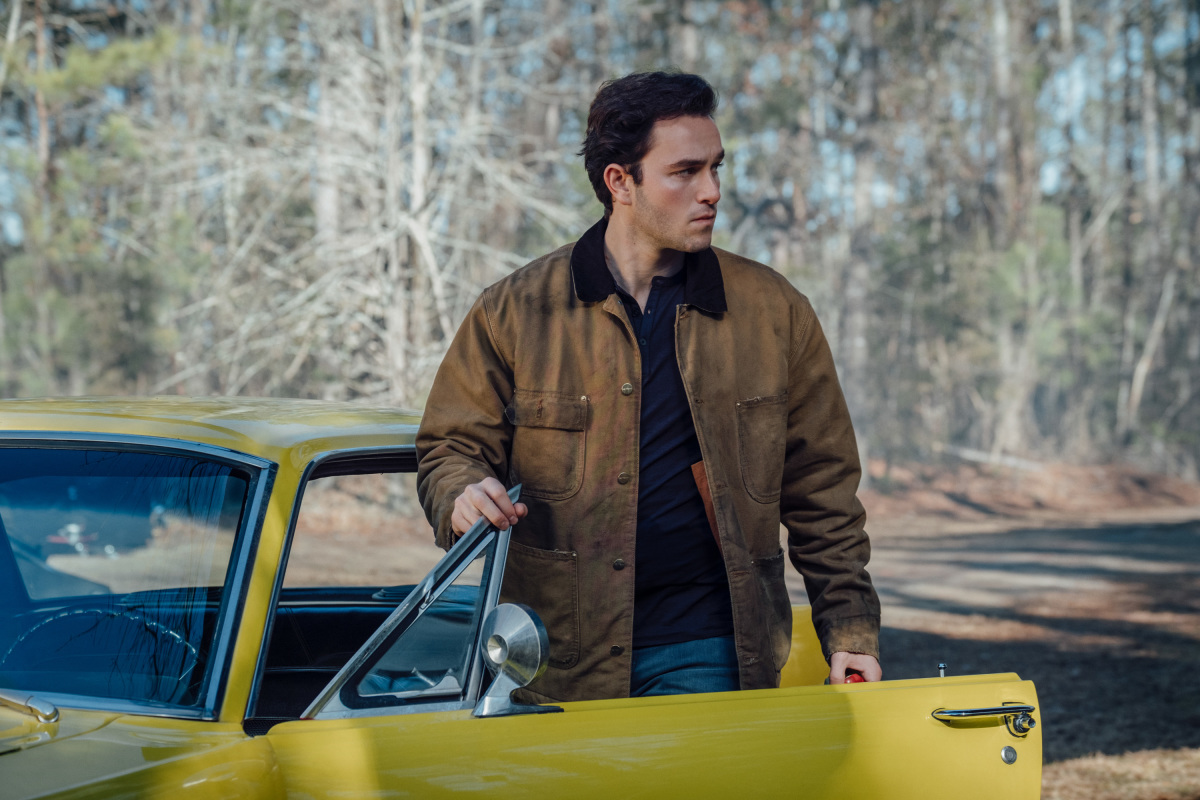 What happened in 'Stargirl' Season 2 Episode 8?
Stargirl Season 2 Episode 8 highlighted both Gellman's character Rick and Anjelika Washington's character Beth. Eclipso tormented both Rick and Beth in the hour, although, Eclipso's manipulation of Beth was more obvious.
Eclipso immediately threw Beth into a hallucination at the beginning of the episode. She was in Courtney's house, and Eclipso's child form hurled insults at her. He also poked and prodded at her deepest insecurities that she was not fit to be Doctor Mid-Nite. In the end, though, Beth's positivity and brilliance were enough to overcome Eclipso's control. She returned to her home safe and sound. The same cannot be said for Rick, though.
Rick, and the audience, were made to believe that Solomon Grundy had killed a little girl. And with Rick already having shaky trust issues, Grundy's apparent betrayal set him over the edge. He tracked down Grundy and started beating him to a pulp. Courtney and Pat found the dead girl and realized that she was an illusion created by Eclipso. When they found Rick, Courtney used Cosmo to free him from Eclipso's manipulation. In reality, Rick was not beating up Grundy; he was killing his uncle. Overcome with emotion, Rick destroyed his Hourman necklace. An ambulance took his uncle away, and the police took Rick away in handcuffs. Stargirl keeps on packing the punches, literally.
'Stargirl' Season 2 has been terrifying
Cameron Gellman discussed the high stakes of Stargirl Season 2 with Decider. He said, "We've got a bunch of really great actors in this cast, and when you're watching people you've come to care about a lot, really dig in and suffer as their characters are concerned, it's pretty moving.
Gellman continued, "We've always loved that about our show, that it stays light just long enough to make people think everything's OK and then drops off a cliff. I think that there's a real dynamic, and that's exciting… You're like, 'Wow, this is real chaos. This is really terrifying.'"
Stargirl might look bright and cheery from the outside, but, in reality, it's one of the darkest shows on The CW. And season 2 brought a whole new level of scary to Stargirl with the introduction of Eclipso.
Cameron Gellman previews what's next for Rick Tyler
Decider also asked Gellman in his interview what was next for Rick in Stargirl now that he's been arrested and destroyed the Hourman necklace.
Gellman said, "… Rick's going to have a lot of time to sit and think in a very small space for a nice chunk of time. Ultimately, he has to spend some time in jail. We don't know how much yet, but while his team is out there suffering… That's going to drive him crazy. So he is going to have to really reckon with himself about why he's there and how to contribute to his team in a different way, should he not be able to use his powers. Rick's going to have to reckon with himself and come back a better version of himself to help his team when things get really, really, really eerie, and really sticky."
Will the Justice Society of America just consist of Courtney, Beth, and Pat for the foreseeable future? Yolanda quit, and Rick is in jail. If Eclipso wanted to split up the JSA, he's doing a marvelous job. Hopefully, in a few or more episodes, fans will see the JSA reunite. But, for now, it looks like the team will have to make do without Wildcat and Hourman.
Stargirl airs Tuesdays at 8/7c on The CW.