'Stargirl' Actor John Wesley Shipp Reveals Behind-the-Scenes Photos of Jay Garrick Episode
John Wesley Shipp is returning to The CW to reprise his famous Arrowverse role. Shipp recurs as Jay Garrick in The Flash, but, this time, fans will see him in Stargirl. Garrick's appearance marks the first time an Arrowverse character crosses over into Stargirl, and the episode will be epic. To get fans even more excited for the occasion, Shipp recently uploaded behind-the-scenes photos from the episode to his Twitter account.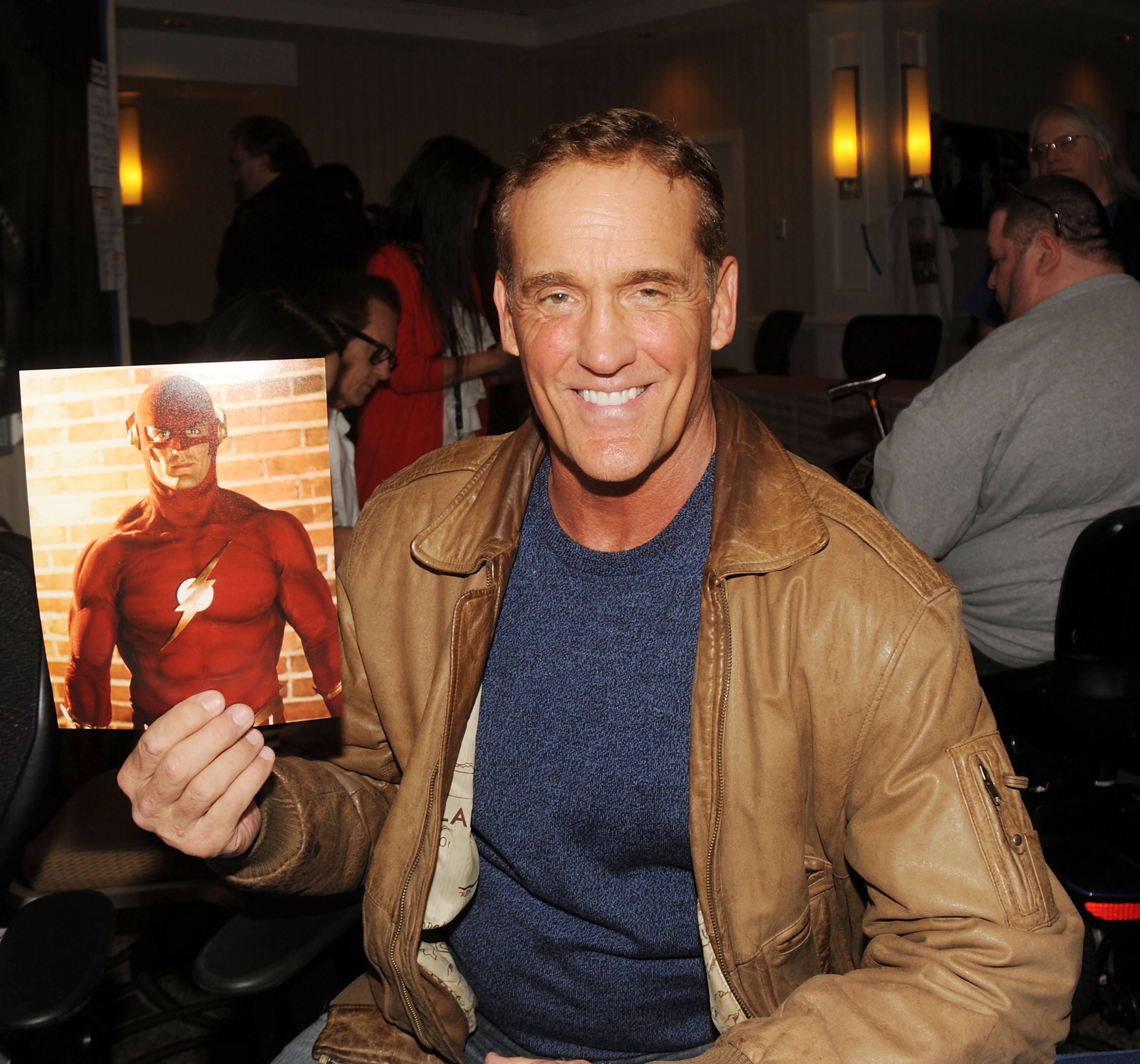 Jay Garrick will appear in an upcoming 'Stargirl' episode
The CW and Stargirl announced that John Wesley Shipp would play Jay Garrick in episode 9 of Stargirl Season 2. And ever since then, fans have wondered what version of Garrick will be featured in the show. Well, it looks like Stargirl's Jay Garrick will be the Golden Age Flash who helped create the original Justice Society of America.
Unfortunately, Garrick will most likely only be seen through flashbacks in the episode. Technically, The Flash is dead on this Earth (Earth-2). But the Arrowverse tends to surprise its audience, so anything is possible.
The synopsis for Stargirl Season 2 Episode 9, "Summer School: Chapter Nine," reads, "JOHN WESLEY SHIPP GUEST STARS AS JAY GARRICK – As Eclipso (Nick Tarabay) takes aim at the Whitmore/Dugan's, Pat (Luke Wilson) is reminded of painful memories from his past involving the original JSA and their fight to take down Eclipso. Meanwhile, Mike (Trae Romano) is forced to confront the guilt he feels for his role in Icicle's death, and Barbara (Amy Smart) comes face to face with someone from her past. Finally, Courtney (Brec Bassinger) struggles to hold onto hope after Eclipso targets those around her. Hunter Sansone also stars. Andi Armaganian directed the episode written by Alfredo Septién and Turi Meyer."
John Wesley Shipp's behind-the-scenes photos from the episode
As a treat to fans, John Wesley Shipp shared photos from Stargirl Season 2 Episode 9 on social media. The images show the original JSA members, including Jay Garrick, on the set of Stargirl. The people pictured include Luke Wilson (Pat Dugan), Lou Ferrigno Jr. (Rex Tyler/Hourman), Joel McHale (Sylvester Pemberton/Starman), Brian Stapf (Ted Grant/Wildcat, Ethan Embry (Johnny Thunder), showrunner Geoff Johns, and director Andi Armaganian.
John Wesley Shipp talked with ComicBook.com about what it was like to play Jay Garrick in Stargirl. He said, "Amazing. Amazing. I've got to tell you, I had the best time in Atlanta shooting with that cast. People must watch. It debuts Aug. 10th. This show has so much energy and depth and heat and excitement around it at the moment. It has that new show… everybody is a hundred percent invested. We really want this thing to work. Geoff Johns was on set the entire time I was there. Our wonderful director. The ability to work with Luke Wilson, to work with Lou Ferrigno Jr., to create the JSA, I found myself in my own history. You know what I mean?"
The JSA is falling apart in 'Stargirl'
Jay Garrick's appearance in Stargirl will probably not be a happy affair. In recent episodes, the supervillain Eclipso tormented Yolanda, Beth, and Rick. Beth was the only one able to overcome his mind manipulations. As for Yolanda and Rick, they did not fare as well.
Yolanda quit the JSA after the guilt over killing Brainwave, which Eclipso exploited, became too much for her. And Eclipso tricked Rick into believing that Solomon Grundy killed a little girl. In a fit of rage, Rick tried to kill Grundy. In reality, though, he was beating up his uncle. As a result, the cops arrested Rick.
Could Jay Garrick's appearance in Stargirl be a part of Eclipso's mind tricks? Will Pat be his next victim? Fans will have to watch the episode to find out.
Stargirl airs Tuesdays at 8/7c on The CW.