'Stargirl': Is Brainwave Really Dead?
Yolanda seemingly killed Brainwave in the finale of 'Stargirl' Season 1, but the most recent episode, 'Stargirl' Season 2 Episode 7, proves that he might still be alive. Yolanda experiences visions of Brainwave, who tells her that he transferred a part of himself into her brain after she killed him.
The Injustice Society in The CW's Stargirl was a formidable bunch in season 1. From Icicle to the Dragon King, they were a stacked group. But, undoubtedly, Brainwave was one of its most vital members. He was the original villain to oppose Courtney. And he knew how to mentally manipulate the Justice Society of America, making him a force to be reckoned with. At the end of Stargirl Season 1, though, Brainwave's powers could not help him survive the fight against the JSA.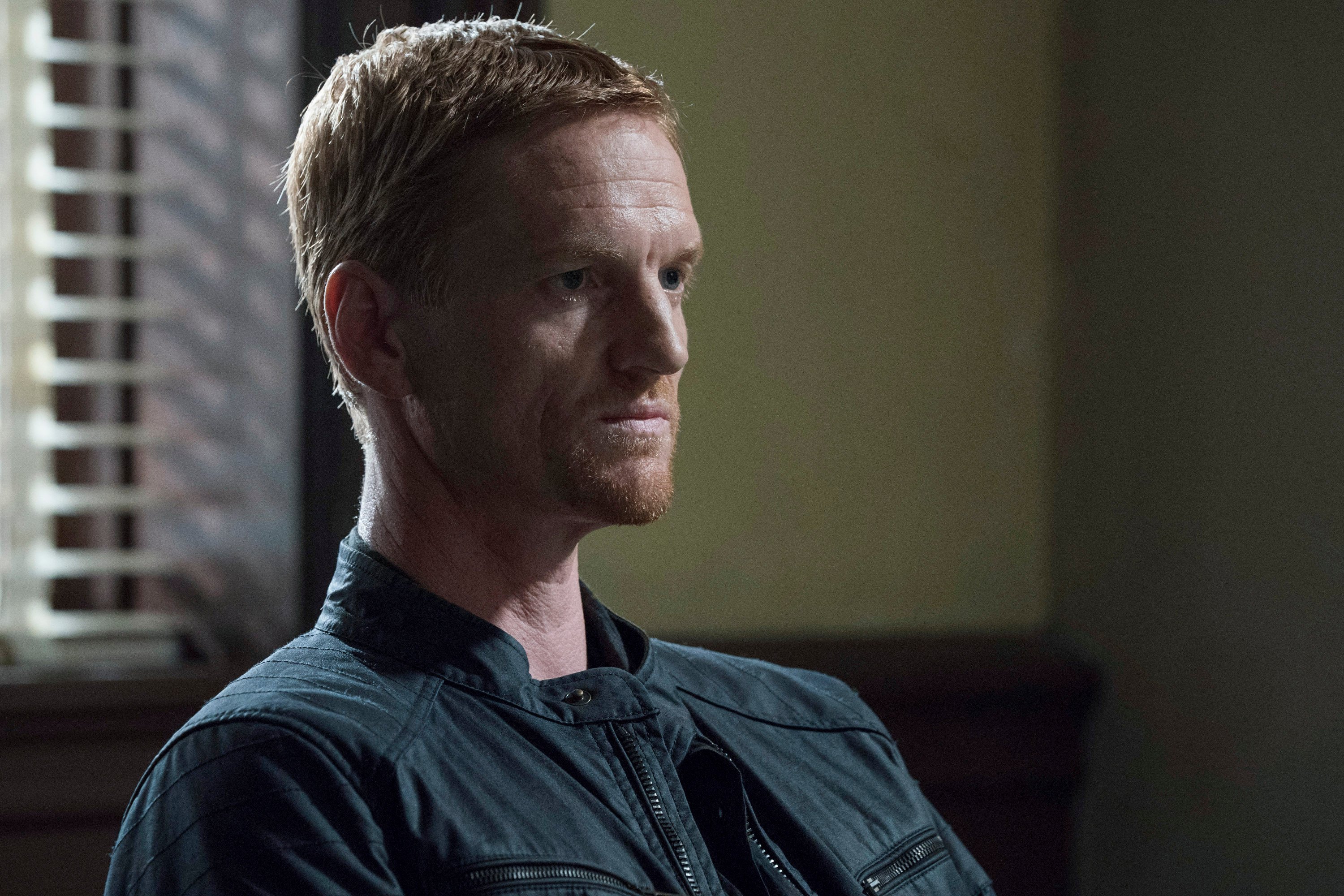 What was Brainwave's fate in 'Stargirl' Season 1?
Henry King Sr., aka Brainwave, was a supervillain with telepathic powers associated with the Injustice Society. Brainwave could read and manipulate other's minds, and he could cause severe neurological damage for his victims. He was able to incapacitate others without flicking a finger.
Because of his power and his lack of sympathy, Brainwave was difficult for the JSA to defeat. But after he killed his son, Henry Jr., all bets were off. The JSA, and Yolanda in particular, wanted to take down Brainwave once and for all.
In the Stargirl Season 1 finale, Brainwave tried to trick Yolanda into thinking that he was Henry, Jr., making her believe that his son had somehow survived. Yolanda saw right through him, though. She slashed his throat with her Wildcat claws and watched as he bled out.
Brainwave returned in 'Stargirl' Season 2
In recent episodes of Stargirl Season 2, Yolanda has been overwhelmed by her guilt for killing someone. Finally, her guilt became too much, and she started to hallucinate both Brainwave and Henry, Jr. in Stargirl Season 2 Episode 7.
During one of Yolanda's hallucinations, Brainwave claimed that he transferred a part of himself into her brain after killing him. He said that he is a part of her now, and once her guilt reaches a breaking point, he will take over her body. Later on, Yolanda's trauma forces her into quitting the JSA.
So, is Brainwave truly still alive? Or is it Eclipso who is messing with Yolanda's mind? Stargirl led us to believe that Yolanda's pain was thanks to Eclipso, but Brainwave still being alive would be a great twist. And we all know how much this show loves to torture children, so it would make sense if Brainwave were alive and well in Yolanda's mind. Season 2 seems to be all about mind manipulation, so who better to inflict some damage on the JSA other than Brainwave?
Is Yolanda really done with the JSA?
Yvette Monreal, the actor who plays Yolanda in Stargirl, recently talked with ComicBook.com about her character's decision to leave the JSA. Monreal said, "I think right now, she just wants to focus on herself, she wants to focus on the light. She wants to, I think, I honestly think for a moment, she kind of just wants to turn her head a little bit and just focus on getting herself better. She knows everything's out there."
Monreal continued, "She knows they're doing all this, but in her mind, she's going to have to be the one to execute because I can't do this anymore. Her mental health is so shot down that it's just something that she can't worry about right now."
Even though Yolanda quit the JSA and is done with being Wildcat, it's hard to believe that her headaches and hallucinations will stop. The guilt is still there, poisoning her mental state. Hopefully, in future episodes, we will see her get real help. Or, perhaps, Stargirl fans will see Brainwave fully take control of Yolanda.
Stargirl airs Tuesdays at 8/7c on The CW.