'Stargirl' Season 2 Episode 8 Preview: Will Rick Reach His Breaking Point?
Fans are seeing a recurring theme in the past couple of Stargirl episodes on The CW. The heroes that make up the Justice Society of America are slowly but surely losing their minds thanks to a certain villain coming to town. Eclipso is preying on all of the characters' fears and insecurities to the point that even the audience has no idea what is real and what is an illusion. Now, after a tumultuous seventh episode, Stargirl Season 2 Episode 8, "Summer School: Chapter Eight," looks equally as harrowing.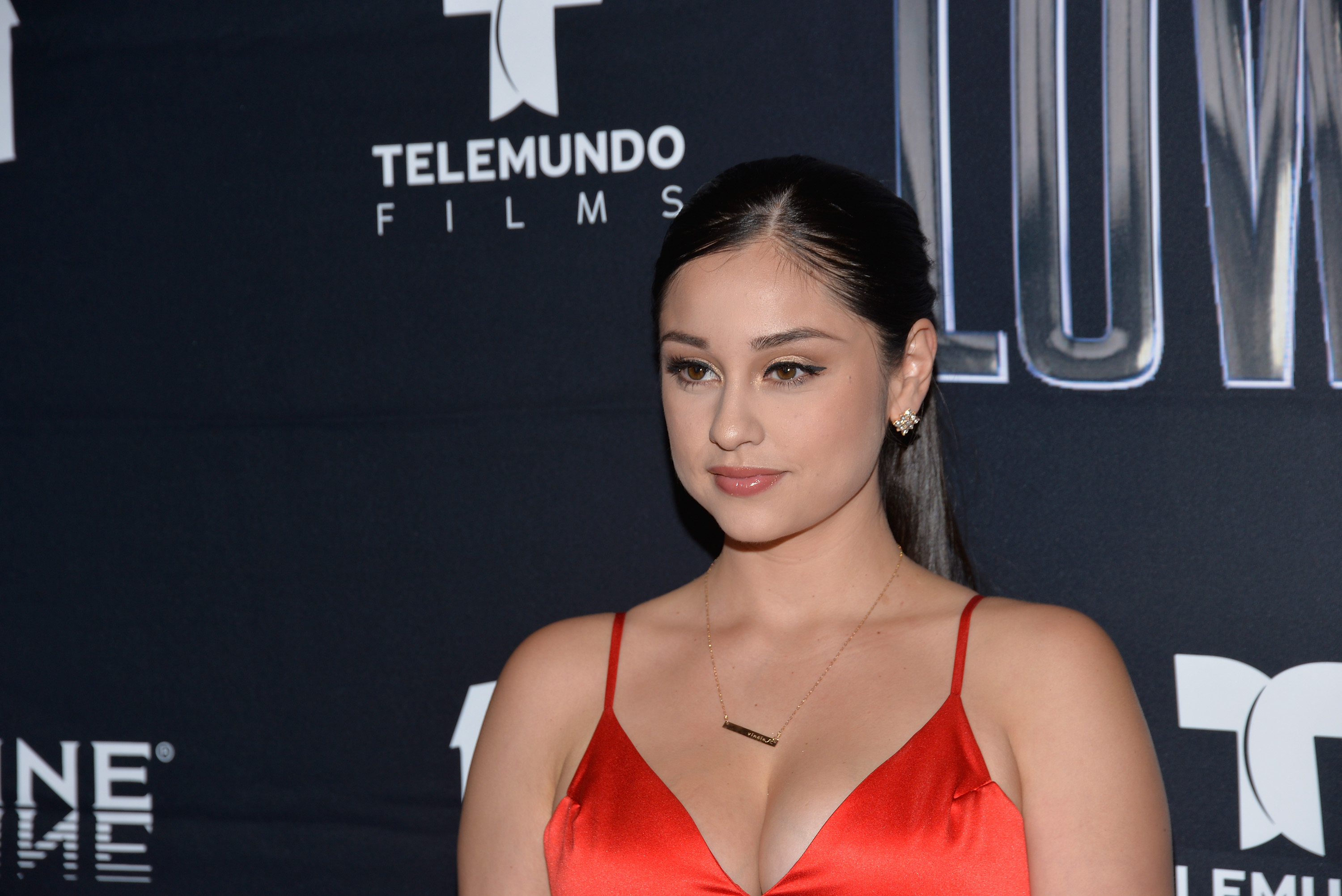 What happened in episode 7?
Yolanda made a tough decision in Stargirl Season 2 Episode 7, "Summer School: Chapter Seven." After experiencing hallucinations and overwhelming guilt, the hero, previously known as Wildcat, decided to leave the JSA.
The entire hour was dedicated to Yolanda and her guilt over killing Brainwave. She tried to talk to her priest about her spiraling feelings, but he just called her mother. Then, she turned to Beth and Rick for support. But when Yolanda admitted that she had killed Brainwave, they said all of the wrong things to her. Finally, one last haunting hallucination was the breaking point for her. Yolanda had had enough of being the JSA member who kills and quit her job as Wildcat.
We can only assume that it was the recently released Eclipso that was the one who was manipulating Yolanda and feeding on her insecurities. However, during one of her hallucinations, Brainwave showed up and told Yolanda that he had transferred a part of himself into her brain when she slashed his throat. So, Brainwave might have been the mastermind behind Yolanda's demise. At this point, though, fans have to conclude that Eclipso plans to break the JSA up. And it looks like he wouldn't be slowing down any time soon in Stargirl Season 2 Episode 8.
What the synopsis and trailer tell us about 'Stargirl' Season 2 Episode 8
Per ComicBook.com, the synopsis for "Summer School: Chapter Eight" reads, "With his world crashing down around him, Rick (Cameron Gellman) focuses his attention on protecting Solomon Grundy after learning hunters are after a bear in the woods. Meanwhile, Beth (Anjelika Washington) becomes the target of Eclipso's (Nick Tarabay) latest plan. Brec Bassinger, Luke Wilson, Amy Smart, and Trae Romano also star. Andi Armaganian directed the episode written by Steve Harper."
In the trailer for Stargirl Season 2 Episode 8, which you can view above, Courtney and Pat find out about Rick's secret regarding Solomon Grundy. Hunters can also be seen tracking down Grundy. And near the end of the video, Rick is running full force toward Grundy as if he is about to fight him.
So, if last week's episode of Stargirl was all about Yolanda, the upcoming one will be Rick-centric.
Will Rick hit his breaking point in 'Stargirl'?
What are the odds that Rick joins Yolanda in quitting the JSA?
Like Yolanda and the rest of the JSA, Rick has struggled with personal issues all season long. He's never been the most open character in the show, but he's been keeping a massive secret from the JSA. Since the big fight with the Injustice Society in the season 1 finale, Rick leaves food for Solomon Grundy in the forest. As many recall, Grundy killed Rick's parents years ago. So, it's shocking that he would be the one keeping him alive.
If the trailer and the synopsis for episode 8 are any indications, Rick might follow Yolanda's footsteps and quit the JSA. He has been through a lot, as well, and he might want a fresh start just like Yolanda.
Stargirl Season 2 Episode 8 airs on Sept. 28 at 8/7c on The CW.