'Stargirl' Season 2 Episode 9 Synopsis Teases Jay Garrick's Return
Stargirl is bringing a familiar face back to The CW. John Wesley Shipp, who plays Jay Garrick in The Flash and the Arrowverse, will be making a guest appearance in Stargirl Season 2 Episode 9, "Summer School: Chapter Nine." After The CW announced Shipp's return, many fans wondered how he would fit into Stargirl. Now, we have a bit of insight into what his episode will look like.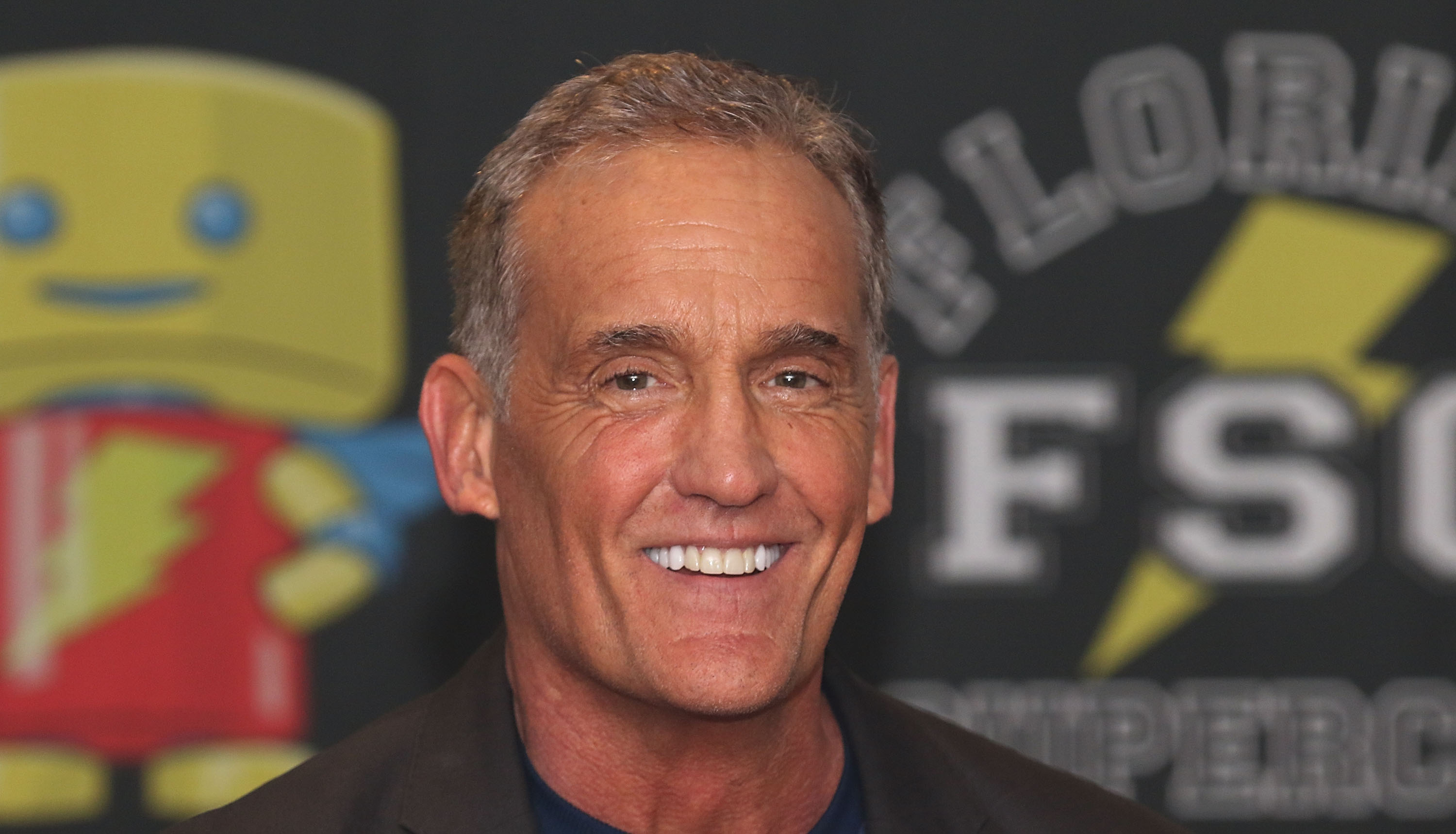 John Wesley Shipp returns to The CW in episode 9 of 'Stargirl' Season 2
As fans of The Flash know, Jay Garrick was originally from Earth-3 before the "Crisis on Infinite Earths." Post-Crisis, Garrick lives on Earth-Prime, which, to our knowledge, is a different Earth from the one the JSA lives on in Stargirl. So, how does Shipp's Jay Garrick fit into Stargirl Season 2?
According to ComicBook.com, The CW recently released the synopsis for Stargirl Season 2 Episode 9. It reads as, "JOHN WESLEY SHIPP GUEST STARS AS JAY GARRICK – As Eclipso (Nick Tarabay) takes aim at the Whitmore/Dugan's, Pat (Luke Wilson) is reminded of painful memories from his past involving the original JSA and their fight to take down Eclipso. Meanwhile, Mike (Trae Romano) is forced to confront the guilt he feels for his role in Icicle's death, and Barbara (Amy Smart) comes face to face with someone from her past. Finally, Courtney (Brec Bassinger) struggles to hold onto hope after Eclipso targets those around her. Hunter Sansone also stars. Andi Armaganian directed the episode written by Alfredo Septién and Turi Meyer."
From the synopsis, it sounds like Garrick might appear in Pat's painful trip down memory lane. This could mean that the audience will only see Garrick through flashbacks, which might disappoint fans who want to see Stargirl partake in Arrowverse crossovers. But nothing is for certain, and we do not even know if Stargirl's version of Jay Garrick is The Flash's version of Jay Garrick. The Arrowverse is one big, confusing place.
Could Shipp's return open the door for Arrowverse crossovers down the line?
Even though we still don't know the exact details behind Shipp's appearance in Stargirl, there is hope that Arrowverse crossovers are in the JSA's future.
Stargirl's showrunner, Geoff Johns, has previously commented on the matter of crossovers. He explained that Shipp's involvement in episode 9 of season 2 excites him for the possibility of more crossovers with Arrowverse characters in the future.
So, although Stargirl takes place on Earth-2 post-Crisis, there's no stopping the JSA from fighting alongside the heroes of the Arrowverse. Perhaps the JSA members will even join in on the fun in The Flash's five-part event, "Armageddon."
What are Courtney and the JSA facing in 'Stargirl' Season 2?
Before the heroes of the JSA can help other Arrowverse characters fight their battles, they must first defeat Eclipso, the Big Bad of season 2.
Eclipso has slowly made his presence known in Blue Valley since episode 1. Recently, in episode 6, the villain finally escaped the black diamond and immediately proved how dangerous he is. Eclipso killed Cindy and Isaac after a brutal cafeteria fight scene. Then, he snuffed the light out of Courtney's Cosmic Staff.
And if the synopsis for episode 9 of Stargirl Season 2 is any indication, Eclipso will stop at nothing to hurt the JSA and everyone they love.
Stargirl airs Tuesdays at 8/7c on The CW.