'Stargirl' Season 2 Finale Ending Explained: Old Villains Become Frenemies and a New Supervillian Is Introduced
The ending of 'Stargirl' Season 2 was one jaw-dropping moment after the other, from new villains to new allies, so we will explain everything that went down to prepare fans for season 3.
Stargirl sure knows how to create epic, jaw-dropping finales. And, to add to the craziness, the writers always make sure to tease their fans about what's to come. And the ending of Stargirl Season 2 was no different. But who exactly was that new villain? And will any more characters be joining the Justice Society of America?
[Spoiler alert: This article contains spoilers from Stargirl Season 2 Episode 13, "Summer School: Chapter Thirteen."]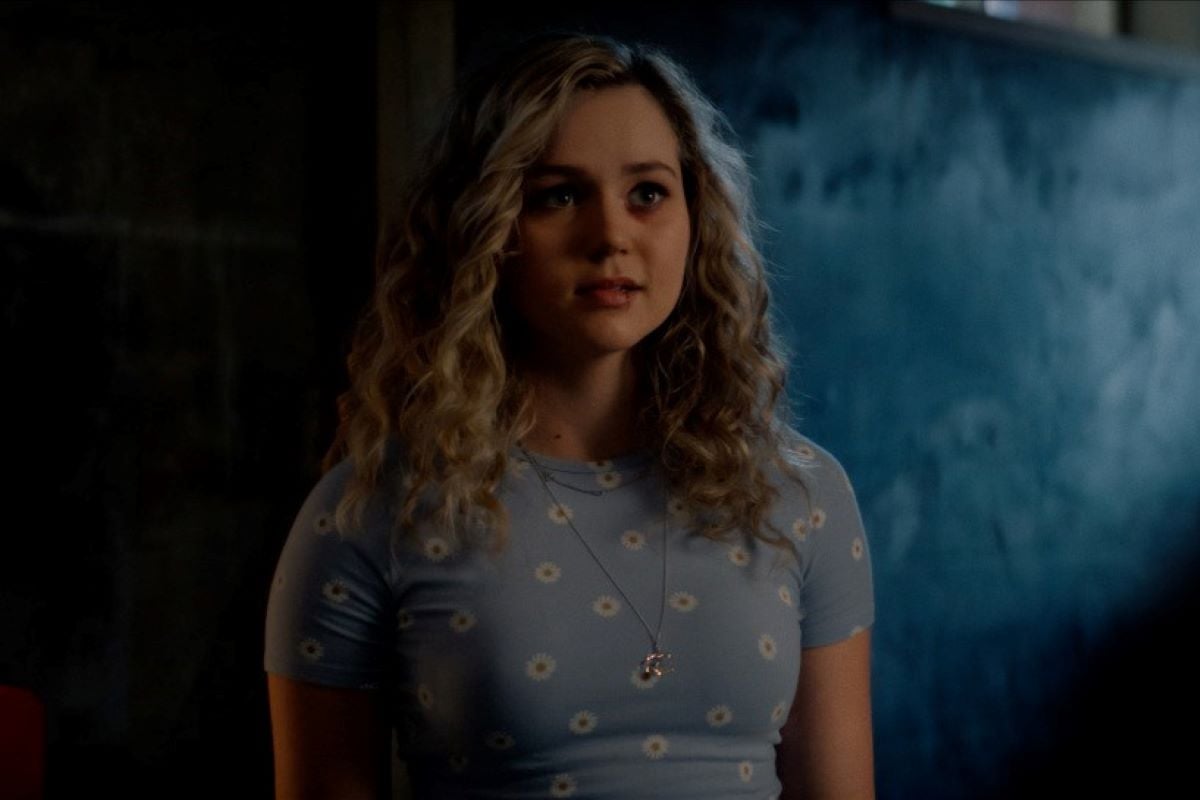 Recap of 'Stargirl' Season 2 finale
Before we can get to the ending of the Stargirl Season 2 finale, we have to discuss the Eclipso of it all. At the beginning of the episode, Eclipso, in his terrifying child form, tricked Beth into calling the JSA. Courtney, Yolanda, Pat, and Cindy arrived, and Eclipso used his mind manipulation powers on them. He also revealed that he planned to merge the Shadowlands with the Earth, consume humanity, and become a god. You know, standard villain stuff.
Dr. McNider and Beth snapped the heroes out of their hallucinations. STRIPE arrived, with Mike behind the wheel, and knocked Eclipso down. Jakeem and Thunderbolt showed up as well. When Jakeem tried to use Thunderbolt on Eclipso, he propelled the genie into STRIPE, knocking them both out.
Rick was the next hero to arrive, but without his Hourglass Amulet. Instead, he brought Solomon Grundy. Unfortunately, Eclipso easily killed Grundy. The villain then grabbed Pat and twisted his arm until Courtney admitted that she hated Eclipso. That was all he needed to hear, and Courtney became Eclipso's host.
Yolanda and Cindy tried to convince Courtney to overpower Eclipso. But it wasn't until Starman showed up, at a very convenient time, we might add, that Courtney saw the light in her life and separated herself from Eclipso. Courtney, Sylvester, Jennie, and Thunderbolt then used their powers of lightness to defeat Eclipso and turn him into a piece of toast. And that was everything that happened before the Stargirl Season 2 finale ending.
The ending of the 'Stargirl' finale, explained: Who are the 'Frenemies'? How long is Starman staying?
The ending of Stargirl Season 2 was about 10 minutes long, and it was full of great setup for season 3. Both Rick and Yolanda are back for good, although Rick still has to fix his Hourglass Amulet. Perhaps The Shade, who is shockingly alive, will help him after promising to stick around in Blue Valley for a while. The Shade also alluded to the fact that Grundy might not be dead for good.
Thanks to her overexcited parents, who now know her superhero identity, Beth could be getting a new costume. Plus, the two of them decided to stay together. It's a happy ending for all members of the JSA. Unfortunately, though, Cameron learned of his family's true heritage. We have a feeling that he might be a problem for the JSA sooner rather than later.
Elsewhere, Mike suggested to Jakeem that they start their own team. However, it looks like the JSA might be adding a few members to its group. Cindy told Yolanda that she wanted to stay and join the JSA. And the Crocks have moved in next door to Courtney's family. Hence why season 3 will be titled Stargirl: Frenemies.
And as for the Starman of it all, fans will get an explanation of why he is still alive soon. Per Deadline, Joel McHale, who plays Sylvester, will be a series regular in Stargirl Season 3. Although Sylvester has no interest in taking Cosmo from Courtney, the JSA might need his help when a particular villain comes to Blue Valley.
Mister Bones is the villain of 'Stargirl' Season 3
In the true ending of Stargirl Season 2, Nurse Louise Love of the Helix Institute tells her boss that Green Lantern's daughter is still looking for her brother. She also informs him of the heroes and villains living in Blue Valley. The scene then reveals that Love is talking to Mister Bones, who suggests taking a trip to Nebraska.
As many remember, Courtney and Pat found Jennie at the Helix Institute in Stargirl Season 2 Episode 10. When they leave because Love tells them that Jennie's brother is not there, she calls Mister Bones and ensures she lied to them.
Mister Bones, voiced by Keith David, will undoubtedly be the villain in the new season. The villain, also known as Robert Todd, has transparent skin, flesh, and organs. Also, his skin exudes a cyanide-based compound, making it deadly for anyone to touch him. And, finally, Mister Bones has superhuman strength. David previously appeared in the Arrowverse as the voice of Solovar in The Flash.
Stargirl Season 3 premieres during midseason in 2022 on The CW.