'Stargirl' Season 2: Will Green Lantern's Daughter Return?
'Stargirl' Season 2 has introduced many new heroes and villains, but one of the most noteworthy was Green Lantern's daughter, Jennie. She left town in episode 2, but will she return to help Courtney and the JSA fight Eclipso?
It was quite a big deal for The CW's Stargirl fans and Stargirl characters when Green Lantern's daughter, Jennie, showed up in Blue Valley. Jennie proved to fit in quite nicely with the Justice Society of America. And even though Courtney was jealous of her at first, they worked through their differences. Unfortunately for the JSA, Jennie left Stargirl as soon as she came. But previews of an upcoming episode show that Green Lantern's daughter might be the answer that the troubled JSA is looking for.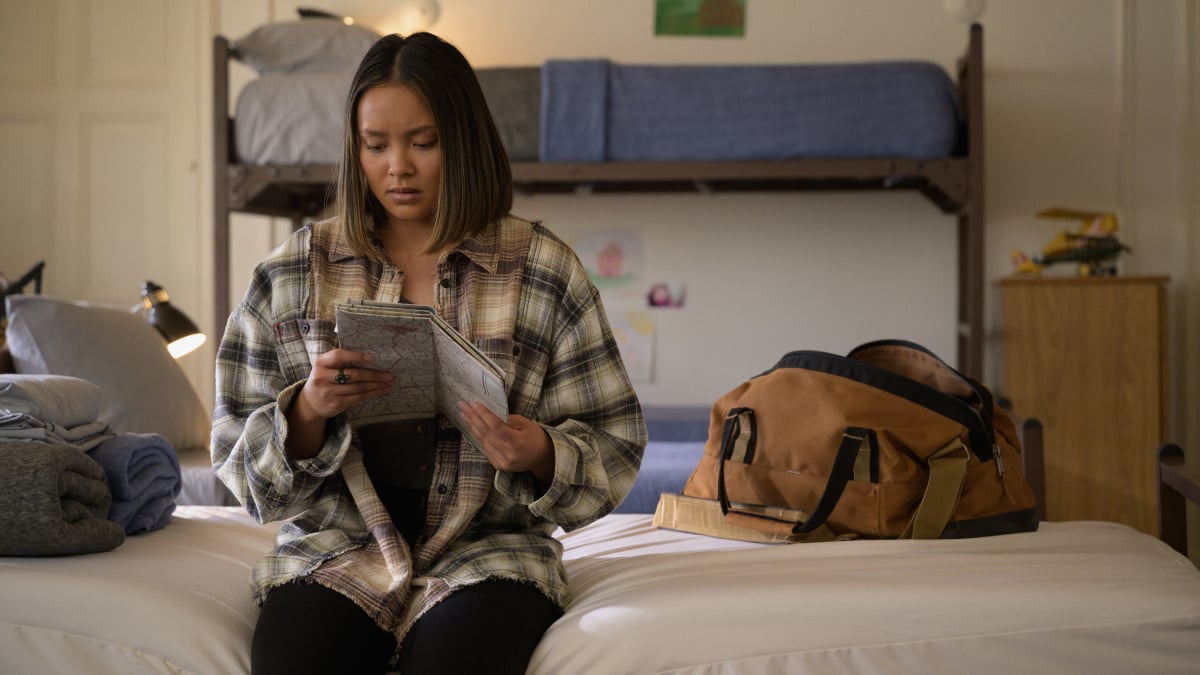 Jennie left Blue Valley in episode 2
In Stargirl, Alan Scott, aka Green Lantern, was Jennie's father and a part of the original JSA. After he died, she and her brother Todd were separated. Jennie went into foster care and lived there until she turned 18 years old. When she left, her foster parent gave her a box that contained a red toy car with the name "Todd" written on it and her father's ring. The ring guided her to the Whitmore/Dugan house, where Pat had Green Lantern's power battery stored in the basement.
Jennie took the power battery, which led to a fight between her and Courtney. When Pat and Barbara showed up, Jennie revealed that she was Green Lantern's daughter. In the following episode, Pat trained Jennie, much to the annoyance of Courtney. Pat showed Jennie how to use the lantern and control her emotions.
In the end, Jennie absorbed the energy of the power battery. Her new power means that she can charge the ring all by herself. Afterward, Jennie left Blue Valley in search of her brother.
Green Lantern's daughter will return in 'Stargirl' Season 2 Episode 10
According to the synopsis and the photos for Stargirl Season 2 Episode 10, "Summer School: Chapter Ten," the new Green Lantern will come back to the show.
Per ComicBook.com, the synopsis for the episode reads, "CHOSEN FAMILY – Courtney (Brec Bassinger) is left devastated after discovering a dark secret that Pat (Luke Wilson) has kept hidden from her. However, when they learn that Jennie (guest star Ysa Penarejo) may be able to help in their plan to stop Eclipso (Nick Tarabay), they're forced to put their issues aside as they set out on a road trip to find her. Meanwhile, Beth (Anjelika Washington) makes a shocking discovery about The Shade (guest star Jonathan Cake). Amy Smart, Trae Romano, and Cameron Gellman also star. Sheelin Choksey directed the episode written by Taylor Steitz."
There's no doubt that Jennie would make for a great ally in the JSA's fight to defeat Eclipso. Her powers as the Green Lantern in Stargirl are unreal and even greater than her father's ever were. The question is whether or not she will be willing to help them.
Will Jennie help Courtney and the JSA defeat Eclipso in 'Stargirl'?
The JSA are already down two teammates in Stargirl Season 2, so getting the Green Lantern on their side will mean a lot when they eventually have to face Eclipso. But the last time we saw Jennie, she was focused on finding her brother. If she hasn't found him yet, will she stop her search to help the JSA fight Eclipso?
In an interview with ComicBook.com, Ysa Penarejo, who plays Jennie, said, "What prompts [Jennie] is definitely finding her brother. That's always been her priority, and even though this was a stop and she learned so much about herself, and she's gained these powers, I think now she's, again, more motivated. And she, I think she has an idea that she needs to find her brother soon because she doesn't know where he is or what may have happened to him."
Hopefully, Courtney and Pat will convince the new Green Lantern to help them defeat Eclipso in Stargirl Season 2 Episode 10. Otherwise, their chances do not look very good.
Stargirl airs Tuesdays at 8/7c on The CW.