'Stargirl' Season 2: Jakeem Thunder and Thunderbolt Return in Episode 12
The Justice Society of America is rearing up for a showdown with Eclipso in Stargirl. But first, they must look to outside help because the terrifying villain will not go down easily. The Shade rescued Courtney, Cindy, and the original Doctor Mid-Nite, Charles McNider, from the Shadowlands in the previous episode. So, that's two more people the JSA will have on their side. But will Mike be able to recruit Jakeem Thunder and Thunderbolt in Stargirl Season 2 Episode 12, too?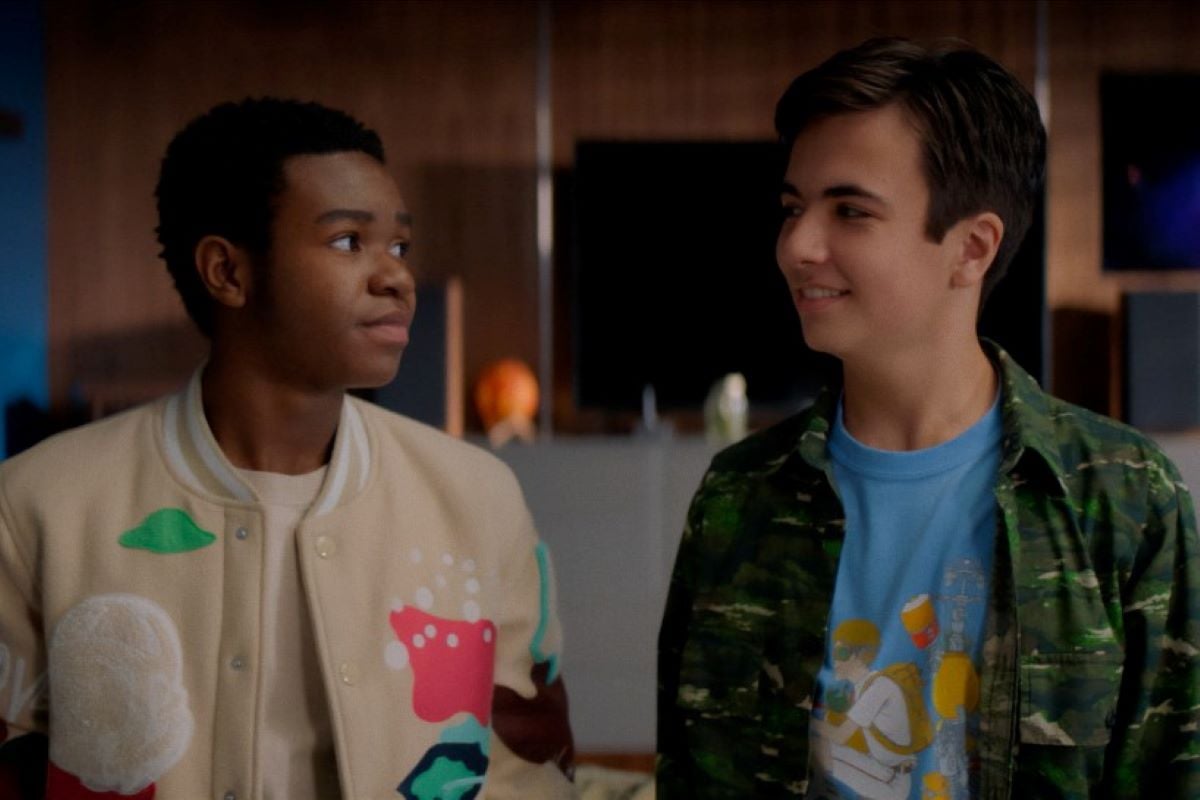 Who is Jakeem Thunder?
Fans first saw Jakeem Williams, aka Jakeem Thunder, in Stargirl Season 2 Episode 3. But that wasn't the first time the show mentioned his name. In season 1, Mike talks about a friend named Jakeem, and in season 2, Mike says Jakeem's name in a call with his boss. So, Stargirl has established that Mike and Jakeem are friends.
In the comic books, Jakeem Thunder is a member of the JSA and is the wielder of Thunderbolt, who is contained in a pink pen. Thunderbolt is a powerful genie who can grant any wish. Although, wishes are not so simple when it comes to Thunderbolt. The genie's previous owner was Johnny Thunder.
In the season 2 episode, "Summer School: Chapter Three," Mike comes into possession of Thunderbolt's pink pen on accident. Pat warns Mike that the pen is dangerous and doesn't want him using it. But Mike had been feeling left out lately because he wasn't a superhero in the JSA. Plus, Thunderbolt had already attached itself to Mike. The JSA then uses the pen to find The Shade.
Later in the episode, after The Shade bests Mike, he realizes that he is not destined to wield Thunderbolt. Mike wishes that the pen was in better hands, and it disappears. The pen then appears in Jakeem's room. And that was the last time fans saw Jakeem and Thunderbolt until Stargirl Season 2 Episode 12.
Jakeem returns with Thunderbolt in 'Stargirl' Season 2 Episode 12
Per ComicBook.com, the synopsis for Stargirl Season 2 Episode 12, "Summer School: Chapter Twelve," reads, "With the looming threat of Eclipso (Nick Tarabay) hanging over them, Courtney (Brec Bassinger) seeks help from the unlikeliest of places. Meanwhile, Mike's (Trae Romano) search to find Thunderbolt leads him straight to his friend Jakeem (guest star Alkoya Brunson), and Pat (Luke Wilson) goes to extreme lengths to protect Rick (Cameron Gellman). Yvette Monreal, Anjelika Washington and Amy Smart also star. Greg Beeman directed the episode written by James Dale Robinson."
In "Summer School: Chapter Ten," Mike is working on STRIPE when he hears reports on the radio of pink lightning in the sky. He then rides his bike to Jakeem's house, which has turned into candy.
So, Mike knows that Jakeem is the new wielder of Thunderbolt. And he wants to do everything in his power to help the JSA defeat Eclipso. So it stands to reason that Mike will try to recruit Jakeem to join them in their fight against the villain in episode 12.
Will the JSA defeat Eclipso in 'Stargirl' Season 2?
According to the synopsis and the trailer for Stargirl Season 2 Episode 12, it looks like the JSA will be looking for outside help to defeat Eclipso. Cindy obviously wants to exact her revenge on the villain, so she will help the JSA, despite their differences. And, hopefully, Pat will get Rick out of jail, and Yolanda will change her mind about quitting the team.
With Cindy, Jakeem Thunder, and Charles McNider on the JSA's side, they stand a chance at defeating Eclipso. But fans will just have to tune in to the final two episodes of the season to see if the JSA is successful.
Stargirl Season 2 Episode 12 airs on Oct. 26 at 8 p.m. ET on The CW.