'Stargirl' Season 2: Pat's Dark Secret Revealed in Episode 9
This season of Stargirl on The CW keeps on getting darker and darker. Stargirl Season 2 Episode 9 felt like it was a 40-minute horror movie that kept us on the edge of our seats the entire time. After dealing with Yolanda and Rick in previous episodes and failing to break Beth, Eclipso set his sights on the Whitmore/Dugan family. Just like the villain did with Yolanda, Rick, and Beth, Eclipso exploited Pat, Barbara, and Mike's deepest fears and insecurities. And, in doing so, Courtney learned what Pat had been keeping from her about the JSA's past.
[Spoiler alert: This article contains spoilers from Stargirl Season 2 Episode 9, "Summer School: Chapter Nine."]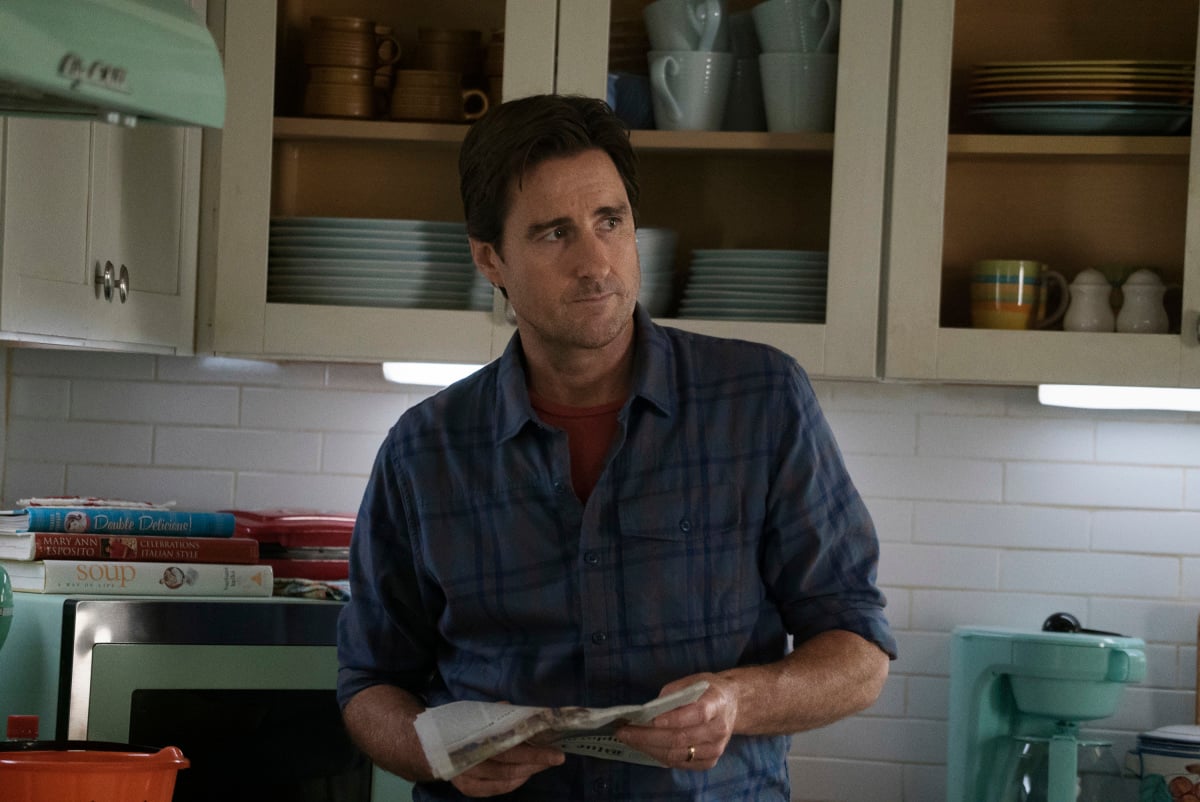 What happened in 'Stargirl' Season 2 Episode 9?
In Stargirl Season 2 Episode 9, we learned more about the Justice Society of America's first run-in with Eclipso. It was after Bruce Gordon found the black diamond and brought him fame. But, as always with Eclipso, Bruce's success came at a cost. The villain convinced Bruce to let him use his body as a host, and the horror in the hour grew from there.
Eclipso murdered Dr. Charles McNider's 10-year-old daughter, Rebecca. The JSA, including Jay Garrick, aka The Flash, tried to figure out how to stop Eclipso. Sylvester, aka Starman, turned to The Shade, who told him that the only way to take down Eclipso was to kill his host. The JSA looked to Green Lantern, the Spectre, and the Hawks for help, but none of them could find an alternative to stopping Eclipso. Without any other options, the JSA, including Sylvester, Wildcat, Hourman, Jay, and Pat, decided to vote on the matter. Jay and Pat were the only ones who chose to live by the JSA's morals not to kill innocents. But Sylvester, Wildcat, and Hourman disagreed. Jay and Pat got outvoted.
In the present day, Eclipso haunted Courtney's family. He made Pat relive the JSA's dark past. Mike imagined that Cameron found out about him killing his dad. And Barbara got trapped in her car with Icicle. Thankfully, The Shade helped Barbara escape, and Courtney saved Pat and Mike from their hallucinations.
At the end of Stargirl Season 2 Episode 9, though, Eclipso's mind games forced Pat into telling Courtney his secret. The JSA killed Bruce Gordon to defeat Eclipso.
How will the JSA's past affect Courtney in 'Stargirl' Season 2?
The JSA killing Bruce Gordon came at a high cost as the team of superheroes was never the same again afterward. They chose to go their separate ways for a long time to recover from their guilt. Pat even shared that their dark secret was part of why the Injustice Society won the fight against the JSA. Their hearts just weren't in it.
Courtney was obviously upset in the final scene of Stargirl Season 2 Episode 9. Pat promised her that there would be no more secrets between them, and he lied. It was difficult for the two of them to build trust in season 1, and we imagine it will be hard for Pat to regain Courtney's confidence. Plus, Pat revealed that Barbara knew about the JSA killing Bruce Gordon, too.
Courtney has grown a lot over these past two seasons, though. Hopefully, she will be able to put her feelings of betrayal aside to defeat Eclipso. But there's no doubt that Eclipso has been very successful so far in his mission to split up the JSA.
Will Jay Garrick return in a future 'Stargirl' episode?
In a rather dark and depressing episode, the one bright spot in it was seeing Jay Garrick. Although Jay was not in Stargirl Season 2 Episode 9 as much as we would have liked, there's hope that he will return.
John Wesley Shipp, who plays Jay Garrick, recently spoke with ComicBook.com about his future in Stargirl. Shipp said, "I would return in a heartbeat. I would return in a heartbeat. I love those actors. I love the characters. I love the stories. I love the darkness and the depths and the brightness. It's shadows and light. Yes, I would be completely open to that." Stargirl Season 2 Episode 9 was only a tease of an Arrowverse crossover. We are looking forward to when the show gets the green light to dabble even more in the Arrowverse.
Stargirl airs Tuesdays at 8/7c on The CW.