'Stargirl' Season 2 Is the Perfect Horror Series to Watch for Halloween
Stargirl has been a surprise hit for The CW, and it has only gotten better and better with each passing episode. In Stargirl Season 2, the superhero series has leaned fully into its dark side with the arrival of Eclipso. Each episode feels like its own separate horror film, making the season the perfect watch for Halloween. Almost every hour ends with a jaw-dropping plot twist that no one sees coming, and there have been more character deaths than expected.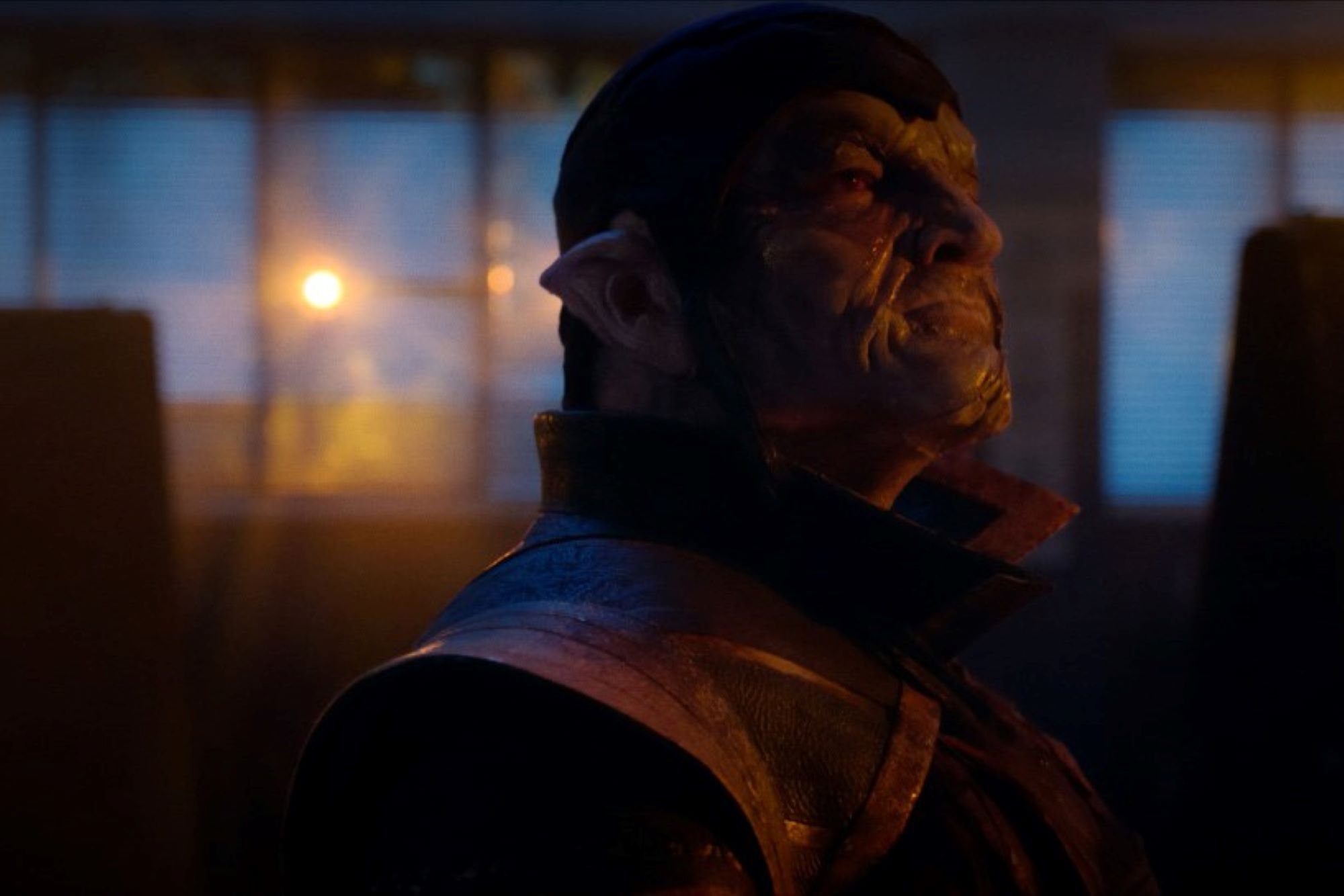 The opening scene of 'Stargirl' Season 2 establishes the season in the horror genre
Stargirl Season 2 set its tone as scary right out of the gate with the first scene in the premiere. The season's opening scene is set several decades in the past and depicts Eclipso, in his child form, killing Dr. McNider's daughter, Rebecca. And we all know that creepy children are one of the scariest elements that horror projects can depict.
Per Entertainment Weekly, Stargirl showrunner Geoff Johns talked about the opening scene in season 2. Johns said, "That first scene was purposely at the top and mysterious and both specific and vague at the same time because I wanted everyone to know there's a tonal shift this season."
He continued, "And so right away you get that tonal shift, and it is scary, and it is dark, but it was important to have that upfront, and then right away we go to like, summertime blues and the kids patrolling at night, and there's nothing going on… There's a lot of humor and fun afterward. But it was important just to set the tone of the season right away, let you know that we're going to get scary this season."
Stargirl Season 2's opening scene not only lets the viewers know which direction the story is going this year, but it also smartly depicts an event that would come up later in the series. Horror films and series are all about dropping little hints early on that will be important later.
The writers pulled inspiration from horror films
Before Stargirl Season 2 went into production, Johns made sure to use some of his favorite horror films to influence the JSA's story. So, instead of rewatching the classic scary movies for Halloween this year, you can try something new and watch Stargirl.
Johns said, "This season we're leaning in more to things that inspired me when I was a kid like Lost Boys or Nightmare on Elm Street or Young Sherlock Holmes, which is a movie no one knows, but I loved it when I was a kid because it was a little scary."
So far, in Stargirl Season 2, it's clear that each episode is meant to contain elements that one would see in a horror film. From horrifying reveals to chill-inducing entrances by villains, this superhero series intends to scare its audience at every turn.
The chaos that surrounds Eclipso in 'Stargirl' Season 2
Eclipso is at the center of all of the scary things happening in Stargirl Season 2. He has killed many people and tormented the members of the JSA via mind manipulation. Plus, his gruesome appearance is enough to scare any person.
Johns said, "Eclipso is an amazing character for those who don't know, he's from the '60s, and he's more of a demonic force in the same vein as a Freddy Krueger or a Pennywise, and to have the kids and the adults go up against something like that this season, something that gets inside their heads and tries to expose their fears and their regrets and their guilt and use it against them and see if these heroes can rise up and stop it, it was all about darkness vs. light which is very perfect for somebody like Stargirl."
Eclipso has had the upper hand on the JSA all season long. It will definitely be interesting to see their plan to take him down in the finale. But, for now, viewers will have to sit back and enjoy all the scares along the way, just in time for Halloween.
Stargirl Season 2 airs Tuesdays at 8 p.m. ET on The CW.