'Stargirl' Season 2 Recap: [Spoiler] Arrested in Episode 8
Whereas the previous episode focused on Yolanda's struggle, The CW's Stargirl Season 2 Episode 8 featured Rick reaching his breaking point and Eclipso tormenting Beth. Seriously, can the teenagers of the Justice Society of America ever be happy for more than one episode? As we all know, though, Stargirl is a lot darker than it sounds. For example, is that scene with the "dead girl" in the lake going to haunt anyone else when they go to bed tonight? That said, episode 8 was another crazy installment into season 2 that ended with red and blue flashing lights.
[Spoiler alert: This article contains spoilers from Stargirl Season 2 Episode 8, "Summer School: Chapter Eight."]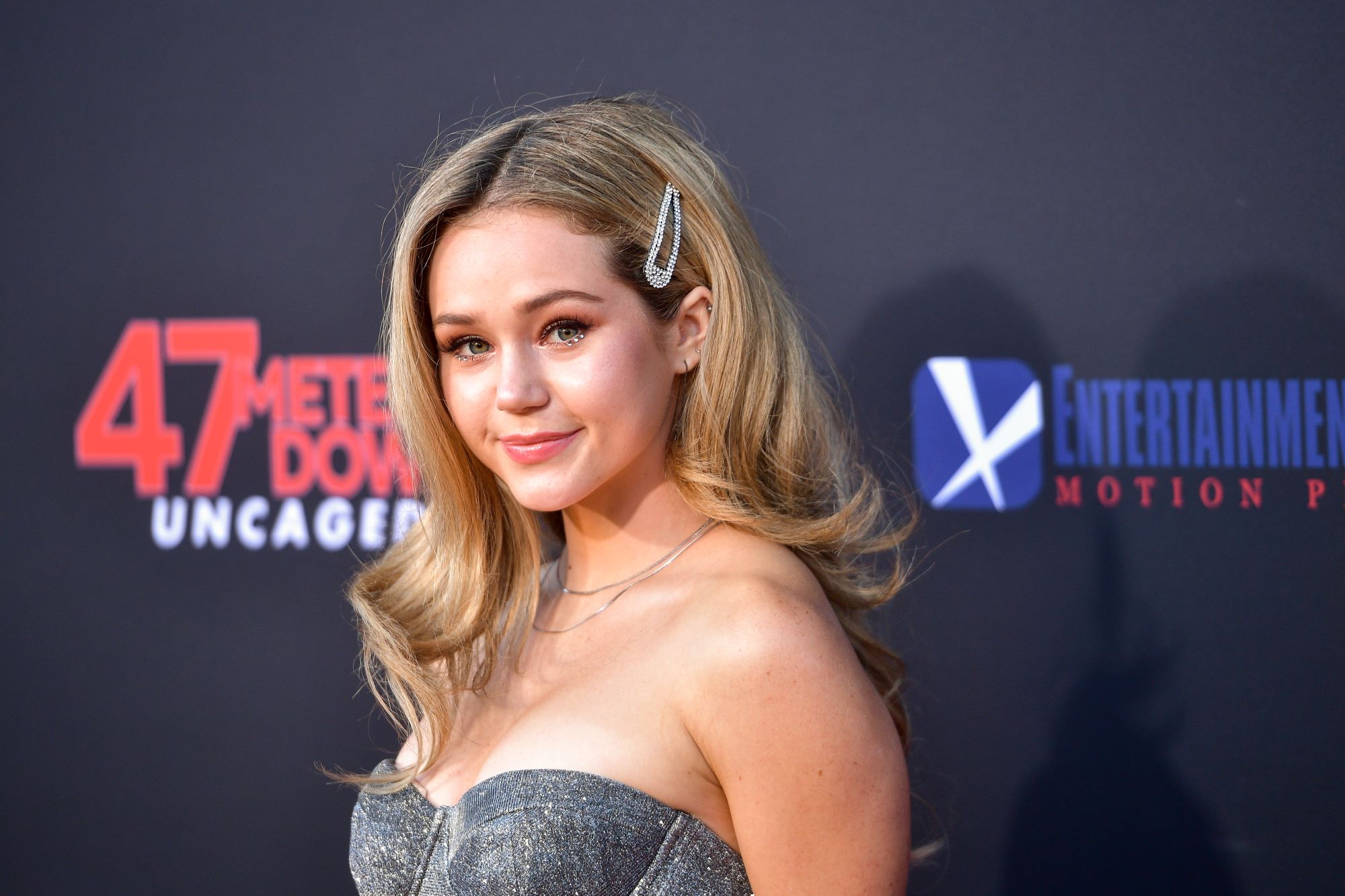 Yolanda quit the JSA in episode 7
In the previous episode, "Summer School: Chapter Seven," Yolanda made the difficult decision to leave the JSA and Wildcat behind.
For the entirety of the hour, hallucinations of Brainwave and Henry, Jr. plagued the hero known as Wildcat. Yolanda's guilt over killing Brainwave finally caught up to her. It was unclear if Eclipso was the one who was manipulating Yolanda's mind. Or Brainwave could still be alive and avenging his own death.
Yolanda sought help from her priest and her fellow JSA teammates, but none of them had the answer she was looking for. In the end, her guilt overwhelmed her. It caused her to believe that she would be the only JSA member capable of killing. That burden was too heavy for Yolanda to carry, so she cut ties with the JSA and hung up her claws. Near the end of the hour, Eclipso, in his child form, lingered outside of Beth's house. And that story continued in Stargirl Season 2 Episode 8.
What happened in 'Stargirl' Season 2 Episode 8?
As previewed in a sneak peek of Stargirl Season 2 Episode 8 posted by ComicBook.com, Rick had a bit of a meltdown in "Summer School: Chapter Eight." His uncle is a jerk, to say the least, and his teacher proved to him earlier in the season that no one of authority believed in him. And he took it upon himself to protect the man who killed his parents. The kid has been through a lot.
Then, just when Rick thought he could trust Solomon Grundy, Eclipso tricked him into believing that Grundy killed a girl. Rick started to beat up Grundy recklessly, but then Courtney swooped in and hit him with a blast from her staff. After that, Rick and the audience realized that Rick was actually trying to kill his uncle, not Grundy. What a plot twist! Horrified with what he had done, Rick broke his Hourman necklace. Then, the police arrested him for assaulting his uncle.
While Rick was grappling with his struggles surrounding Solomon Grundy, Eclipso also had his sights on Beth. He preyed on her vulnerabilities regarding her parents' divorce and used his child form to manipulate her. He was also disgustingly racist toward her. Then, Beth courageously stood up for herself and overcame Eclipso's manipulation. And we could not be more proud of her. In the end, Dr. McNider tells her that her goggles will protect her from Eclipso.
In other news, Yolanda dropped off her Wildcat costume on Courtney's doorstep in Stargirl Season 2 Episode 8. And in the final scene, Barbara and Mike embrace as frost covers their windows.
Preview of 'Stargirl' Season 2 Episode 9
As for the upcoming episode, fans can look forward to the return of an Arrowverse star.
The synopsis for Stargirl Season 2 Episode 9, "Summer School: Chapter Nine," reads, "JOHN WESLEY SHIPP GUEST STARS AS JAY GARRICK – As Eclipso (Nick Tarabay) takes aim at the Whitmore/Dugan's, Pat (Luke Wilson) is reminded of painful memories from his past involving the original JSA and their fight to take down Eclipso. Meanwhile, Mike (Trae Romano) is forced to confront the guilt he feels for his role in Icicle's death, and Barbara (Amy Smart) comes face to face with someone from her past. Finally, Courtney (Brec Bassinger) struggles to hold onto hope after Eclipso targets those around her. Hunter Sansone also stars. Andi Armaganian directed the episode written by Alfredo Septién and Turi Meyer."
Shipp will reprise his role as Jay Garrick, who was last seen in The Flash a couple of months ago, in the episode that follows Stargirl Season 2 Episode 8. And it looks as if Cameron might turn to the dark side, according to the trailer for the episode.
Stargirl airs Tuesdays at 8/7c on The CW.