'Stargirl': When Is the Season 2 Finale?
The CW's Stargirl Season 2 consists of 13 episodes, and with nine of them now out in the world, it's time for fans to start preparing for the finale. Eclipso is currently lurking about in Blue Valley and tormenting the members of the Justice Society of America. There's no doubt that the chaos that swirls around him is all a part of his grand plan, which will factor into the finale. So, when can fans expect to see the Stargirl Season 2 finale?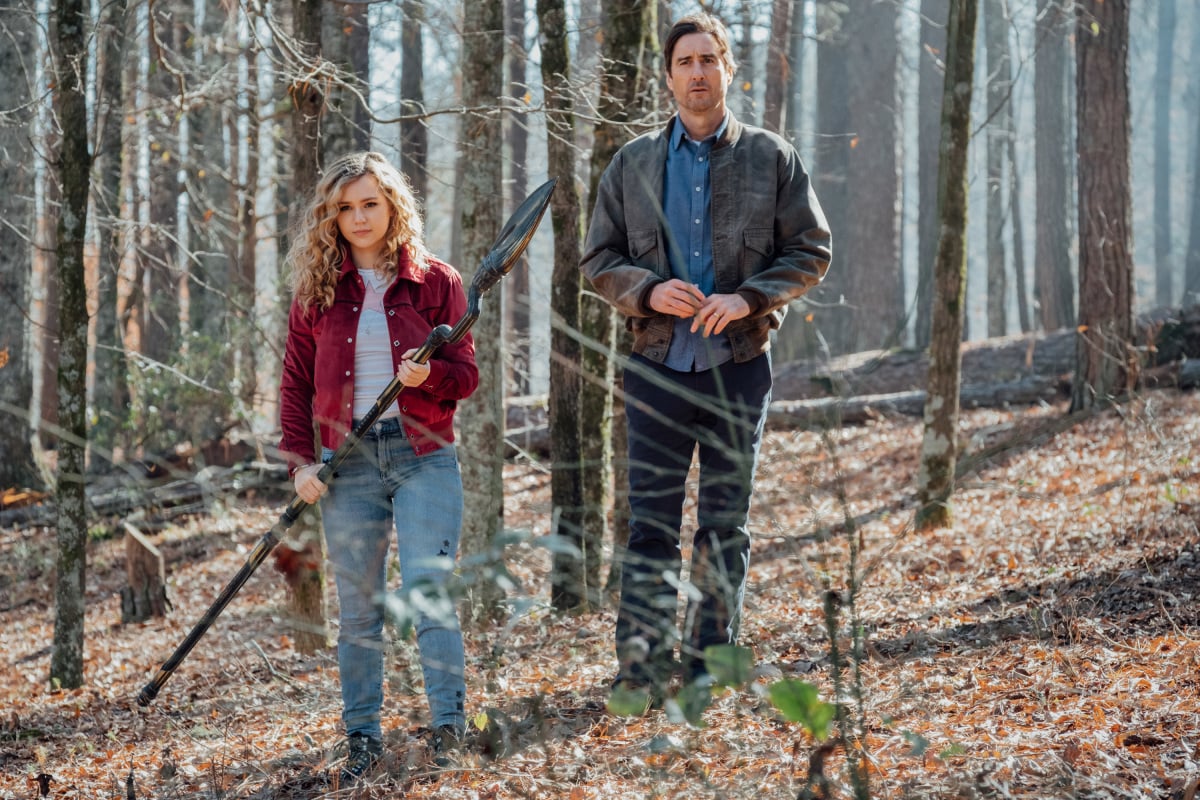 'Stargirl' Season 2 finale date
According to ComicBook.com, the Stargirl Season 2 finale will air on Tuesday, Nov. 2 at 8/7c. That means that the remaining episodes will air uninterrupted in the next few weeks. Fans can expect to see new episodes each Tuesday until after the finale.
There are four episodes left in season 2, so, hopefully, the JSA can find their way back to one another in time to take down Eclipso. They will have to be at full strength if they want to save Blue Valley from the villain's wrath in the Stargirl Season 2 finale.
What can fans expect to see in the 'Stargirl' Season 2 finale?
Currently, Eclipso is reigning terror throughout Blue Valley. After Courtney accidentally released him when she touched the black diamond with the Cosmic Staff, Eclipso has targeted the JSA.
First, he killed two members of the new Injustice Society, though — Cindy and Isaac. Later he set his sights on Yolanda. Eclipso preyed on her insecurities and guilt over killing Brainwave until it all became too much for her. In the end, Yolanda quit the JSA. Then, Eclipso tried to take down both Rick and Beth. Rick succumbed to Eclipso's powers, and the police arrested him for beating up his uncle, who Eclipso made him believe was Solomon Grundy. However, Beth proved that she is a lot stronger than most people think. She overcame Eclipso's mind games and came out on the other side stronger than ever. Most recently, Eclipso targeted Courtney's family.
For the Stargirl Season 2 finale, fans can most likely expect to see a final fight between the JSA and Eclipso. Hopefully, by the last episode, the JSA will be whole again with Yolanda and Rick back. And fans might just see a certain Starman return for the action. But, of course, Stargirl always surprises us, so there are bound to be a ton of shocks in the season 2 finale as well.
Is there a season 3 in the JSA's future?
Before Stargirl Season 2 even premiered, The CW renewed the series for a third season. So, fans can rest easy if the Stargirl Season 2 finale ends on a cliffhanger. And we definitely would not be surprised if it does.
Season 3 of the series about the Justice Society of America will air sometime in 2022. The CW is holding off its premiere for the midseason, most likely so that production can have time to catch up. An exact date for season 3 is unknown as of this moment, but we would bet our money on a spring premiere.
There are a few actors who the show promoted to series regulars for season 3. Neil Hopkins and Joy Osmanski, who play Sportsmaster and Tigress, will be a part of the main cast. And one actor who we expect will be in the Stargirl Season 2 finale will be around a lot more in season 3. Joel McHale, who plays Sylvester Pemberton/Starman, will also be a series regular for the next season.
Stargirl airs Tuesdays at 8/7c on The CW.