'Stargirl' Season 2: Who Died in Episode 6?
The writers of The CW's Stargirl made it very clear that they weren't opposed to killing off their characters in season 1. And now, the same could be said for Stargirl Season 2. With a villain like Eclipso navigating the story, it was only a matter of time before characters started dying. Unfortunately, a couple of those deaths came in episode 6, "Summer School: Chapter Six."
[Spoiler alert: This article contains spoilers from Stargirl Season 2 Episode 6, "Summer School: Chapter Six."]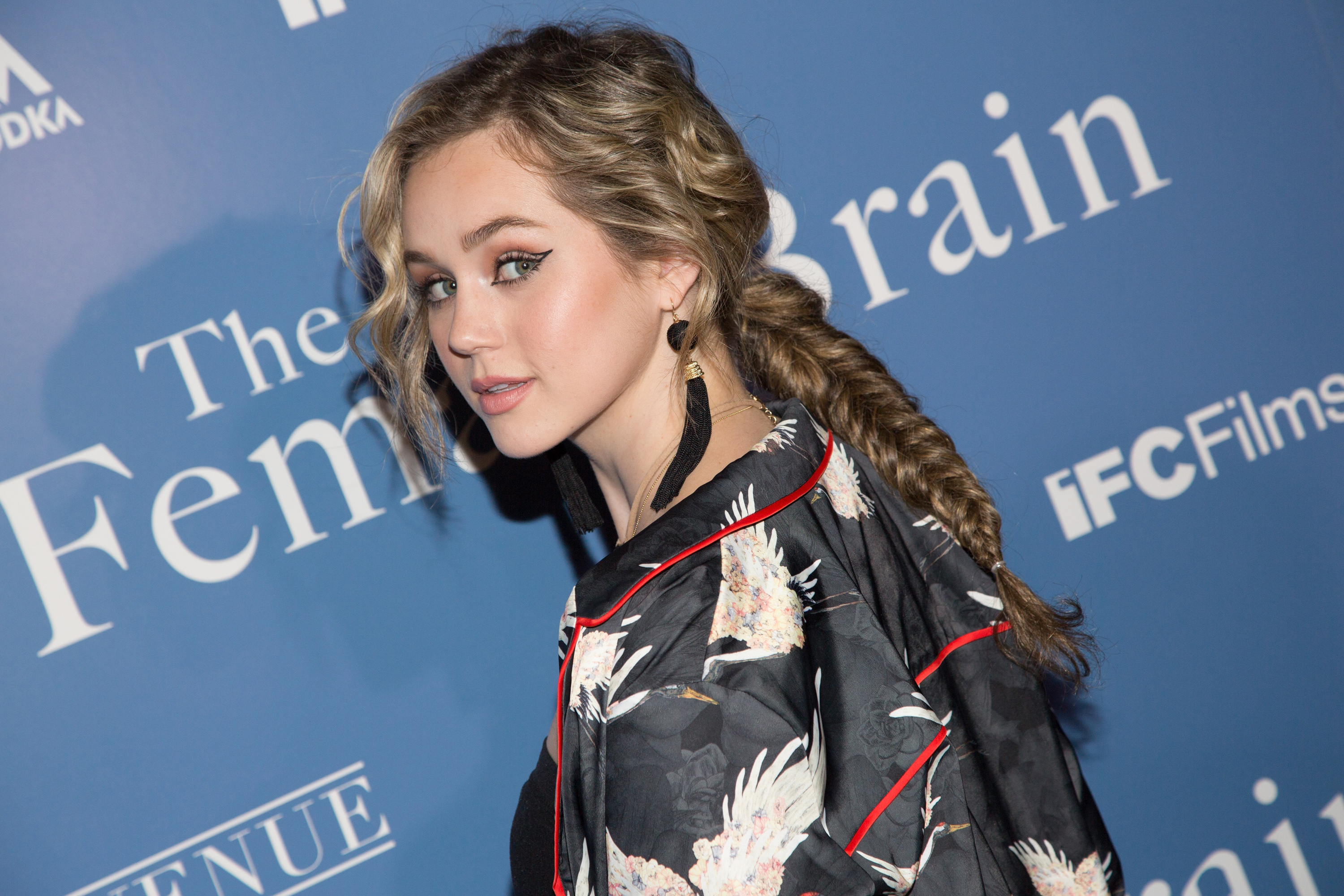 Who died in the recent episode of 'Stargirl' Season 2?
Viewers finally learned what Cindy's plans were for Mike in episode 6 of Stargirl Season 2. She didn't want Courtney's younger brother to join the Injustice Society of America. She wanted to use him as bait to lure the Justice Society of America to their doom. And that's exactly what she did, leading to an epic fight in Blue Valley High School's cafeteria.
Courtney took on Cindy, Yolanda faced Isaac, Rick fought with Artemis, and Beth rescued Mike. As always with Stargirl, the fights were masterfully choreographed and mesmerizing to watch. Stargirl undoubtedly has one of the best stunt teams on television.
The fight seemingly ended when the JSA's power overtook the ISA. But Cindy had an ace up her sleeve, or should we say a diamond. Long story short, the Shade showed up, and Eclipso possessed Cindy. The Shade and Eclipso fought, but when Courtney tried to step in, her Staff touched the black diamond, making it explode and release Eclipso. Finally, fans got to see the villain in his true form, but it came at a great cost.
Eclipso stabbed Isaac with one of Cindy's shivs and absorbed his soul. Then, Eclipso killed Cindy with one of the shards of the diamond. It sucked her into a dark puddle. Stargirl Season 2 is not playing around.
What's next for 'Stargirl' Season 2?
So, Cindy and Isaac are dead. The Shade was wounded from his fight with Eclipso. Courtney's Cosmic Staff has lost its light after Eclipso touched it. Pat is still recovering from when Artemis and Isaac beat him up in his shop. And Mike wants to officially join the JSA so he can protect himself.
How was this past episode not a season finale? And if episode 6 of Stargirl Season 2 was this intense, imagine what the actual season finale will look like.
There is a lot already happening in Stargirl Season 2. And it feels like the season is only now getting started after Eclipso's arrival. Fans are bound to see more extravagant fights, deaths, triumphs, and shocks as Stargirl Season 2 continues. If the preview for the next episode is any indication, Eclipso will have some fun messing with the members of the JSA.
Why was now the time for Eclipso to show his face?
Stargirl Season 2 showrunner Geoff Johns previously teased Eclipso's arrival. Johns claimed that the show's first few episodes would build up to Eclipso finally revealing his terrifying physical form to enhance the villain's momentum.
Nick Tarabay, the actor who portrays Eclipso, talked to ComicBook.com about the timing of his character's arrival. He said, "They decided that this is the best time for Eclipso to show up… And I also truly believe… This is my interpretation, obviously, but again, the directors would probably tell you a better reason. But, I do believe nowadays, in the new era of film and television, everything is a quick fix, you get everything right away. There's no anticipation in a way, there's no cooking. Everybody wants out of the fast food, so it was actually refreshing to have this flip a little. And for a character like Eclipso, who has never been on… Ever since the comic books, ever been live-action before. I did not mind this at all, actually. The more you wait for him, the more you're going to be rewarded, in a way."
Fans were indeed rewarded with the terrifying reveal of Eclipso in episode 6 of Stargirl Season 2. And we have a feeling that the scary element of this season will only get darker now that Eclipso is officially parading down the streets of Blue Valley.
Stargirl Season 2 airs Tuesdays at 8/7c on The CW.