One of the Stars of 'Ted Lasso' Played 1 of the Most Memorable Characters in 'Game of Thrones' History
Ted Lasso star Hannah Waddingham plays the main antagonist of the series – Rebecca, the owner of AFC Richmond — alongside Jason Sudeikis. It's a juicy lead role that Waddingham worked hard to get, and she definitely makes the most of it.
But what fans might not know is that they've likely seen Waddingham before in one of the biggest series in TV history. They just didn't realize it.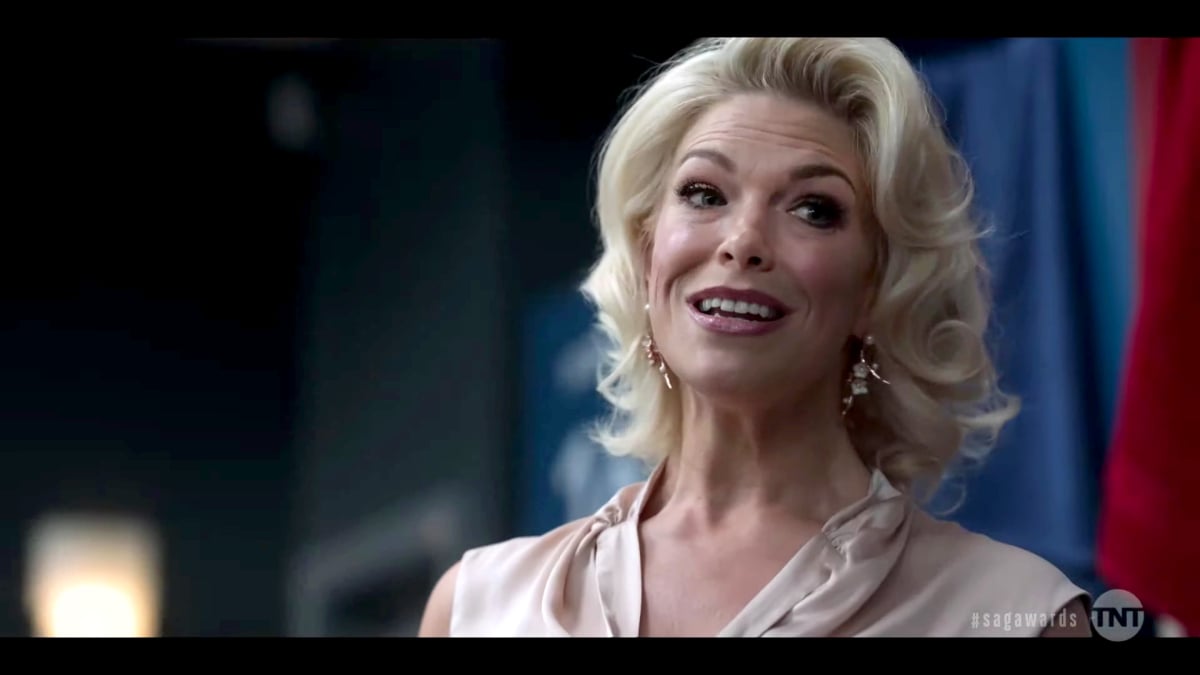 The 'Ted Lasso' star began her acting career on stage
Waddingham is a native of London who comes from a family of opera singers. As a graduate of the Academy of Live and Recorded Arts, Waddingham began her acting career in the London theatre. She scored roles in Space Family Robinson, Spamalot, A Little Night Music, Into the Woods, and The Wizard of Oz.
The actor told Collider that spending years in musical theater before transitioning to TV and movies had a major influence.
"It made me a grafter. It made everything that I do honest and muscular, because you have to look after yourself in theater," Waddingham explained. "I think when you get into theater, you don't get into it to become a star. You do it for the camaraderie and to play great parts, and that's something that has stayed with me always."
Hannah Waddingham has appeared in numerous British TV shows
Waddingham has booked a lot of shows with long runs in the theater during her career. But when she wasn't on stage, she was appearing in numerous British TV shows. The actor has had guest roles in shows like Coupling, Footballers' Wives, Doctors, Bad Education, and Partners in Crime.
In 2015, she landed a role on one of the biggest TV shows on the planet at the time – Game of Thrones. Fans might not remember seeing her, but they know her costume and voice. As Septa Unella — aka "the shame nun" — Waddingham spoke one of the most memorable lines in Game of Thrones history.
The 'Ted Lasso' star was part of an iconic scene in 'Game of Thrones'
Waddingham's one word of dialogue — "shame!" — has become iconic, and she knew right away how it should sound. She said that director David Nutter spoke with her about her singing background, and asked her to find the perfect pitch to say the word.
"He was like, 'Look, I know that I don't need to go through this with you because of your singing background, but if you can find a pitch – and I'm appealing to you as a singer, as a musician – find a pitch, one, that you can maintain and, two, that is something that she has done all her life because she is the henchman to the High Sparrow and a tone that lets everyone know there's no mucking about with this character,'" Waddingham recalled.
Hannah Waddingham nailed the line
The actor says she stood at the other end of the room – which was a large conference room in a hotel – and showed Nutter exactly how she thought the character should say the word. Apparently, she nailed it. After she showed the director what she had in mind, Nutter told her, "Well, that's the shortest meeting I've ever had. I'll see you tomorrow."
Waddingham says that being a part of Game of Thrones has influenced her priorities when it comes to accepting future roles. Mostly because she looked "so utterly hideous" playing the henchman.
"It informed me so much about looking inwards instead of giving a sh*t what you look like on camera," Waddingham explained.
The 'Ted Lasso' star says her experience on the Apple TV+ series is like musical theater
It's clear that Waddingham highly values her time in musical theater because of the camaraderie that comes with performing with an ensemble. She says that her experience on Ted Lasso has been very similar.
"I always refer to us all as a company of theater players because the ball bounces around so happily and there is not one person in this show that thinks they're more important than anyone else. And I mean that hand on heart. And I think that comes across on camera," Waddingham noted.
Waddingham praised her co-star Jason Sudeikis, saying that "he is the Ted Lasso vibe." She says he doesn't just play the character, he embodies it because he will always push everyone else to the front.
Season 1 of Ted Lasso is available on Apple TV+. Season 2 premieres on July 23, 2021.
RELATED: One 'Game of Thrones' Villain Reveals Their Death Was Originally Supposed to Be Much, Much Worse