Stars of 'The Challenge' Will Be on Johnny 'Bananas' Show, 'Celebrity Sleepover'
Johnny 'Bananas' Devenanzio is known for winning MTV's 'The Challenge' seven time, but that's not all he does for a living. Now, he's hosting NBC's 'Celebrity Sleepover.' And it looks like he'll have a few guests from 'The Challenge' on the show.
Johnny "Bananas" Devenanzio is known for his time on MTV's The Challenge. He won the show seven times, but it looks like he's moving on to bigger and better things. He recently announced he'll be hosting a new show, Celebrity Sleepover. So, will any of his fellow Challenge co-stars join him on the new show? Here's what we know.
What happened to Johnny 'Bananas' Devenanzio? He's back with a new show
Johnny "Bananas" has quite a reputation when it comes to The Challenge. He first got his start on The Real World and competed for years on The Challenge afterward, and he's had to make some cutthroat decisions to earn some cash along the way. Whether fans love him or hate him, he'll forever go down in Challenge history as one of the greatest to ever play the game.
Now, it looks like Johnny is trying his hand at something new. According to Yahoo, he's hosting a new show called Celebrity Sleepover. The late-night talk show begins April 3 and features TV and musical guests.
Will any stars from The Challenge join Johnny as guests? It seems they will, but not until the end of the show's four-week run. The first guest on April 3 is actor Tiffani Thiessen. The next is Cynthia Bailey from The Real Housewives of Atlanta. The third guest is musician Sammy Hagar. Finally, the fourth week will feature stars from The Real World Homecoming: New York and The Challenge: All Stars.
We're not sure exactly who from All Stars will appear on the show, but we're willing to bet Aneesa Ferreira may make an appearance. Aneesa competed on both Double Agents and All Stars, and she's typically quite open to talking about the show via interviews and podcasts.
Will Johnny 'Bananas' return to 'The Challenge'?
Speaking of The Challenge, will Johnny "Bananas" make his grand return to the show that got him so much notoriety and fame? We're still not sure. On March 17, a Twitter user asked Johnny if he was returning to the show.
"Well, that was the original plan …. Until @TomBrady copied me …. And agreed to return for another season after his 7th win …. So, now I'm not sure," Johnny replied back.
He's talked about potentially returning to the show — or quitting for good — after winning his seventh season, though. "I'm 20 seasons in and I'd be lying if I said that I'm the same person physically and mentally as I was before I started this journey 15 years ago," he explained to People during an interview. "I don't say this lightly, but every season that I go on The Challenge, I feel like a little piece of me dies."
With that said, we know Johnny loves the game — and we wouldn't be surprised to see him return.
What does Johnny 'Bananas' do for a living now?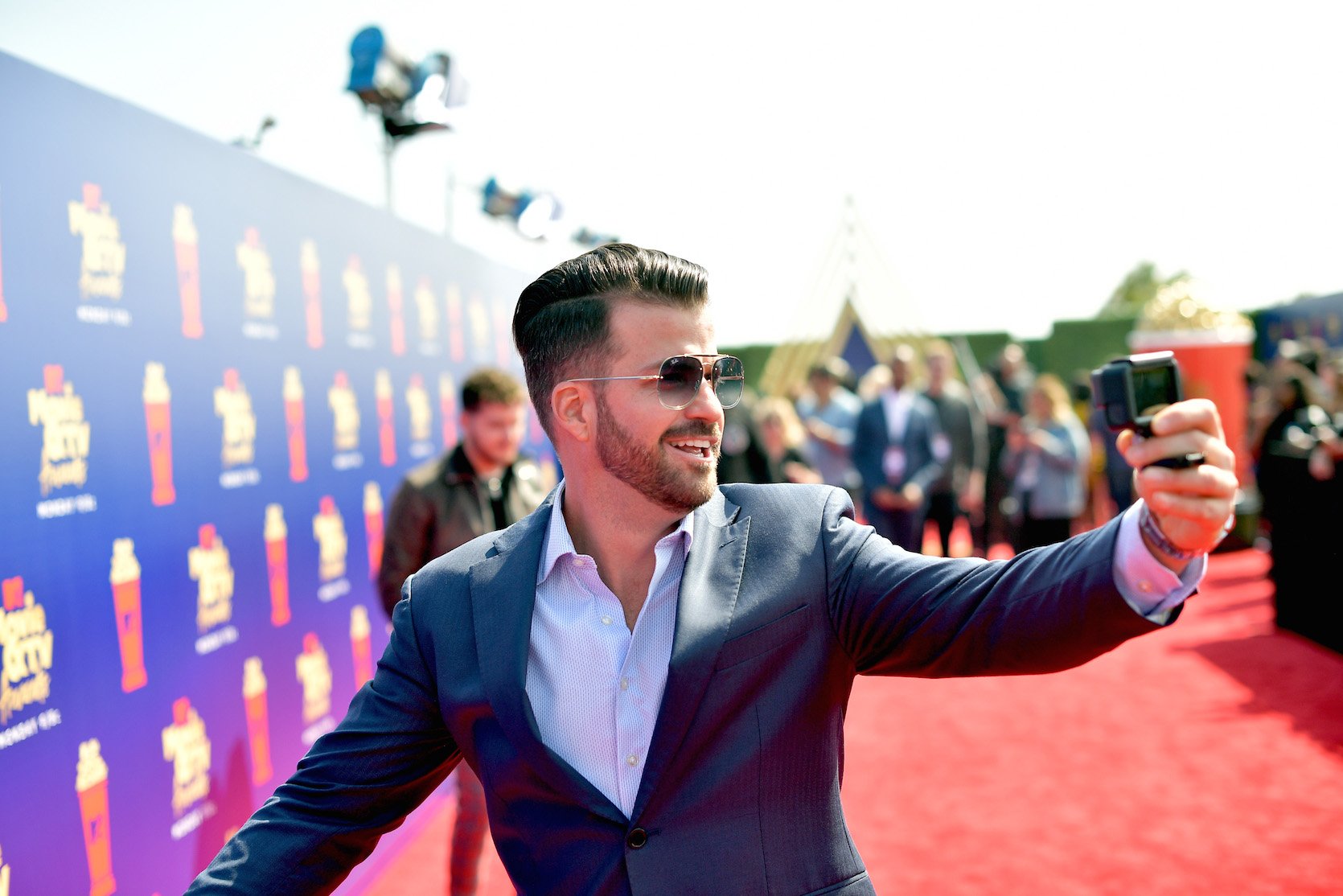 Without The Challenge, what has Johnny "Bananas" been up to? He's delved into other reality shows, like Worst Cooks in America. He's also appeared in American Dad! and Jay and Silent Bob Reboot. And, of course, he has his own line of merch for fans.
Celebrity Sleepover won't be his first time working with NBC, either. He hosts another network show called 1st Look, a travel and lifestyle show highlighting popular destinations around the country. "Johnny 'Bananas' Devenanzio hosts this experiential travel series that takes viewers around the world in search of the best places to eat, play, and indulge," the website explains.
While Celebrity Sleepover only has a few episodes lined up, we're hopeful it'll be a smash hit.
Check out Showbiz Cheat Sheet on Facebook!