Starting in 2021, the DC Extended Universe Will Finally Release As Many Movies Each Year as Marvel
The DC Extended Universe is about to heat up.
For decades, Marvel and DC have been locked in a (mostly) friendly rivalry. The two comic book titans — who literally share legal custody of the term "superhero" — often take inspiration from each other. And accordingly, their fan bases continue to argue over which comic book universe is better.
More recently, that competition has translated over to the movie side of things as well. This especially heated up with the introductions of the Marvel Cinematic Universe in 2008 and the DC Extended Universe just five years later. For years, Marvel has been the undisputed winner as far as commercial and critical success.
Beginning in 2021, Marvel will release as many as four films each year. But DC is upping its game in one key way. For the first time, the DCEU is finally catching up to a similar level of output. Just as the MCU has released three films each year since 2017, DC is about to become a triple threat too.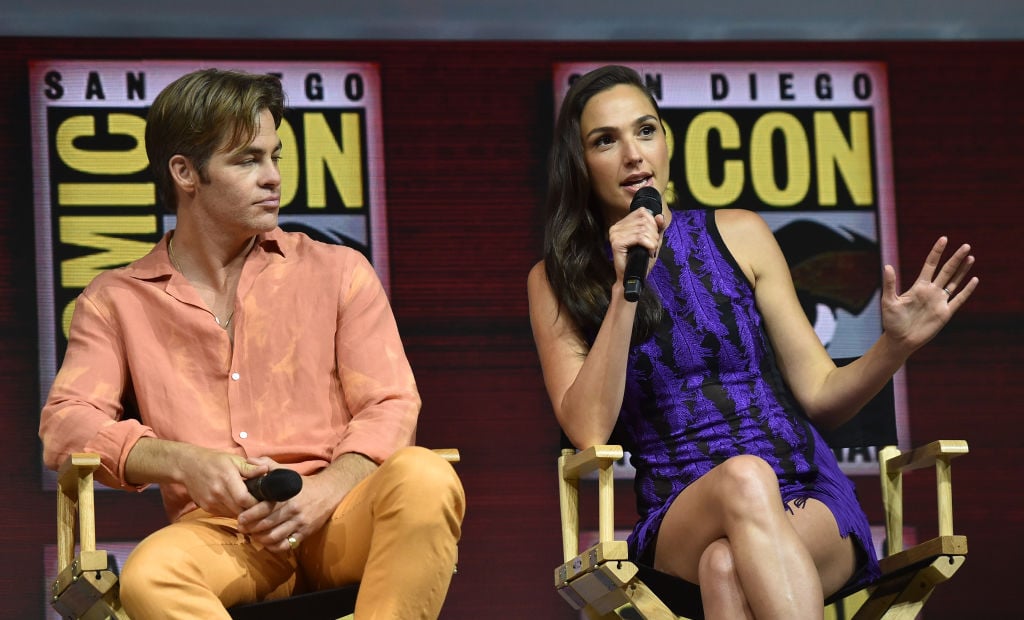 The DC Extended Universe is on a hot streak right now
Following the box office success of 2013's Man of Steel, Warner Bros. began to make plans to spin Zack Snyder's Superman origin story into an interconnected cinematic universe. Three years later, both Snyder's Batman v Superman: Dawn of Justice and David Ayer's Suicide Squad hit theaters. Though both films turned a profit, they fell short of expectations.
The following year was divisive as well. Although Wonder Woman is beloved, Justice League effectively killed that team's line-up. Over a year later though, the DCEU rebounded in a big way with the $1.1 billion gross of Aquaman, the series' biggest hit to date. Shazam! kept that momentum going strong. And before long, both Aquaman and Shazam! had sequel orders.
Contrary to some reports, 2020 has also been a solid year for the DCEU. Birds of Prey might not have made Suicide Squad money. But it received positive reviews and easily turned a profit. Of course, Wonder Woman 1984 — which was pushed to August 2020 due to the coronavirus pandemic — is a guaranteed box office hit as well.
Could 2021 be the DCEU's best year yet?
To keep that momentum going strong, the DCEU is ramping up its output as soon as it can. And it appears to be doing so with a balanced offering of reboots/sequels and new characters. In June 2021, writer/director Matt Reeves will unleash Robert Pattinson's Dark Knight in The Batman. The film is intended to be a standalone, though it could connect to the greater DCEU.
Then in August, The Suicide Squad — a sequel/soft reboot of Ayer's film from Guardians of the Galaxy director James Gunn — hits theaters. That release will feature an ensemble cast that, yes, will include Margot Robbie's fan-favorite take on Harley Quinn.
And after years of speculation and rumors, Dwayne Johnson will finally join the DCEU in December 2021 with Black Adam. In the comics, the character is initially known as a Shazam villain. But director Jaume Collet-Serra's film will focus on Black Adam's origin story, setting him up as an anti-hero prior to his first meeting with Shazam (Zachary Levi).
Beyond 2022, it's anyone's guess which films DC will release next
The DC Extended Universe may be catching up to Marvel quickly, but the franchise still doesn't seem to have a long-term plan. Or, at least, the plan is constantly changing. Warner Bros.' 2022 slate is expected to include Shazam! 2, Aquaman 2, and the long-in-development The Flash.
While those first two are locks given their predecessors' success, The Flash has a history of not coming together. Who knows if Ezra Miller's Barry Allen will ever get his own film? And even if he does, the DCEU doesn't have a big picture vision just yet, it seems. Things don't look good for Cyborg, for instance.
Yet, seeing how the franchise faltered early on, perhaps this more measured approach is for the best. Not every film franchise needs the next five years mapped out in advance. The DCEU's way allows for the series to course-correct as necessary. Clearly, something is working at last. So there's no reason to get too ambitious and risk all the progress the films have made.