'Station 19': Are Carina and Maya Dating off-Screen? Stefania Spampinato and Danielle Savre Real Life Partners Revealed
After watching Station 19 on May 20, 2021, many viewers want to know if Stefania Spampinato and Danielle Savre are dating in real life. The actors portray Carina DeLuca and Maya Bishop on the Grey's Anatomy firefighter spinoff. The two women show a deep connection and chemistry between them in the series, so viewers want to know more about their off-screen relationships.
[Spoiler alert: This article contains spoilers from Station 19 Season 4 Episode 14.]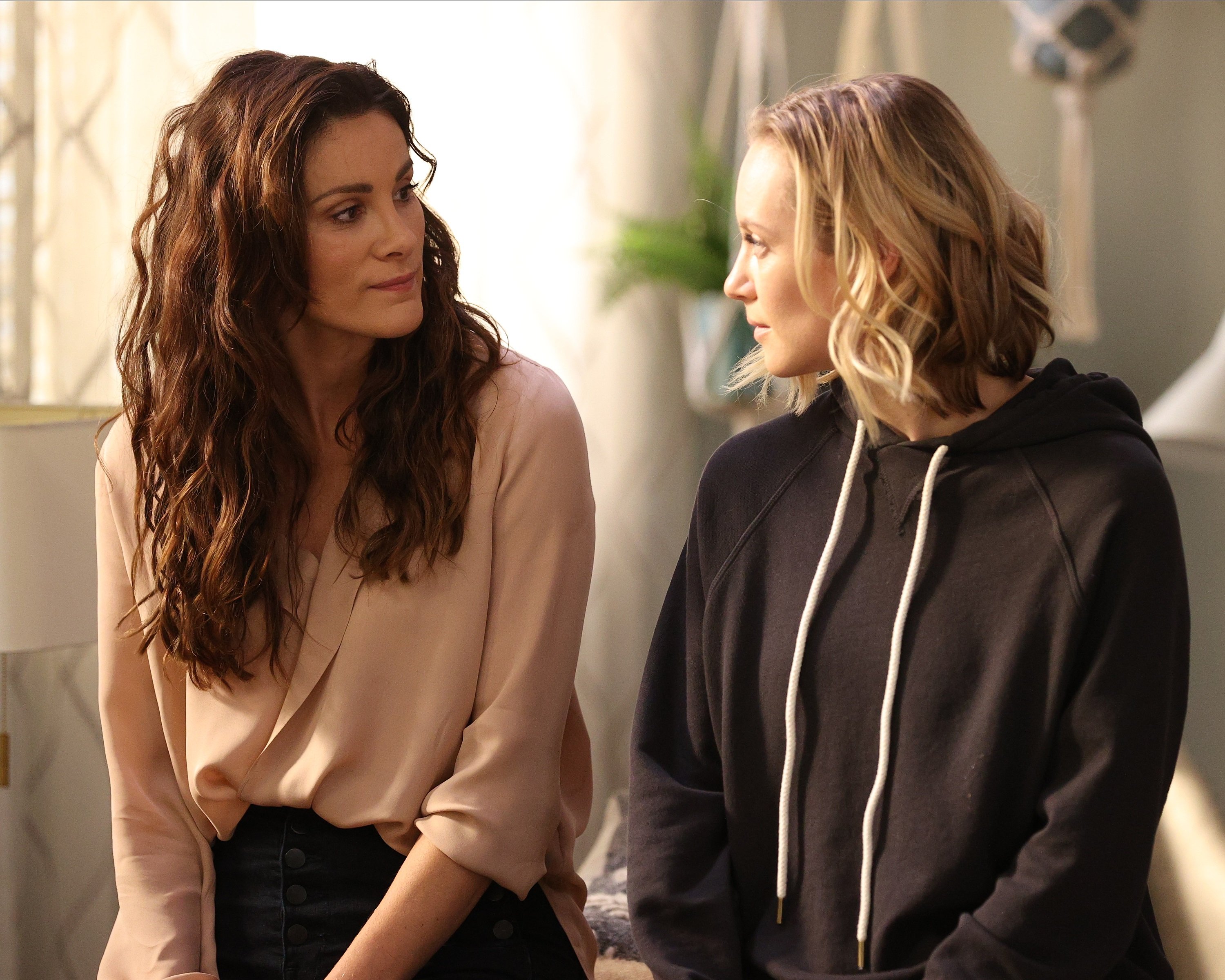 Is Carina DeLuca Leaving 'Station 19'?
Before discussing Spampinato and Savre's off-screen relationship, a Station 19 Season 4 Episode 14 recap is necessary to understand their on-screen connection. In the May 20 episode, Carina DeLuca packed for her trip back to Italy because her American Visa ran out. Meanwhile, Maya Bishop focused on how upset she was that her love was leaving. The two women shared things about themselves that they never revealed before, and it caused some friction.
Carina told Maya that she didn't believe in marriage; however, Carina thought when they moved in together, that was a commitment equal to marriage. Carina also admitted that she wanted children; however, Maya revealed that she did not. After numerous heated arguments, Carina left for the airport, refusing Maya's marriage proposal.
However, on her way there, she spoke to her ex-lover in Italy. The woman on the phone made Carina realized that she didn't want to leave Maya. Instead, she found Maya and told her that she wanted to marry her. 
Carina DeLuca is not leaving the Station 19 cast. She still planned to fly back to Italy to spread her brother, Andrew DeLuca's (Giacomo Gianniotti), ashes. However, she plans to stay for one month in her native country and then return to America and Maya. 
Is Danielle Savre married?
Danielle Savre from Station 19 is not married. However, she might have a significant other. According to the Chicago Tribune, Savre was dating Blackhawks hockey analytics/video analyst Andrew Contis in 2019. However, the actor does not share photos of her and Contis. The pair grew up together in the same area of California. There's no information about Savre and Contis in 2021 so it's possible they broke up.
'Station 19': Is Stefania Spampinato married? 
The actor who plays Carina on Station 19, Stefania Spampinato, is not married. She has a prominent social media presence; however, she does not share photos of herself and a significant other. In a recent interview with a fellow cast member, Danielle Savre, Spampinato answered questions about a potential date.
In the Instagram live, Spampinato admitted that she would love her date to cook for her. Her favorite type of vacation is a trip to the beach. The actor also shared that she has to feel strongly about going out on a date with them. Her dream is to fall in love at first sight.
During the video, viewers could tell that the two have that same great chemistry off-screen. Since neither Spampinato nor Savre is married, fans can still hope that they become an item in real life. 
Station 19 airs on Thursdays at 8 p.m. EST before Grey's Anatomy on ABC. Station 19 Season 5 returns for fall 2021.