'Station 19' Cast Member Okieriete Onaodowan (Dean Miller) Joined a New TV Series Already
'Station 19' viewers who want to know more about why Dean Miller left the 'Grey's Anatomy' spinoff can find everything they need to know about why Okieriete Onaodowan chose to leave here.
ABC's Station 19 unexpectedly killed off Dean Miller (Okieriete Onaodowan) in season 5 episode 5. Still reeling from the shocking death, many fans want to know why the writers chose to write Miller out of the series. It turns out that it was Onaodowan's choice to leave Station 19, and he already has a new TV series lined up.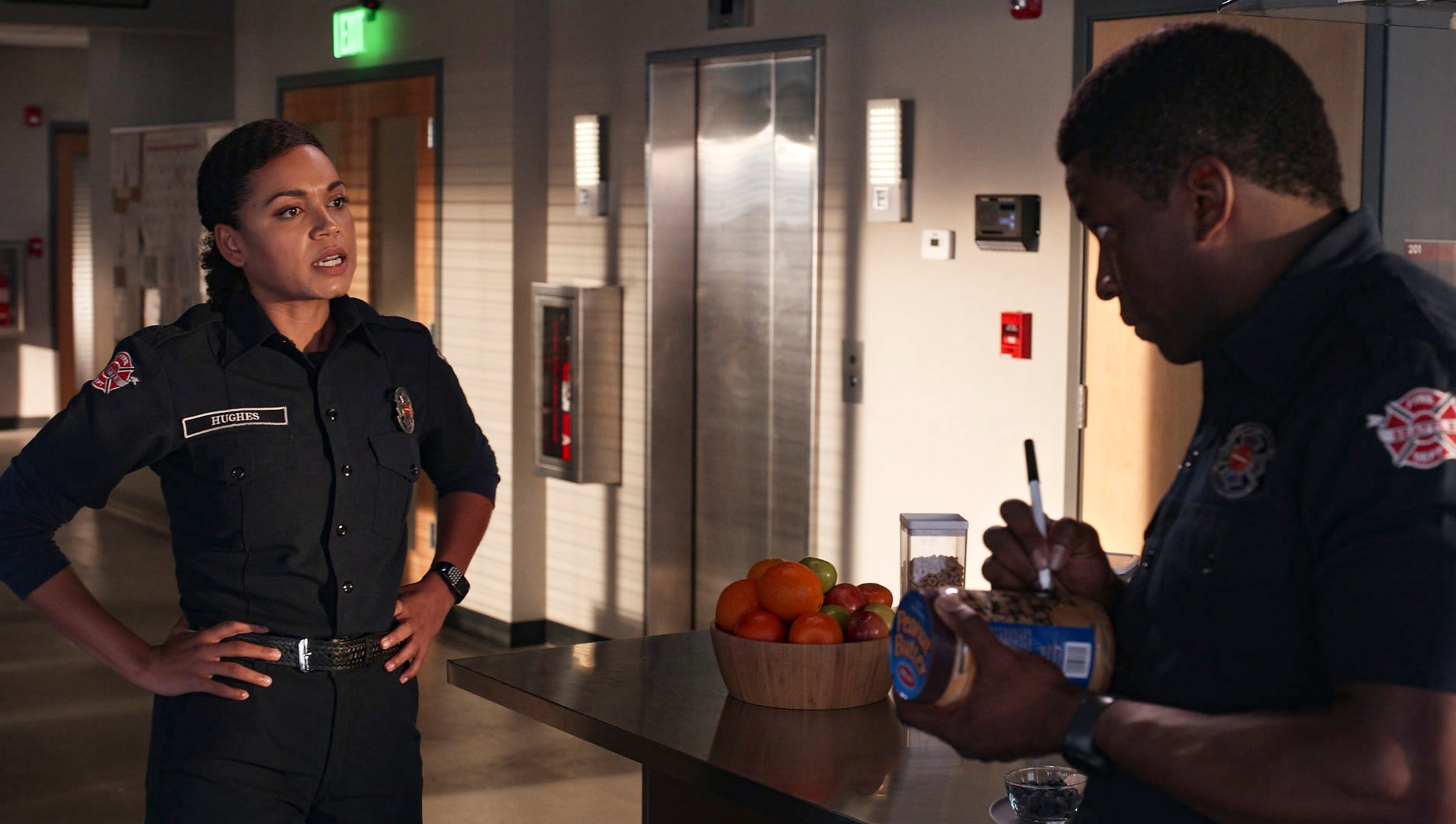 Why did Dean Miller die in 'Station 19'? 
For viewers who missed Dean Miller's shocking death, Station 19 Season 5 Episode 5 aired on Nov. 11, 2021. There was a massive explosion due to a ruptured gas line. A loose live electrical wire struck Vic Hughes (Barrett Doss) on the top of a ladder at the scene. Miller ran to her rescue and performed CPR. Once Vic is stable, the firefighters return to the explosion scene to check whether all of the houses were evacuated. 
Miller realizes that one of the houses might have gas building up inside it as Captain Aquino (Alain Uy) opens the door. Since the gas had no way to vent itself, the pressure rushed out in a massive explosion. It knocked down everything in its path, including Miller. The firefighters rushed to his side and immediately began CPR. Ben Warren (Jason George) and Jack Gibson (Grey Damon) performed CPR for 33 minutes to Grey Sloan Memorial Hospital. However, Miller was dead upon arrival in the first few minutes of the Grey's Anatomy portion of the crossover event.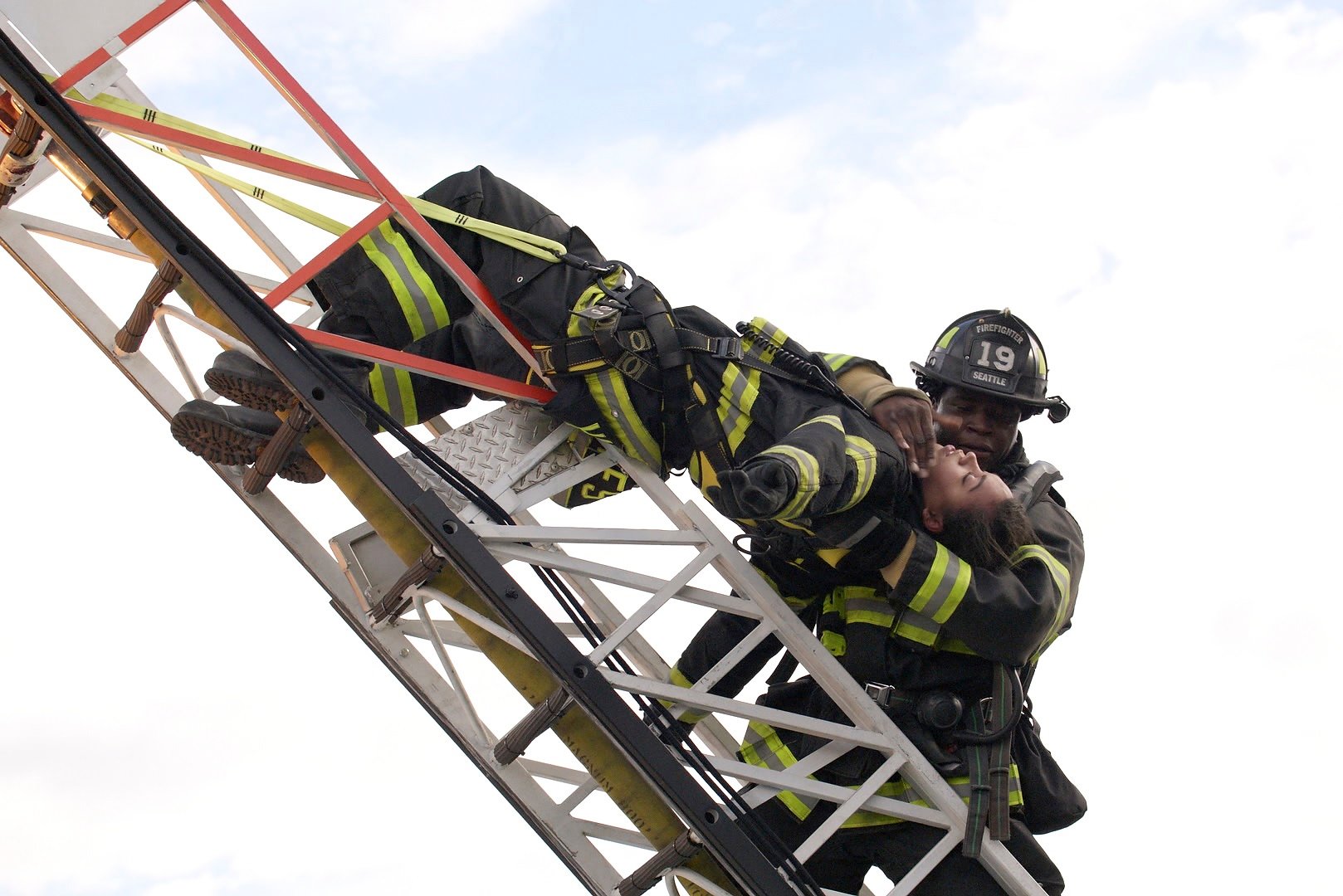 Why did they kill off Dean Miller on 'Station 19'? Onaodowan decided to leave
Showrunner Krista Vernoff explained in a recent interview that they killed Dean Miller off of Station 19 because actor Okieriete Onaodowan wanted to pursue new creative avenues.
"I am heartbroken by the loss of Dean Miller and that I no longer get to write for Oak," Vernoff told TV Line. "Oak has an expansive spirit and was ready for and craving new artistic horizons — and I truly can't wait to see what he does next. It will be powerful, it will be deep, and it will be courageous because Oak is all of those things."
In the same interview, Onaodowan thanked his fans and expressed his gratitude for portraying Dean Miller on Station 19.
What is Okieriete Onaodowan doing next after leaving 'Station 19'?
On Nov. 23, Onaodowan shared a tweet with the news that he joined the cast of Amazon Prime Video's Jack Ryan Season 4 as Adebayo' Ade' Osoji. The political action thriller premiered on Aug. 31, 2018. 
John Krasinski serves as an executive producer and title character. The first two seasons are available on Prime Video for streaming. Although production recently wrapped on the third season, a premiere date was not yet announced. Look for Onaodowan in Jack Ryan Season 4 coming sometime in late 2022.