'Station 19' Cast Real-Life Partners Revealed
'Station 19' Season 5 continues to bring new and interesting romances to TV screens, but the massive question from viewers is whether any of the couples are linked off-screen as well?
For four seasons, the cast of Station 19 heated up viewers' TV Screens like their counterpart, Grey's Anatomy, with various sexy scenes and romances. What about their relationships off-screen? Now that Station 19 Season 5 is underway, here's a look at the real-life partners of the Station 19 cast.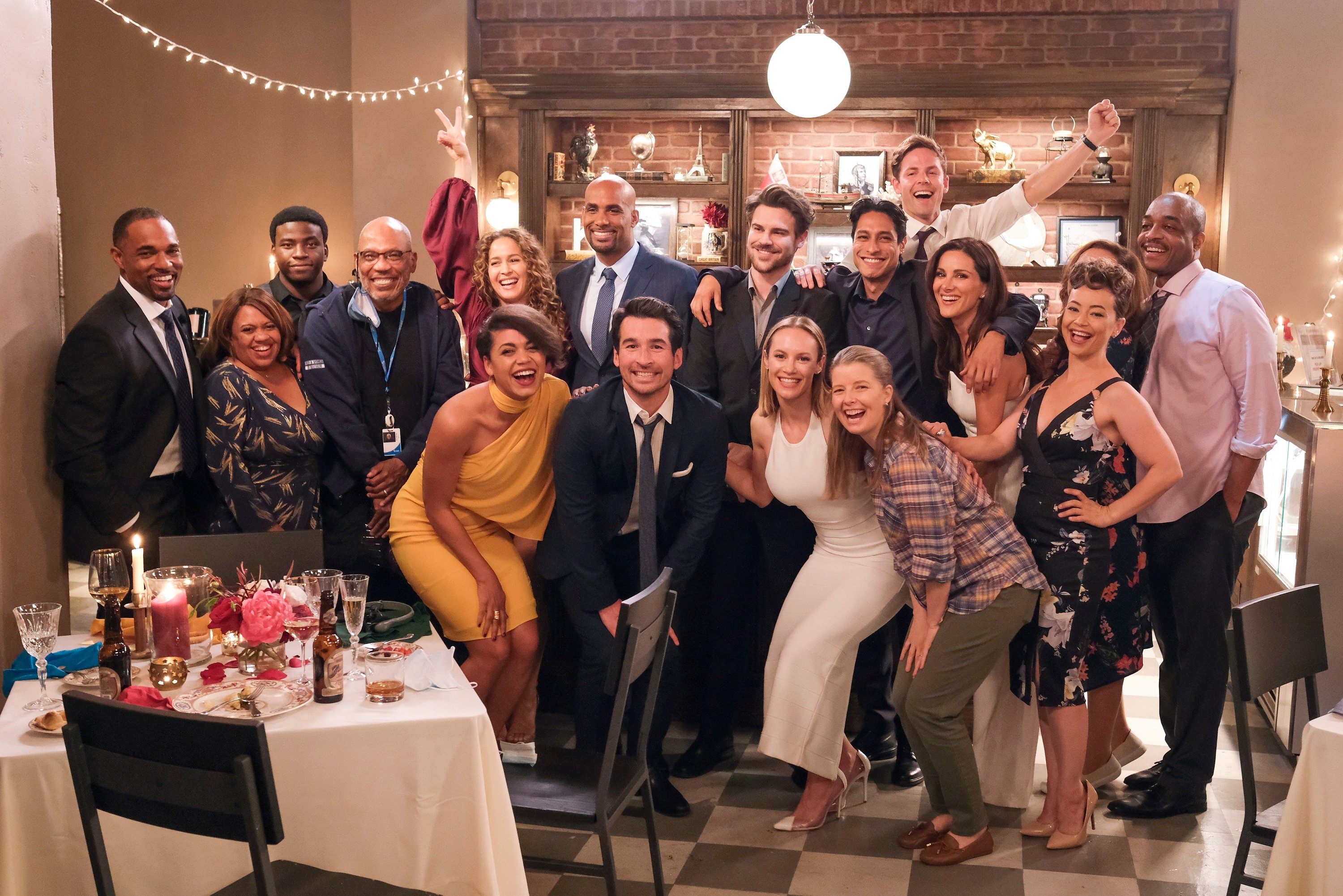 Who are Andy Herrera and Robert Sullivan dating or married to in real life?
The Station 19 cast members Jaina Lee Ortiz and Boris Kodjoe aren't married in real life. However, Ortiz did recently go through a divorce similar to Andy Herrera. Ortiz married her husband, Bradley Marques, in 2010, after dating only two months. 
Boris Kodjoe, on the other hand, is still happily married to his wife Nicole Ari Parker Kodjoe since 2005. The couple has two children, a boy, and a girl. Kodjoe and Parker most recently competed in an episode of Lip Sync Battle in 2019.
Are 'Station 19' cast members Maya Bishop and Carina DeLuca dating in real life?
The actors who portray Maya and Carina on Station 19 are not an item in real life. Danielle Savre from the Station 19 cast is not married. However, she might have a significant other. According to the Chicago Tribune, Savre was dating Blackhawks hockey analytics/video analyst Andrew Contis in 2019. However, the actor does not share photos of her and Contis. The pair grew up together in the same area of California. There's no information about Savre and Contis in 2021, so it's possible they broke up.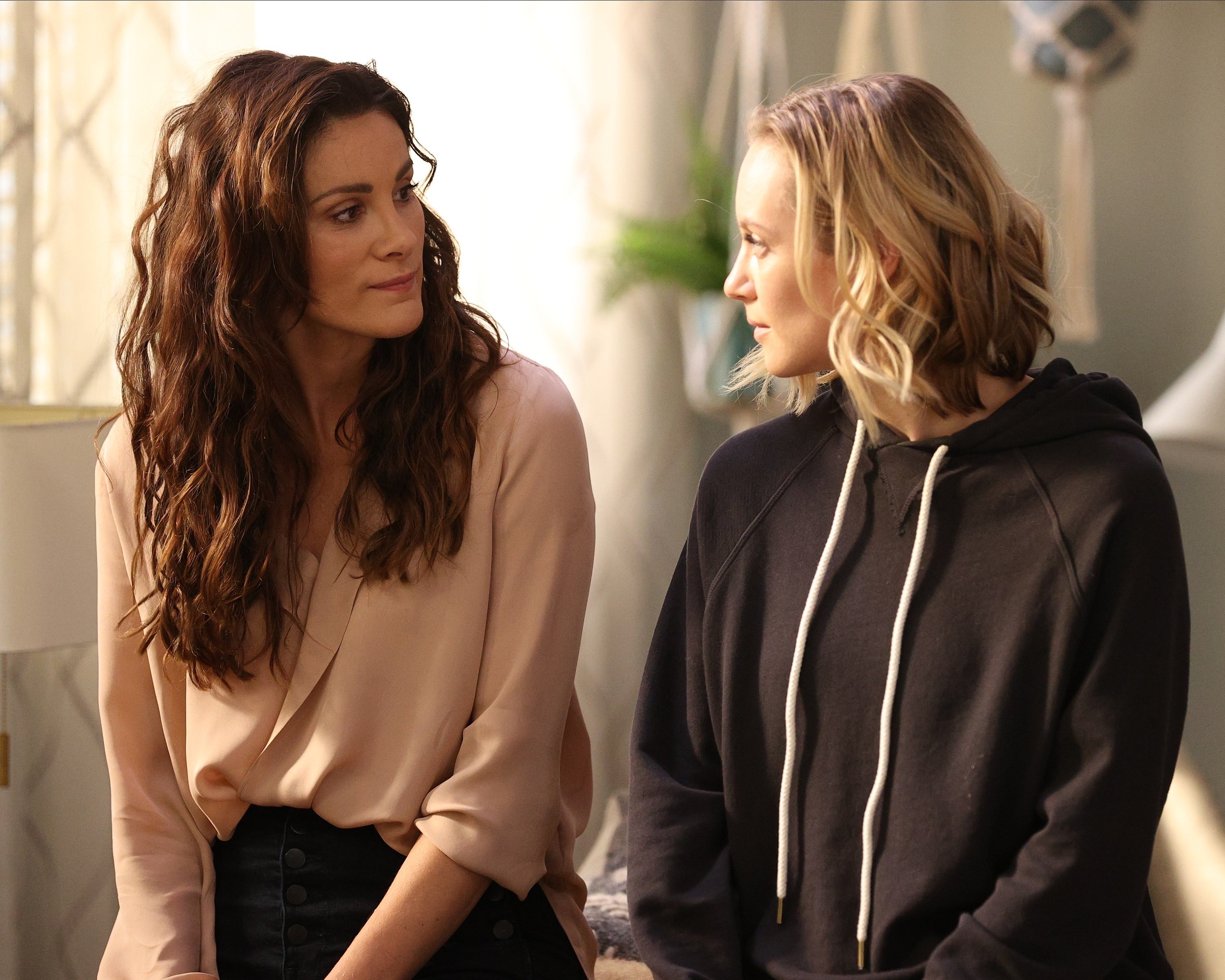 The actor who plays Carina on Station 19, Stefania Spampinato, is not married either. She has a prominent social media presence; however, she does not share photos of herself and a significant other. In a recent interview with a fellow cast member, Danielle Savre, Spampinato answered questions about a potential date.
In the Instagram live, Spampinato admitted that she would love her date to cook for her. The Station 19 cast member's favorite type of vacation is a trip to the beach. The actor also shared that she has to feel strongly about going out on a date with them. Her dream is to fall in love at first sight. During the video, viewers could tell that the two have that same great chemistry off-screen. Since neither Spampinato nor Savre is married, fans hope that they become an item in real life. 
Is the 'Station 19' couple Emmett Dixon and Travis Montgomery dating in real life?
Viewers might be saddened to find out that Emmett and Travis are not an item off-screen. In an interview with Queerty, Lachlan Buchanan confirmed that he identifies as an openly queer man; however, Jay Hayden (who portrays Travis) does not. Although Buchanan opened up about what it was like to shoot kissing scenes with someone who is straight, he didn't reveal whether he was dating anyone. At this time, there's no evidence of a significant other for Buchanan.
According to Us Weekly, Hayden recently divorced his wife of 15 years. Nicole Danielle Moore filed for divorce on Feb. 13, 2020, citing "irreconcilable differences." Hayden filed a response two months later, but he listed their separation date as Jan. 4, 2020. Since that time, the Station 19 cast member hasn't linked with any other partners publicly.
'Station 19' cast romance triangle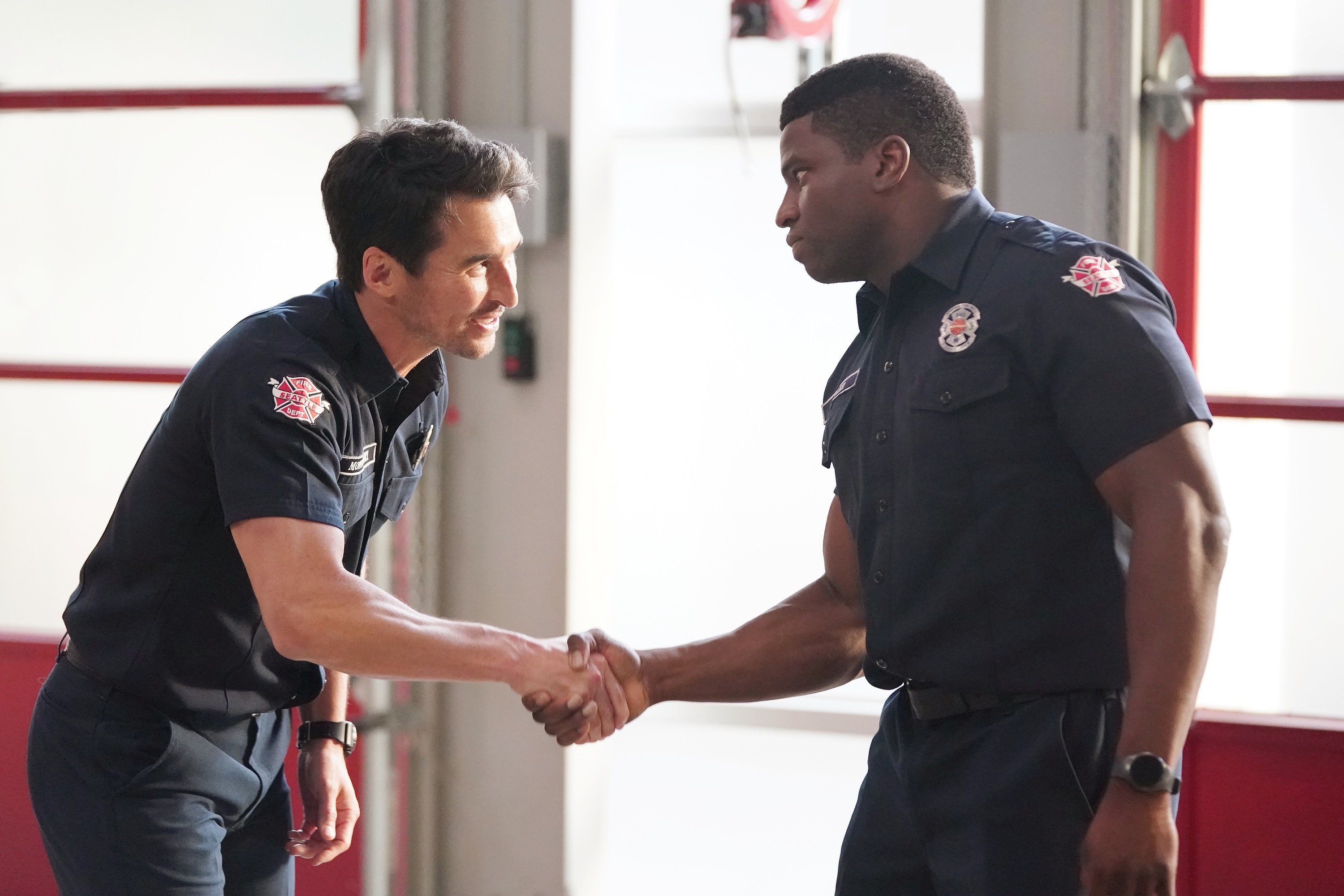 In Station 19 Season 5, Dean Miller (Okieriete Onaodowan), Vic Hughes (Barrett Doss), and Theo Ruiz (Carlos Miranda) have a bit of a love triangle. In the Station 19 Season 4 finale, Dean finally admitted to himself and an ex-girlfriend that he loves Vic. However, she locked lips with Theo in that same finale. With season 5 underway, Dean tries to profess his love to Vic but ends up tongue-tied every time. Meanwhile, Vic and Theo's relationship thrives. So, are any of the love triangle cast of Station 19 in a relationship off-screen?
Sadly, none of the three are off-screen items; but they aren't with anyone else, either. So, there might still be hope. The 34-year-old Hamilton star isn't currently linked with anyone romantically. The 35-year-old Miranda does not have a partner publicly either, but he has two sons he shares photos with on his Instagram account. Lastly, Doss also keeps her relationship status on lock.
Catch the cast of Station 19 on Thursdays at 8 p.m. EST on ABC for season 4.