'Station 19' Danielle Savre Shares Feelings on Dean Miller's Death (Exclusive)
Many viewers still want to know why Miller was killed of of 'Station 19.' Fellow cast member Danielle Savre shares her feelings on the loss of Miller.
ABC's Danielle Savre has mixed feelings about Dean Miller (Okieriete Onaodowan) leaving Station 19 in season 5 episode 5. Many fans can't believe the writers wrote Miller out of the series. Although Onaodowan has a new TV series already lined up, Savre feels like the "voice of reason is gone" in the Grey's Anatomy spinoff. Showbiz Cheat Sheet heard Savre's feelings on the matter in an exclusive interview.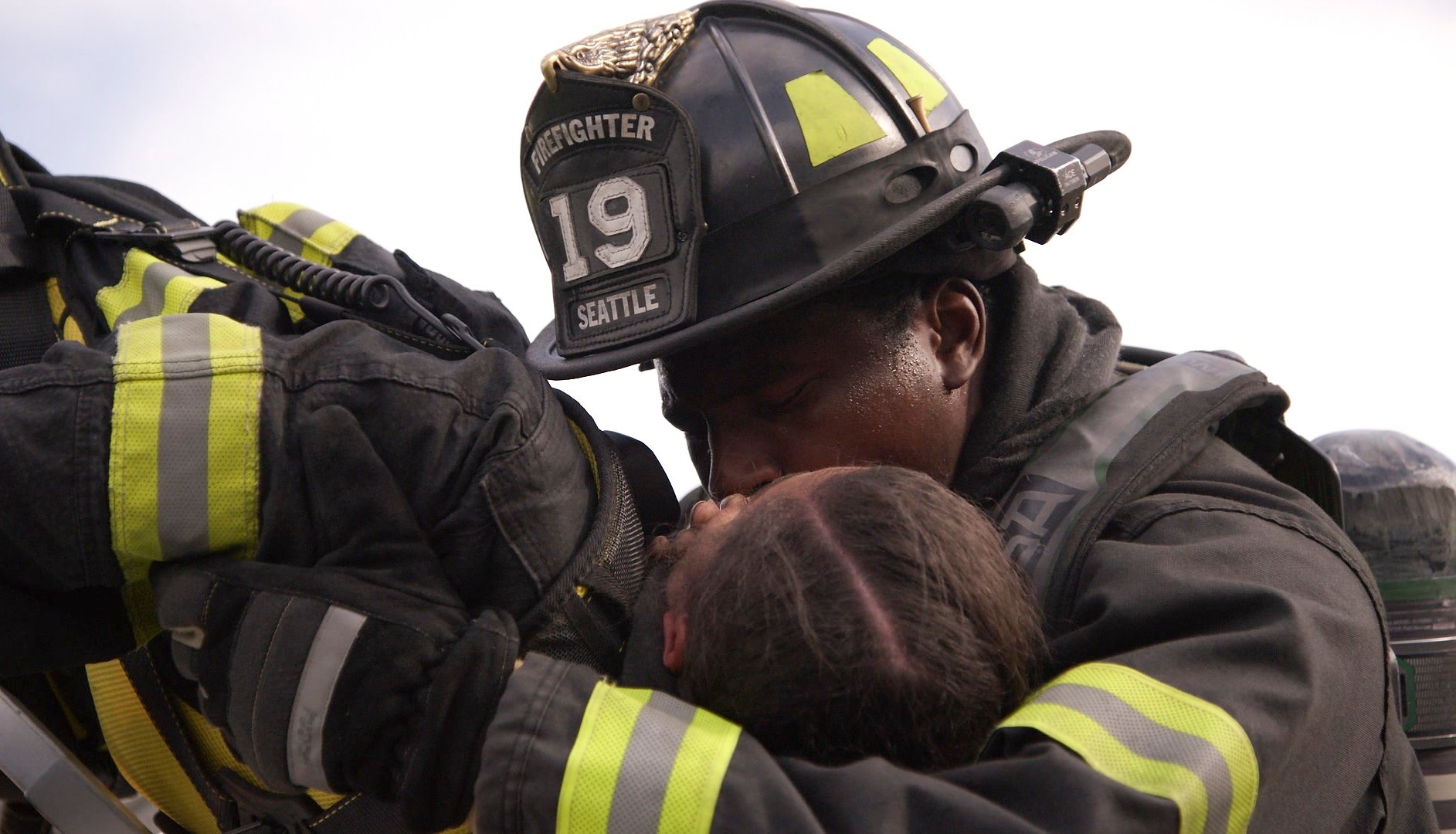 How did Dean Miller die in 'Station 19'?
For viewers who missed Dean Miller's shocking death, Station 19 Season 5 Episode 5 aired on Nov. 11, 2021. There was a massive explosion due to a ruptured gas line. A loose live electrical wire struck Vic Hughes (Barrett Doss) on the top of a ladder at the scene. Miller ran to her rescue and performed CPR. Once Vic was stable, the firefighters returned to the explosion scene to check whether all houses were evacuated. 
That's when Miller realized that one of the houses might have gas building up inside. However, as Miller yells about the gas, Captain Aquino (Alain Uy) opens the door. Since the gas had no way to vent itself, the pressure rushed out in a massive explosion. It knocked down everything in its path, including Miller. The firefighters rushed to his side and immediately began CPR. Ben Warren (Jason George) and Jack Gibson (Grey Damon) performed CPR for 33 minutes on the way to Grey Sloan Memorial Hospital. However, Miller was dead upon arrival in the first few minutes of the Grey's Anatomy portion of the crossover event. 
Danielle Savre shares what it was like to say goodbye to Dean Miller on 'Station 19'
After the heart-wrenching episode when Dean Miller died in Station 19 Season 5 Episode 5, Savre felt "torn between two worlds." The actor is happy for Onaodowan because she knows he wants to pursue other creative avenues. However, she's also sad that an original member of the series is gone. Savre explained what it was like to see Miller go in an exclusive interview about her film, Wild About Harry.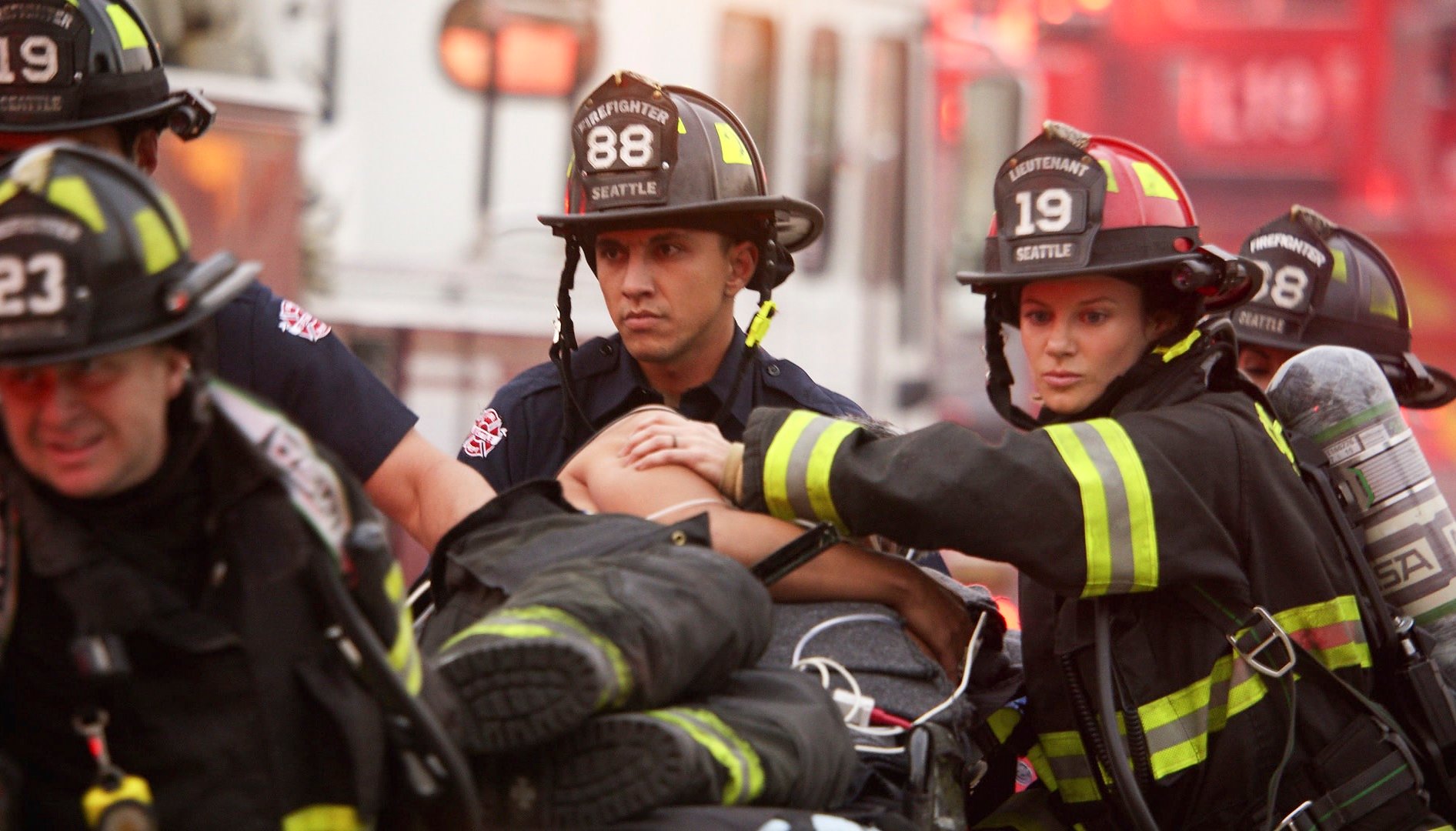 "His character was such a voice of reason for everybody," Savre told Showbiz Cheat Sheet. "Throughout the seasons, he was there for everyone, providing advice for everyone, and everyone kind of went to him for advice. So I think that Miguel [Sandoval] was very much that character. And then Dean was very much that character. And to see him go, it kind of felt like, oh, our voice of reason is gone."
As a refresher, Miguel Sandoval portrayed Pruitt Herrera until his character died during a fire call in season 3. With both men gone, Savre worries the Station 19 cast has lost their voice of reason.
"But I think also; I'm happy for him as an actor because I know he really wanted to venture out and do other things besides episodic TV," she added. "So I'm happy and excited for him to see what his career holds. And I'm sad that the show lost an original OG member who really brought so much to the show."
Savre feels that Dean Miller will always be remembered on Station 19. He will live on through the Crisis One Intervention team that he created. 
What is Okieriete Onaodowan doing next? 
Savre also teased that Okieriete Onaodowan is heading off to do amazing things after leaving Dean Miller behind on Station 19.
"I actually know he's already working on stuff," Savre added. "So I'm like, 'Good for him.'"
On Nov. 23, Onaodowan shared a tweet with the news that he joined the cast of Amazon Prime Video's Jack Ryan Season 4 as Adebayo' Ade' Osoji. The political action thriller premiered on Aug. 31, 2018. 
According to ABC, Station 19 airs on ABC on Thursday nights at 8 p.m. EST before Grey's Anatomy. It's also available the next day on Hulu.