'Station 19': Catch Dean Miller (Okieriete Onaodowan) in These 2 Upcoming New Roles
'Station 19' returns to ABC without Dean Miller in 2022, but Okieriete Onaodowan heads to two new TV roles in the meantime.
Sadly, when Station 19 Season 5 returns in 2022, Dean Miller (Okierete Onaodowan) won't be back. However, luckily for viewers still reeling from his tragic death, he has several upcoming projects. Find out what Onaodowan is doing since leaving Station 19; the face of Dean Miller is in 2 new roles.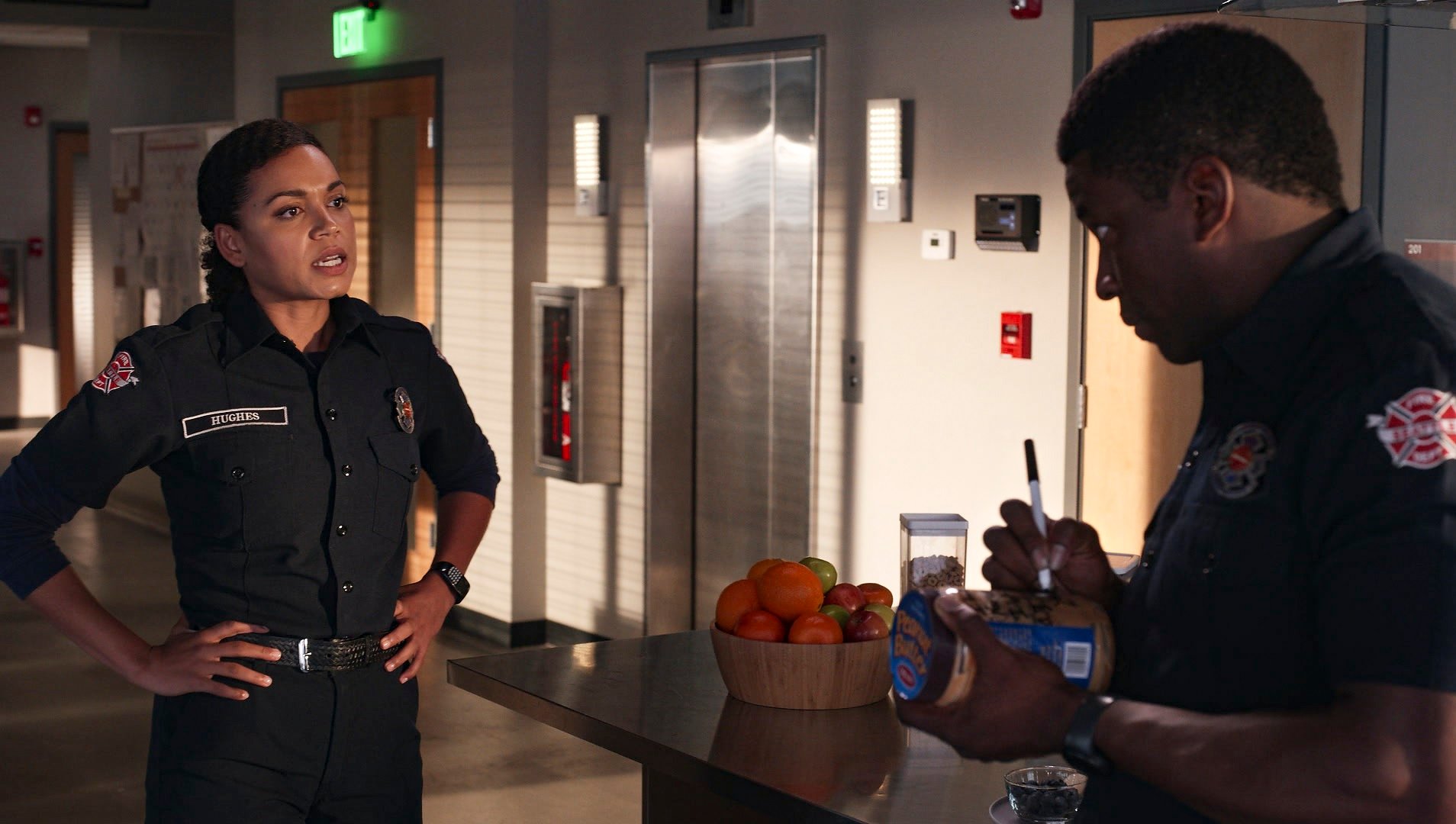 What episode does Dean die in 'Station 19'?
Okierete Onaodowan's character, Dean Miller, died in Station 19 Season 5 Episode 5. A ruptured gas line caused a massive explosion. Miller saved Vic Hughes's (Barrett Doss) life at the scene. However, a second explosion sent Miller flying through the air when Captain Pat Aquino (Alain Uy), Dean, and Captain Beckett (Josh Randall) attempted to evacuate the neighboring houses. 
When Dean realized that one house might have gas building up inside, Captain Aquino opened the door before hearing the message. The explosion threw both men into the air. Aquino was alive but had something stuck through his body. Dean Miller was unconscious at the end of the episode. Ben Warren (Jason George) and Jack Gibson (Grey Damon) provided CPR for 33 minutes on the way to Grey Sloan Memorial Hospital. However, when the firefighters arrived at the hospital in the Grey's Anatomy crossover episode, they pronounced Miller dead.
Why did the actor who plays Dean choose to leave 'Station 19'?
Although Shondaland shows have a history of unexpectedly killing off characters, it was Station 19 cast member Okieriete Onaodowan's choice to leave in Dean Miller's case. 
"I am heartbroken by the loss of Dean Miller and that I no longer get to write for Oak," Vernoff told TV Line. "Oak has an expansive spirit and was ready for and craving new artistic horizons — and I truly can't wait to see what he does next. It will be powerful, it will be deep, and it will be courageous because Oak is all of those things."
Onaodowan moves on to a new role in 'Jack Ryan' Season 4
Shortly after the death of Dean Miller in Station 19, news broke that Onaodowan joined the cast of Jack Ryan Season 4. On Nov. 23, Onaodowan shared a tweet that he joined the cast of Amazon Prime Video's Jack Ryan Season 4 as Adebayo' Ade' Osoji. The political action thriller premiered on Aug. 31, 2018. 
John Krasinski serves as an executive producer and title character. The first two seasons are available on Prime Video for streaming. Although production recently wrapped on the third season, a premiere date was not yet announced but is expected sometime in 2022.
Onaodowan joins 'Billions' Season 6 Episode 6 cast as Leon
Jack Ryan Season 4 won't be out anytime soon, but in the meantime, viewers can find Onaodowan in Billions Season 6 Episode 6. The actor portrays Leon in the episode on Feb. 27, 2022, "Hostis Humani Generis," on Showtime. Billions is a drama created by Brian Koppelman, David Levien, and Andrew Ross Sorkin, starring Paul Giamatti and Damian Lewis.
Although Dean Miller left Station 19, Okieriete Onaodowan plans to continue to speak up about change. Station 19 Season 5 airs Thursdays at 8 p.m. EST on ABC.