'Station 19' and 'Grey's Anatomy': Which to Stream First, the Great Dilemma Solved
When viewers watched Station 19 and Grey's Anatomy live, they didn't have to worry about which to stream first. However, times have changed, and many viewers choose to watch their beloved shows after they air, skipping the commercials. Luckily, there's an easy way to remember which comes first, Grey's or Station 19?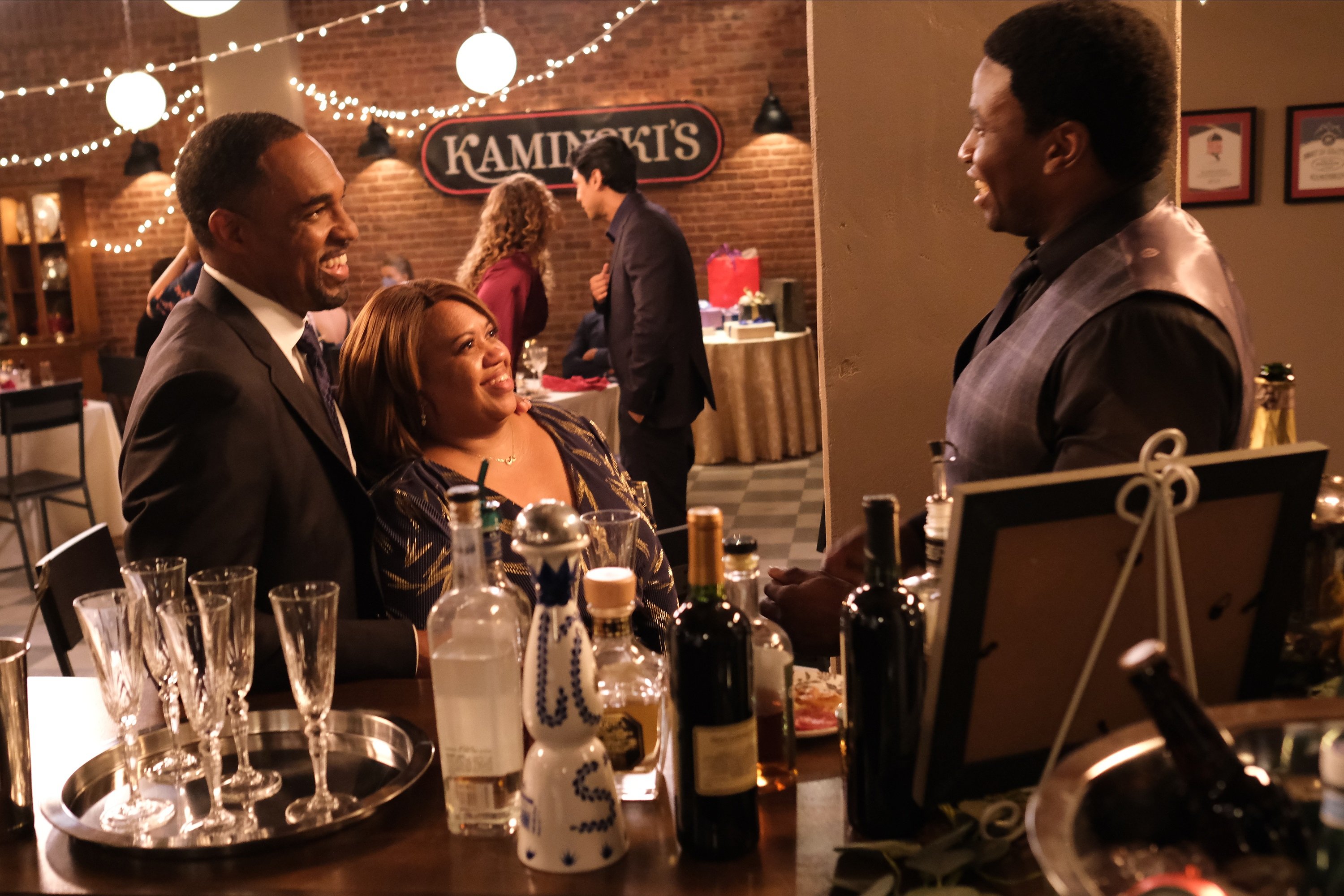 Which is first, 'Station 19' or 'Grey's Anatomy'?
With numerous crossover events each season, it's no surprise that viewers always need to know which to stream first. Sign in to Hulu and navigate to Station 19 Season 5 first and then Grey's Anatomy Season 18. The firefighter drama comes before the medical drama. There's also an easy way to remember the streaming order. The Station 19 cast is made up of the firefighters who rescue patients out in the field, and then they transfer them to a hospital — enter Grey's Anatomy.
Is it necessary to watch both 'Station 19' and 'Grey's Anatomy' crossover events?
For the crossover event on Sept. 30, 2021, viewers do not need to watch both Station 19 and Grey's Anatomy to know what's going on with the characters. No main Grey's characters appeared in the firefighter drama for the Station 19 Season 5 premiere. However, if viewers want to know more about the patients and their injuries before arriving at Grey Sloan Hospital, they should watch the firefighter drama first.
Showrunner Krista Vernoff believes that each episode of the drama is a stand-alone story. So, she doesn't think viewers need to watch both, even when there is a crossover event.
"Each hour of each show needs to be a whole story [by] itself," Vernoff told Variety. "And when merged with the other show, when there are crossover elements, it needs to feel like, 'Oh, that's a bigger movie.' So I had to make two-hour movies, [but] if you only watched [either the first or last] hour, you felt totally satisfied."
Vernoff insists that viewers won't miss anything if they skip Station 19 or Grey's Anatomy, even if it is a crossover event.
"I wanted to invite you into a world to have you meet these people fresh, if you were fresh, and be excited to see them again if you weren't," Vernoff added.
Andrew DeLuca died during a crossover event
There was one time where Grey's Anatomy fans had to go back and watch Station 19 — the night when Andrew DeLuca (Giacomo Gianniotti) died. In Station 19 Season 4 Episode 6, "Train in Vain," DeLuca tracked down sex trafficker Opal (Stephanie Kurtzuba). However, at the end of the episode, a man bumped into DeLuca, knocking him to the ground. Later, Carina DeLuca (Stefania Spampinato) found DeLuca on the floor, covering a stab wound.
An ambulance transported DeLuca to Grey Sloan Memorial. That's when Grey's Anatomy Season 17 Episode 7, "Helplessly Hoping," picked up. However, the viewers who only watched Grey's did not know anything about Andrew's injuries.  
Although viewers shouldn't miss anything by tuning into only one of the dramas, watching Station 19 first and then Grey's Anatomy is a safer bet when it is advertised as a crossover event. 
Station 19 airs Thursdays at 8 p.m. EST on ABC, and then Grey's Anatomy picks up right after at 9 p.m. EST.