'Station 19': Is Carina Leaving the Series? Stefania Spampinato Weighs In
For several Station 19 episodes, viewers wondered if Carina (Stefania Spampinato) was leaving the series. However, after Station 19 Season 4 Episode 14, fans found some solace in the future of Carina and Maya's relationship. 
[Spoiler alert: This article contains spoilers from Station 19 Season 4 Episode 14.]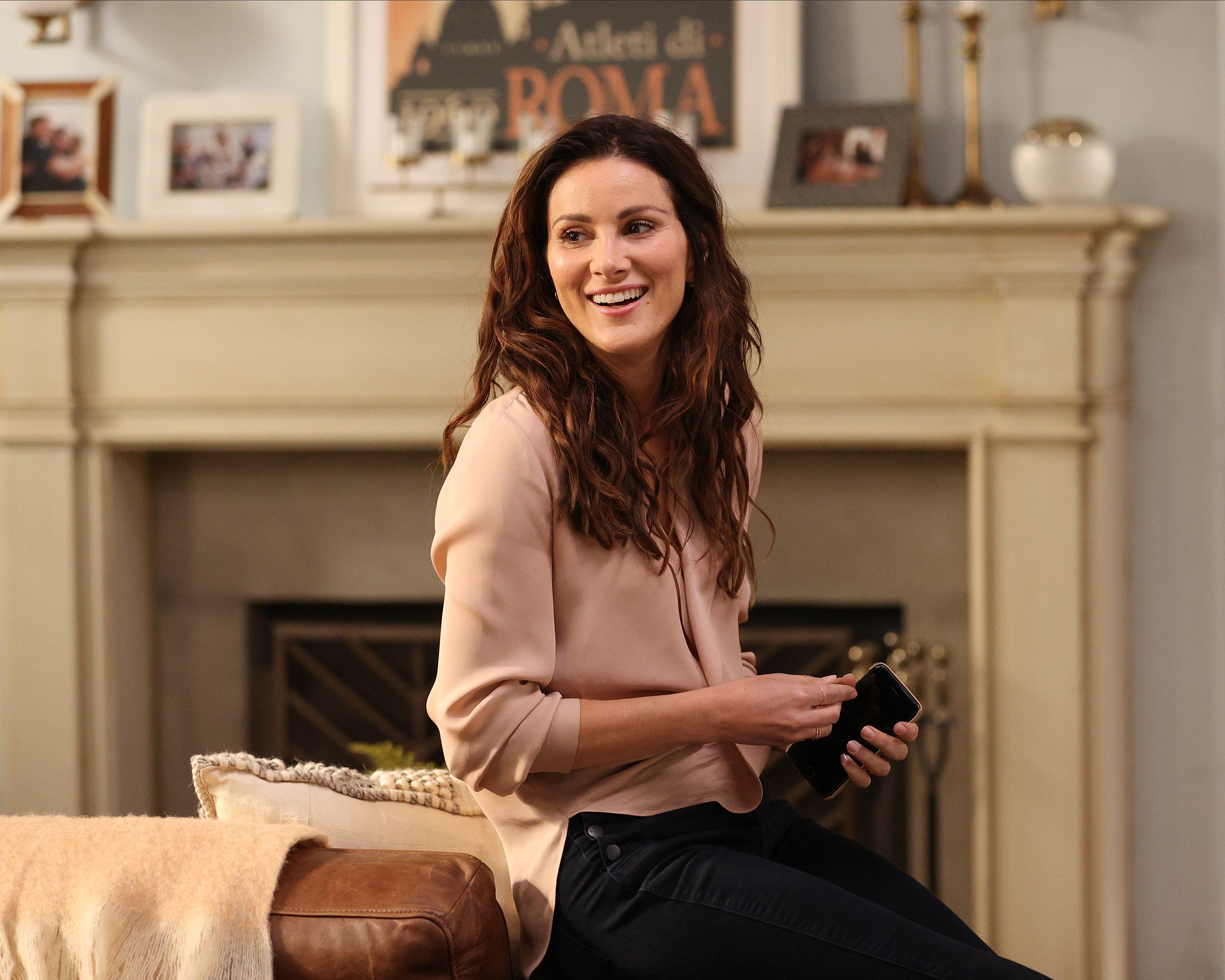 'Station 19' Season 4 Episode 14 recap
In the May 20 episode of Station 19, Carina DeLuca packed for her trip back to Italy because her American Visa ran out. Meanwhile, Maya Bishop focused on how upset she was that her love was leaving. The two women shared things about themselves that they never revealed before, and it caused some friction.
Carina told Maya that she didn't believe in marriage; however, Carina thought when they moved in together, that was a commitment equal to marriage. Carina also admitted that she wanted children; however, Maya revealed that she did not. 
RELATED: 'Grey's Anatomy Station 19' Crossover: Which to Watch First When Streaming
After numerous heated arguments, Carina left for the airport, refusing Maya's marriage proposal. However, on her way there, she spoke to her ex-lover in Italy. The woman on the phone made Carina realize that the doctor didn't want to leave Maya. Instead, she found Maya and told her that she wanted to marry her. The couple announced the news to their Station 19 friends and coworkers.
Is Carina DeLuca Leaving 'Station 19'?
Carina DeLuca is not leaving Station 19. She still planned to fly back to Italy to spread her brother, Andrew DeLuca's (Giacomo Gianniotti), ashes. However, she plans to stay for one month in her native country and then return to America and Maya. To solve Carina's visa problem, she plans to marry Maya. However, the two women want to clarify that they plan to marry for love, not for the paperwork.
RELATED: 'Grey's Anatomy' and 'Station 19': This 1 Character Wasn't Believable Until Fans Discovered This Person in Real Life
Stefania Spampinato confirms the fate of Carina on 'Station 19'
According to Deadline, Station 19 and Grey's Anatomy were renewed for another season on May 10, 2021. The next day, Spampinato retweeted a fan comment about Carina returning for Station 19 Season 5. The tweet included a GIF of the actor dancing and celebrating, with a caption that the show was renewed.
"Yay!! Station 19 renewed," the fan wrote. "We get to see this beauty in another season. Wait, are we??"
Viewers believe that Spampinato returns to the series since she retweeted the fan's question. In another fan tweet, a viewer begged for a Station 19 spinoff featuring Carina and Maya. Spampinato tweeted, "I'm in."
Spampinato played Carina Deluca in a recurring role for Station 19 Season 3; however, ABC made her a series regular for season 4. 
It sounds like the actor has no plans to leave Station 19, so fans will see Carina DeLuca again in season 5 of the Grey's Anatomy firefighter spinoff. Station 19 Season 4 airs Thursdays at 8 p.m. EST on ABC.