'Station 19': Okieriete 'Oak' Onaodowan Shared a Hate Message From Fans After Death of Dean Miller
'Station 19' cast member Okieriete 'Oak' Onaodowan requested to leave the series, but the death of Dean Miller isn't what caused fans to send Oak hate messages on social media.
In ABC's Station 19 Season 5 Episode 5, Dean Miller died, giving actor Okieriete "Oak" Onaodowan a chance to pursue other creative avenues. Onaodowan shared messages of love and thanks to his fans and show creator Shonda Rhimes on social media. However, the 34-year-old actor also gave viewers a glimpse into the hate messages he received while portraying Miller on Station 19.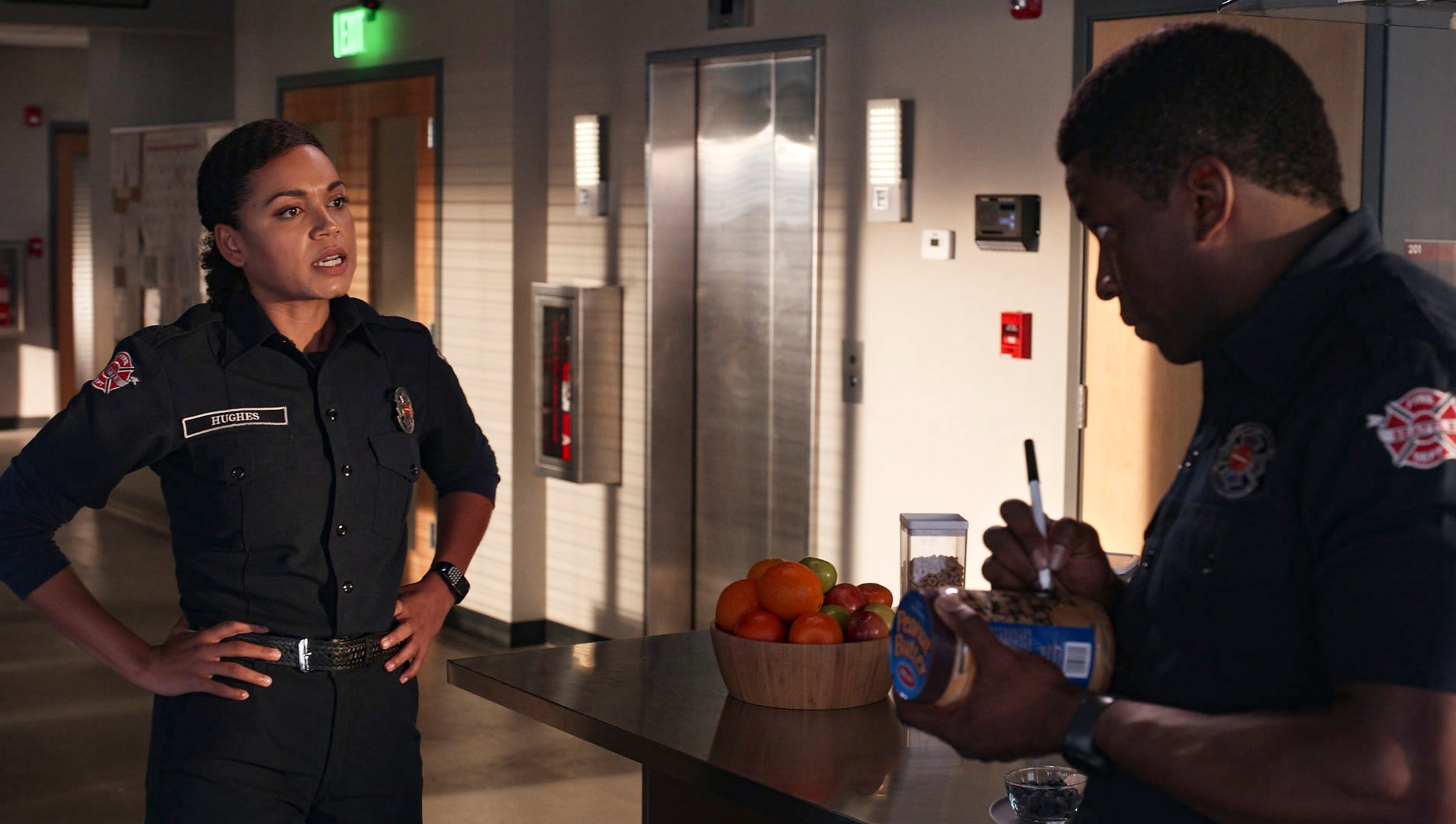 Did Okieriete Onaodowan choose to leave 'Station 19'?
Yes, according to numerous sources, Okieriete Onaodowan requested to leave Station 19 at the end of season 4. However, he returned for season 5 to wrap up Dean Miller's story arc. In Station 19 Season 4, Dean grappled with racial injustice following the death of George Floyd. He tried to navigate how he could fight racial injustice as a firefighter. In season 5, Dean implemented Crisis One — a new response team for mental health calls. However, Oak felt that it was time to use his creative skills to be the change somewhere outside of Station 19. 
"I am heartbroken by the loss of Dean Miller and that I no longer get to write for Oak," Vernoff told TV Line. "Oak has an expansive spirit and was ready for and craving new artistic horizons — and I truly can't wait to see what he does next. It will be powerful, it will be deep, and it will be courageous because Oak is all of those things."
'Station 19' Okieriete Onaodowan shared one hate message from a fan
Although Oak from Station 19 only shared one hate message, he revealed that others are much worse.
"I was saddened by the death of your character tonight," the viewer tweeted. "But even more saddened that you think I should apologize for being white. I am a Christian and strive to live my life as Christ did. I try to love as Christ did. But folks like you hate us all. It doesn't matter if we try to do better. And my nephew is a police officer. You've already judged him without even knowing him. Try to educate yourself instead of grouping us all together."
With the message from the fan, Onaodowan shared his feelings about it. He also pointed out that although Dean Miller is dead, Oak is very much alive and will continue to pursue change.
"This is why I speak up," Onaodowan tweeted about the hateful message. "I don't share these kinds of messages. Most of them are harsher than this. In spite of how clear my message 4CHANGE is, I still get accused of hate for speaking up for my people from 'fans.' I will never stop Donna. Dean is dead. Oak is not."
Fans showered Onaodowan with love in the Twitter comments
Although Oak was disheartened to find such negative messages after Dean Miller died in Station 19, he did receive love from many other fans. 
"The inability for people to separate the man from the character must be one of the more frustrating downsides of your art," one Twitter user wrote in the comments. "You are an amazing human being, and many of us are listening. I can't wait to see what's next for you."
Other fans shared positive sentiments for Oak.
"True fans of #Station19 understand your decisions and understand what you are fighting for," another fan viewer tweeted. "These people like Donna don't know what empathy and love for others is. The true fans will always be here for you and Dean."
Although Dean Miller will no longer be present on Station 19, Okieriete "Oak" Onaodowan plans to keep pushing for change in new creative avenues.