'Station 19': Okieriete Onaodowan Revealed He Does Not Miss Playing Dean Miller
Although Okierete Onaodowan chose to leave his role on Station 19 Season 5 in November 2021, viewers still want to know more about the former Dean Miller. Luckily, Onaodowan is no stranger to social media and shares plenty of information with his fans. Find out where he is now and why the actor does not miss his Dean Miller Station 19 role. He revealed the answer to several other fan questions on Twitter.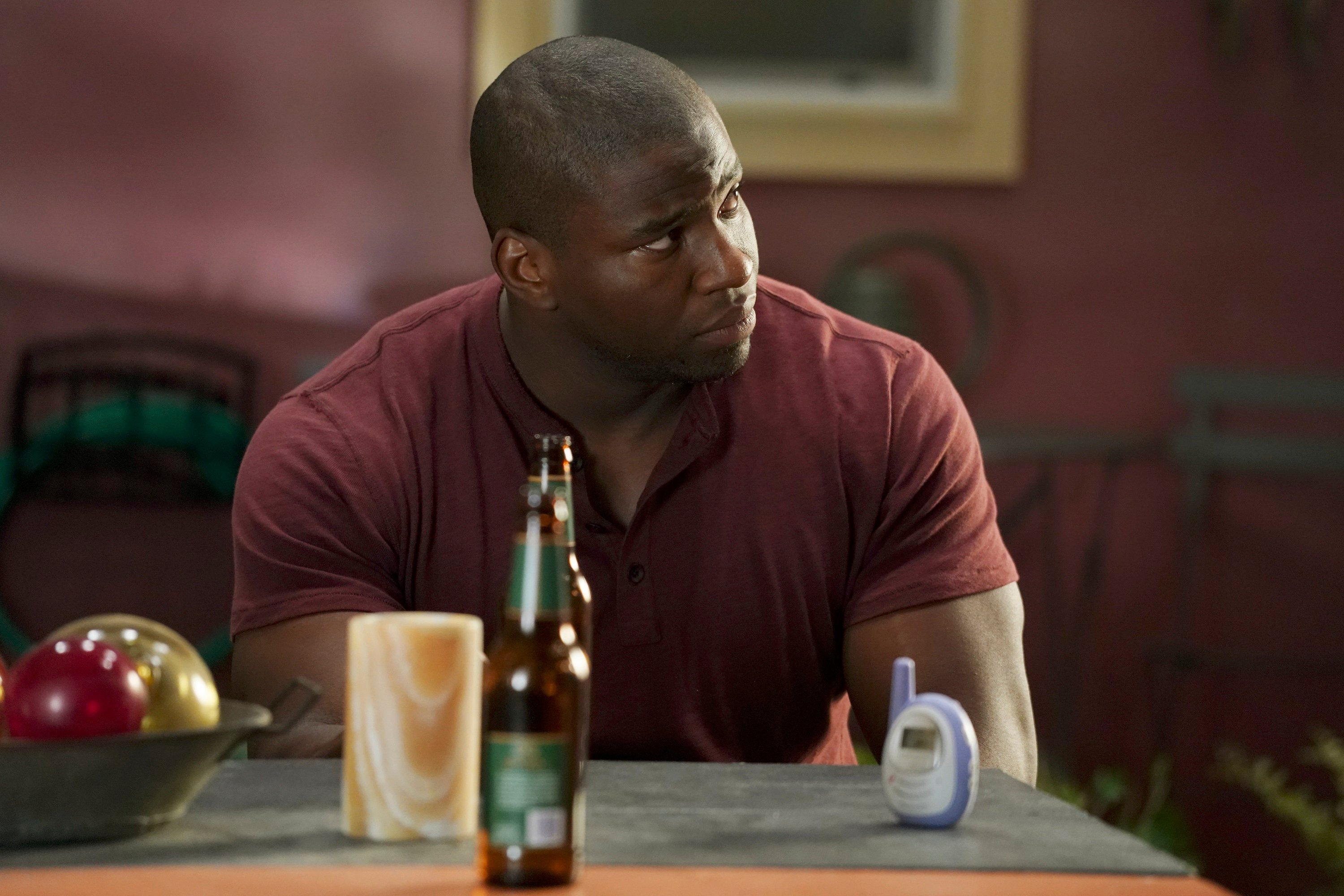 Okieriete Onaodowan does not miss his Dean Miller 'Station 19' role
Onaodowan's character, Dean Miller, died in Station 19 Season 5 Episode 5. Although Shondaland shows tend to kill off main characters without warning, it was Onaodowan's choice to leave the firefighter drama. He wanted to explore other creative avenues. A fan asked an intriguing question on Twitter recently.
"Do you miss playing Dean Miller, and would you like to play a role like Dean in the future?" a Station 19 viewer asked on Twitter.
RELATED: 'Station 19′: Okieriete' Oak' Onaodowan Shared a Hate Message From Fans After Death of Dean Miller
Onaodowan had no trouble responding to the question.
"I don't," the Hamilton star responded. "My time with him was perfect. He arrived at a time I desperately needed him. I am looking to play as many different characters as I can."
Why did Okieriete Onaodowan leave 'Station 19' as Dean Miller?
Since Onaodowan left his Dean Miller role on Station 19 in November 2021, he answered questions from various outlets about his departure. So, when a fan asked the same question again, he responded concisely.
"I am a peacock," Onaodowan wrote in the same Twitter thread. "I gotta fly."
However, his short response aligns with everything he has shared with journalists since then. According to Sonoma Birding, the peacock symbolizes regrowth and rejuvenation. Individuals who choose a peacock as their spirit animal believe they must work hard to "achieve the life of their dreams."
"Their head is full of progressive ideas that they want to put to good use," the birding website described those who identify with a peacock. "They also want to do something that would be remembered long after they're gone."
"It's been a pleasure being Dean," Onaodowan told TVLine after his departure in November. He thanked the producers and ABC. Then he added, "And most importantly, thanks to the fans for showing Dean so much love. "I hope he has inspired you to change your world for the better. Be the change!"
Station 19 showrunner Krista Vernoff added that Onaodowan was "craving new artistic horizons." He left his role as Dean Miller so he could spread his wings and fly.
Does Onaodowan have a 'dream role' in acting or theater?
In the same social media thread, a fan asked Onaodowan if he has a "dream role." The actor replied that it "hasn't been written yet." The star also explained that he wants to be recognized most for his "role as a human."
"How my actions as a man may inspire people to make change — That's what I care most about being recognized for," Onaodowan wrote.
The actor also indicated that he plans to head back to the theater.
"It will happen," Onaodowan wrote about returning to the theater. "The stage is my heart, my whetstone, my home."
Station 19 is available for streaming on Hulu and airs Thursdays at 8 p.m. EST on ABC. Viewers can catch Onaodowan in his upcoming role in Amazon Prime Video's Jack Ryan Season 4.
RELATED: 'Station 19' Cast Member Okieriete Onaodowan (Dean Miller) Joined a New TV Series Already