'Station 19' Season 4 Episode 15 Recap 'Say Her Name': What 'Grey's Anatomy' Fans Need to Know
The 'Station 19' Season 4 Episode 15 recap includes the devastating fire at Vic Hughes' parents restaurant and the aftermath of the tragedy and loss.
The Station 19 Season 4 Episode 15 recap, 'Say Her Name,' includes everything that happened to fans' beloved Grey's Anatomy characters. Ben Warren (Jason George) is a series regular on the firefighter spinoff, but some Grey's fans want the details on his life without watching Station 19. While the May 27 episode centers mostly on Vic Hughes (Doss Barrett), the other characters' storylines still continue. Andrew DeLuca's (Giacomo Gianniotti) sister, Carina DeLuca (Stefania Spampinato), heads off to Italy, but Maya Bishop (Danielle Savre) keeps tabs on her.
[Spoiler alert: This article contains spoilers from Station 19 Season 4 Episode 15.]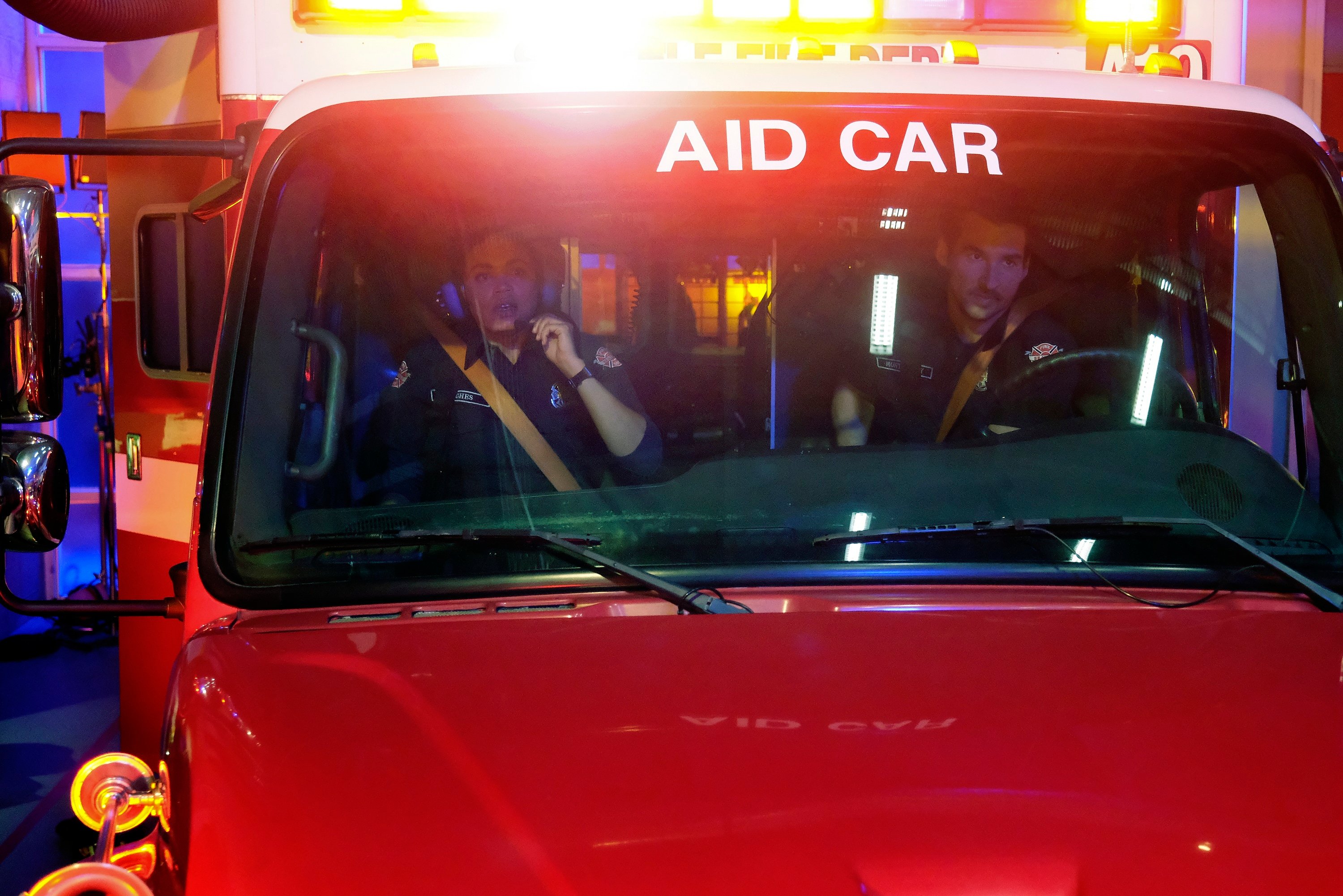 'Station 19' Season 4 Episode 15 recap: Breonna Taylor
When Station 19 Season 4 Episode 14 began, the firefighters watched protests for 26-year-old paramedic Breonna Taylor, killed in her home, in her bed. Police officer, Michael Dixon (Pat Healy) asked people to come together to support each other instead of taking to the streets. However, the firefighters don't believe he has Seattle's best interest at heart.
Vic Hughes broke down about Breonna Taylor to Travis Montgomery (Jay Hayden). She couldn't imagine a friend texting her that she arrived home safely and then finding out later that the fellow paramedic was shot in their home while sleeping.
'Station 19' Season 4 Episode 15 recap: Vic's Parents' Restaurant is on fire
Later on Station 19 Season 4 Episode 15, when the fire station received a call for 1869 Parkview, Vic and Travis immediately recognized the address as Vic's parents' restaurant, Kaminskis. There was a protest down the street and rioters started the fire. On the way there, Vic attempted to call her parents; however, no one answered. When she arrived on the scene, Chief Maya Bishop told her to stand down. However, Vic ran into the burning building to rescue her parents. Luckily, she pulled them out safely.
Meanwhile, two teens jumped out of the window from the back of the building and began throwing bricks at the firefighters asking "whose side are you on?"
Dixon arrived on the scene of the fire to give Dean Miller (Okieriete Onaodowan) a hard time. Meanwhile a reporter poked around trying to get information about how the fire began. The fire raged, but Station 19 managed to extinguish it. Vic's parents insisted on going back into the building after the fire was out.
Vic admitted she goes to sleep with a kitchen knife by her bedside since she heard about Breonna Taylor's death. She told her parents that she is sad and scared and doesn't know how her family doesn't talk about these things.
'Station 19' Season 4 Episode 15 recap: Vic's parents
Later in Station 19 Season 4 Episode 15, Vic's parents stepped up and stood up to the reporter who kept barging in all day for a comment.
"Our comment is to let it burn because justice needs to be served," Vic's mother told the reporter.
"Property does not equal life," her father added. Then Vic and her parents recited the names of numerous Black lives that were lost due to police brutality.
Later, Vic found a room in the restaurant that had all of her professional accomplishments. She had no idea that her family kept every newspaper clipping of everything she did.
Her mother told her that their family disowned her because she married a Black man. They refused to meet their granddaughter because she was Black. Vic asked why they didn't tell her about her extended family. Her mother taught her a Greek tradition of breaking plates to celebrate the dead and honor the pain of the living. So, they stopped cleaning up the restaurant and began breaking plates together.
Maya Bishop and Carina DeLuca
Later in Station 19 Season 4 Episode 15, Captain Maya Bishop told the team that Carina was on her way back to Italy, in the hot spot of the coronavirus (COVID-19). Carina will return in one month (hopefully) so they can get married.
What happened to Ben Warren?
When Station 19 Season 4 Episode 14 began on May 20, Ben finally had surgery on his testicle. In episode 13, viewers found out that he had a mass in his testicle, which might be cancer. He did not want to have surgery, but his near-death experience changed his mind.
In Station 19 Season 4 Episode 15, Ben Warren got his test results back from his cancer scare and everything was clear. He does not have testicular cancer. According to IMDb, June 3, 2021, is the Station 19 Season Finale, "Forever and Amen."