'Station 19' Season 4: Krista Vernoff's Update Will Make You Breathe a Sigh of Relief
When Grey's Anatomy showrunner Krista Vernoff took the reins of Station 19, Shondaland fans weren't sure what to expect. When Vernoff jumped on the flagship series, she wanted to make the show more like a romantic comedy. But she went the opposite direction with the firefighter spinoff, as the third season was marked with death. Now, will Station 19 Season 4 meet the same fate? Here's what the showrunner had to say.
'Station 19' Season 3 featured three deaths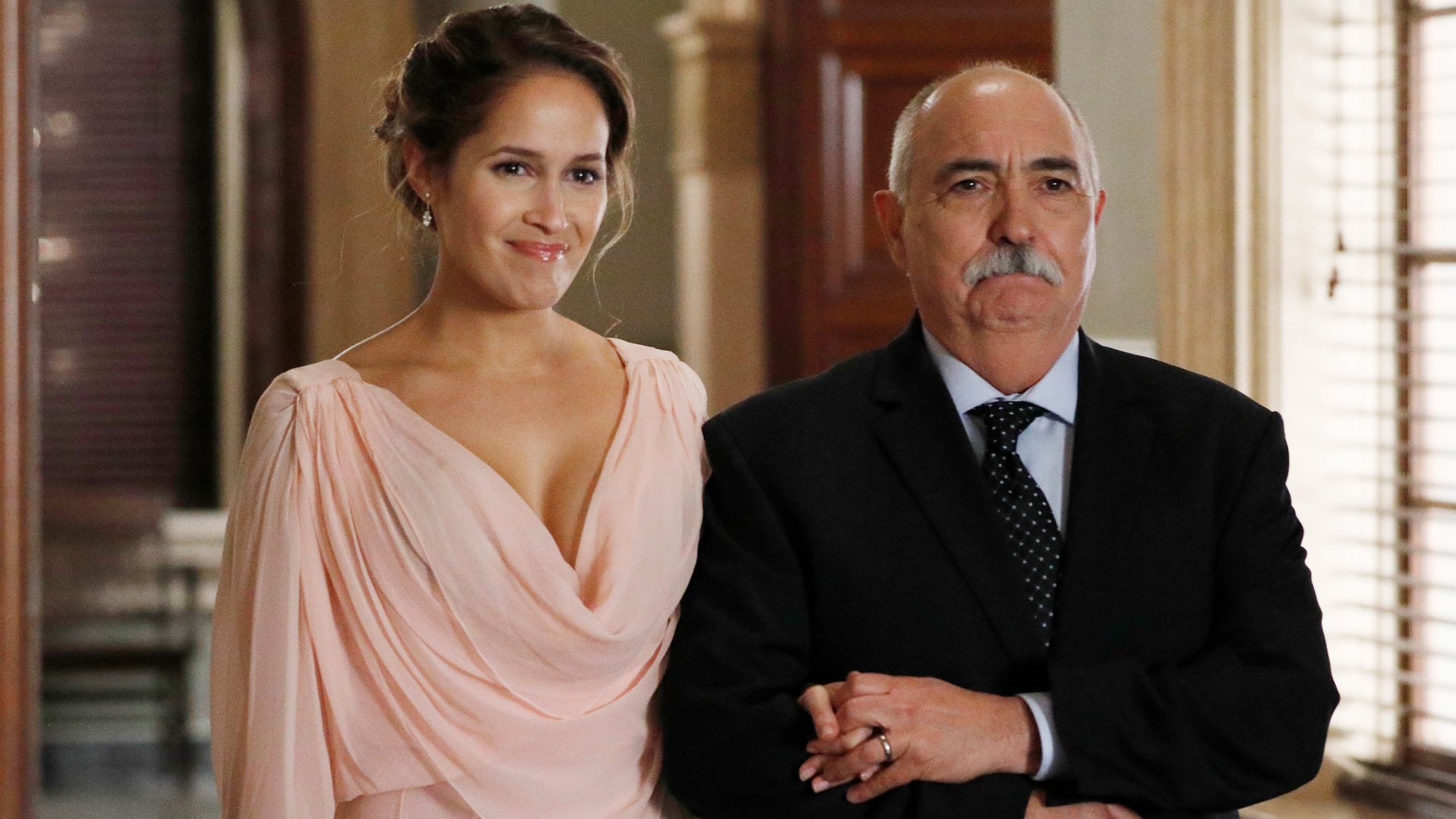 REALTED: 'Grey's Anatomy': Krista Vernoff Confirms Andrew DeLuca's Diagnosis on 'Station 19'
Station 19 Season 3 bid farewell to Rigo Vasquez (Rigo Sanchez), Ryan Tanner (Alberto Frezza), and Captain Pruitt Herrera (Miguel Sandoval). All the deaths throughout the season broke hearts across the nation. But when speaking with Entertainment Weekly about Ryan's death, Vernoff explained she wanted to push Andy Herrera's (Jaina Lee Ortiz) character forward. 
"Watching the first two seasons of the show, I had a strong impulse to put Andy through some darkness and see how she came out the other side," Vernoff said at the time. "I felt like I had seen the bright and shiny side of her and I was interested in exploring her dark and twisty side."
Meanwhile, Ortiz hinted Pruitt's death will do the same, particularly with the reveal about Andy's very-much-alive mother. 
"The story of Pruitt has not ended, there are still so many questions left unanswered," Ortiz told Entertainment Weekly in May. "We kind of have an idea of the kind of person he was and his legacy, but there are so many hidden secrets that we're finding now."
She later added, "If everyone thinks Andy's already been to hell and back they ain't seen nothing yet. After seeing her mom alive, it may be time for her to check into Grey Sloan Memorial Hospital."
Krista Vernoff reveals what fans can expect from 'Station 19' Season 4
In an interview with TVLine, Vernoff opened up about Station 19 Season 4 and confirmed the show will cover the coronavirus (COVID-19) pandemic. But even so, the showrunner suggested the new season will be "lighter" than the last. 
"There was some real darkness last season — so much death," Vernoff told the publication. "This season, the team pulls together and finds a lot of joy despite the heaviness of the world."
Meanwhile, Vernoff still has high hopes for Andy and her new husband, Robert Sullivan (Boris Kodjoe), despite the couple's challenges throughout the third cycle.
"They've both been through a hell of a lot," she said. "But I'm rooting for them."
When will the  'Station 19' Season 4 premiere be released on ABC?
While it's a relief Station 19 Season 4 will deliver some much-needed joy, fans will just have to wait and see what the writers have planned. But luckily, it seems we won't have to wait too long. 
In September 2020, ABC announced the Station 19 Season 4 premiere will be released on Thursday, Nov. 12, at 8 p.m. ET. The season debut will also be part of a crossover event with the two-hour Grey's Anatomy Season 17 premiere. So prepare yourselves, Station 19 fans. It's going to be a long night.
Check out Showbiz Cheat Sheet on Facebook!