'Station 19' Season 5: 1 Cast Member Who Left in 2021 and 2 We Expect to See More of in 2022
'Station 19' Season 5 brought the death of Dean Miller, but viewers can expect to see more of 1 cast member and a new guest star to join the series.
ABC's Station 19 Season 5 returns in February 2022, and fans can't wait to see what's in store for the cast members moving forward. In 2021, one notable Station 19 cast member left the show entirely. Plus, one cast member has a much more significant role moving forward, and a new guest joins Station 19 Season 5 when the series returns.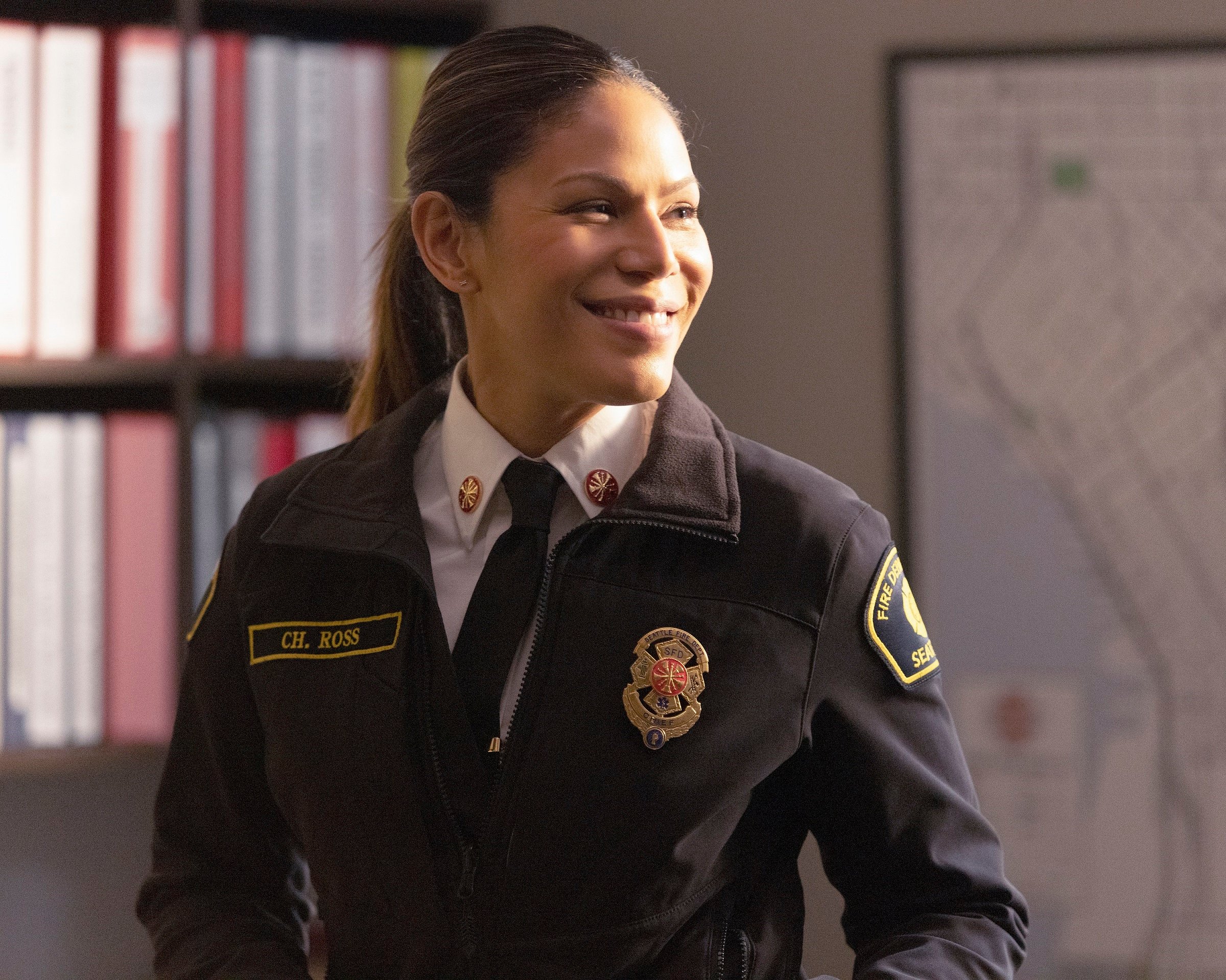 'Station 19' saw a major cast change in 2021: Okieriete Onaodowan's Dean Miller left the series
Sadly, Dean Miller died in Station 19 Season 5 Episode, "Things We Lost in the Fire." In the last few minutes of the episode, Station 23 Captain Pat Aquino (Alain Uy), Dean Miller, and Captain Beckett (Josh Randall) attempted to evacuate houses surrounding an explosion. However, Captain Aquino opened the door of a house with gas built up inside, throwing him and Dean into the air. The Station 23 Captain survived the blast, but Dean did not. Although Ben Warren (Jason George) and Jack Gibson (Grey Damon) provided CPR for 33 minutes on the way to Grey Sloan Memorial Hospital, Dean did not survive.
Although viewers worried that Vic Hughes (Barrett Doss) died during episode 5, Dean saved her life the same day he died. She was struck by a severed electrical wire while spraying water from a fire ladder. Dean saw the situation and ran to her rescue to perform CPR. Dean left the series because Station 19 cast member Okieriete Onaodowan wanted to pursue different creative avenues. His upcoming TV role is in Amazon Prime Video's Jack Ryan Season 4.
'Station 19' has a new fire chief in season 5
When Station 19 Season 5 Episode 9 returns in 2022, the series has a new cast member. Captain Beckett (Josh Randall) introduces the new fire chief in the preview for the next episode — Chief Natasha Ross. Merle Dandridge portrays the new chief. Viewers might recognize her from the Apple TV+ series Truth Be Told or the HBO Max series featuring Kaley Cuoco, The Flight Attendant. 
The addition of Chief Ross is an exciting one for Station 19 since the former Chief McAllister (Larry Poindexter) stripped Maya Bishop (Danielle Savre) of her role as captain of the station. The move came after Maya defied the chief's orders to wait for an AID car for a young boy. She saved the child's life in the Station 19 Season 4 finale; however, the chief felt that the violation of his authority warranted her removal as captain. Will the new chief give Maya her position back? 
The new cast addition might mean another bump in the road for Sullivan and Andy Herrera (Jaina Lee Ortiz) in Station 19. In the preview, fans find out that Chief Ross has a history with Sullivan, and it looks like Andy is not fond of her. However, viewers must wait and see what happens when Station 19 Season 5 Episode 9 returns.
Carlos Miranda was promoted in 2021 — and we expect to see more of him as Theo Ruiz
With the Station 19 cast changes in 2021, we expect to see a lot more of Theo Ruiz, played by Carlos Miranda, in 2022. Production promoted Miranda to a series regular in 2021, and the actor couldn't be more excited.
"I came in on a high to have a job," Miranda told Shondaland regarding his promotion. "It was a pandemic, and I was just happy to have a job. So, the thrill that I got when my manager told me that they wanted to extend an offer to have me as a regular, I was at a loss for words. It's a dream come true for an actor. I worked so hard to get here."
Although Miranda only joined the Station 19 cast in season 4, Travis Montgomery (Jay Hayden) mentioned Theo Ruiz throughout the first three seasons. Theo completed the fire academy with Travis and his husband, Michael Williams (Jonathan Bennett). However, Michael's death resulted from a mistake Theo made during a fire call. Luckily, everyone seems to have moved past the hard feelings.  
"I hope he continues to grow as a person," Miranda told the outlet about his character. "Hopefully, he becomes captain again and can build that confidence needed to carry that title, and he can earn that respect from his fellow colleagues to trust in him in that position again. And I hope it works out with him and Vic."
Station 19 Season 5 returns on ABC on Feb. 24, 2022, at 8 p.m. EST.