'Station 19' Season 5: Why Did Dean Miller Leave the Series? Was it Okieriete Onaodowan's Choice?
Why did actor Okieriete Onaodowan choose to leave his role as Dean Miller on 'Station 19'? Find out if it was his decision or Krista Vernoff that killed off the beloved firefighter.
ABC's Station 19 shocked fans with the news that Dean Miller is leaving the series, but many viewers want to know why. Okieriete "Oak" Onaodowan's character, Dean, died tragically in Station 19 Season 5 Episode 5. Did showrunner Krista Vernoff write Oak out of the series, or was it the actor's choice to leave?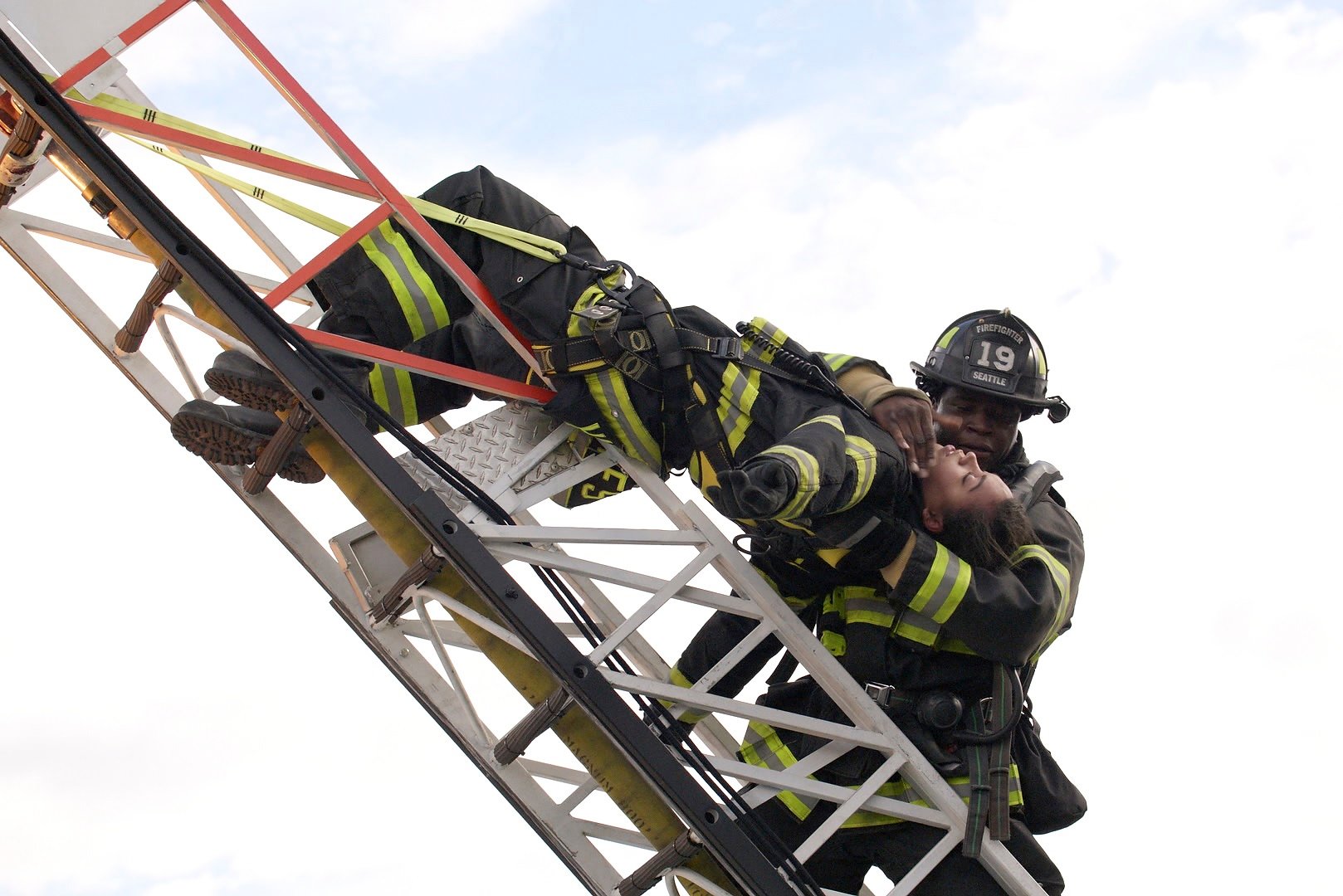 How did Dean Miller die in 'Station 19'?
During Station 19 Season 5 Episode 5, "Things We Lost in the Fire," the firefighters feel the station shake from an explosion. While at the blast scene from a ruptured gas line, Dean saves Vic Hughes's (Barrett Doss) life. A severed electrical line shocked her, but Dean climbed up the fire ladder and performed life-saving CPR. After making sure Vic is safe, Dean heads back to the scene of the explosion. 
Dean, Captain Pat Aquino (Alain Uy), and Captain Beckett attempted to evacuate the neighboring houses. However, Dean realizes that one house might have gas building up inside. He notifies Beckett, but before they can do anything, Captain Aquino opens the door to the house. The explosion throws Aquino into the air. Aquino is alive but has something stuck through his body. The other firefighters find Dean Miller unconscious. Ben Warren (Jason George) and Jack Gibson (Grey Damon) provide CPR for 33 minutes, and then the episode ends.
When Ben and Jack arrive at Grey Sloan Memorial Hospital in the Grey's Anatomy portion of the crossover event, Dean is dead. He's not returning to Station 19. Why did Dean Miller leave the series?
Why did Dean Miller leave 'Station 19'?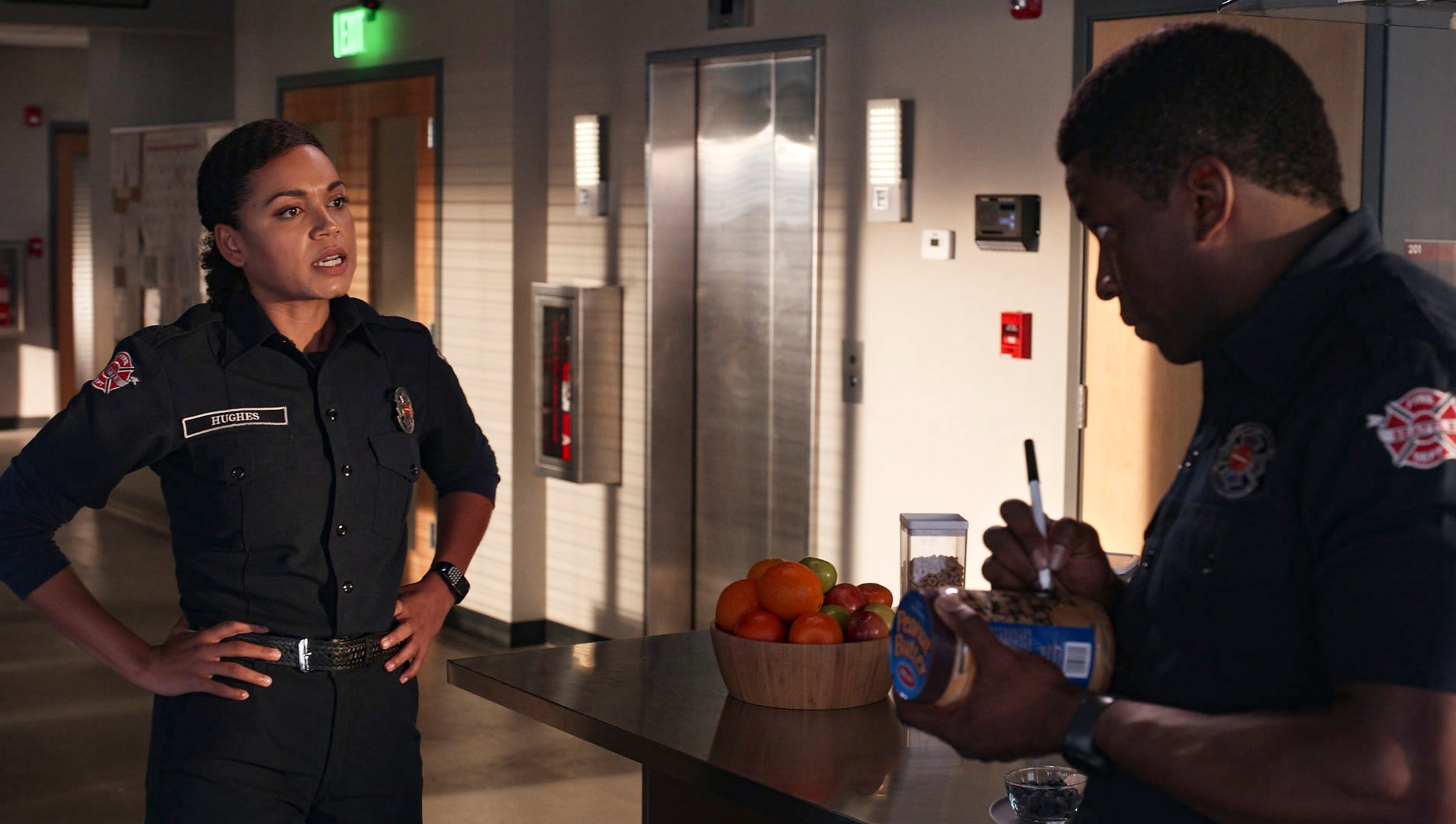 In a recent interview, Onaodowan and Vernoff revealed why Dean Miller leaves Station 19 in season 5. From the words of the showrunner, Oak chose to leave the series.
"It's been a pleasure being Dean," Onaodowan told TV Line. "I have Shonda Rhimes, Stacy McKee, Krista Vernoff, Paris Barclay, and ABC to thank for allowing me to bring him to life. I am grateful I got to work with the most loving, kind, and dedicated crew in network TV."
He thanked his fans, and then Vernoff gave insight into why Oak left Station 19.
"I am heartbroken by the loss of Dean Miller and that I no longer get to write for Oak," Vernoff told the outlet. "Oak has an expansive spirit and was ready for and craving new artistic horizons — and I truly can't wait to see what he does next. It will be powerful, it will be deep, and it will be courageous because Oak is all of those things."
What is Okieriete Onaodowan doing next after 'Station 19'?
As Vernoff explained, Oak plans to move into new "artistic horizons." The first thing that he announced to fans on Nov. 11 was a job directing a play about white supremacy.
"I'm directing The Very Best People this Sat," Oak tweeted to fans. "A new work by playwright/actor John Lavelle. @IAMATheatre!! Check the link below. Hey, #LA Come see a live theater reading about white supremacists, directed by me!!! #UhOh You can Tik Tok about it!!!"
Although Dean Miller is leaving Station 19, Okieriete Onaodowan plans to continue to speak up about change. Station 19 Season 5 airs Thursdays at 8 p.m. EST on ABC.