'Station 19' Season 5 Episode 11, 'The Little Things You Do Together' Recap
ABC's Station 19 Season 5 Episode 11, "The Little Things You Do Together' is full of action and heartache. Theo Ruiz (Carlos Miranda) shows up for Vic Hughes (Barrett Doss) while she terminates her pregnancy. Meanwhile, Richard Webber (James Pickens, Jr.) makes a guest appearance to advise Robert Sullivan (Boris Kodjoe). The firefighters also provide help to a man who sets himself on fire. 
[Spoiler alert: This article contains spoilers from Station 19 Season 5 Episode 11 'The Little Things We Do Together.']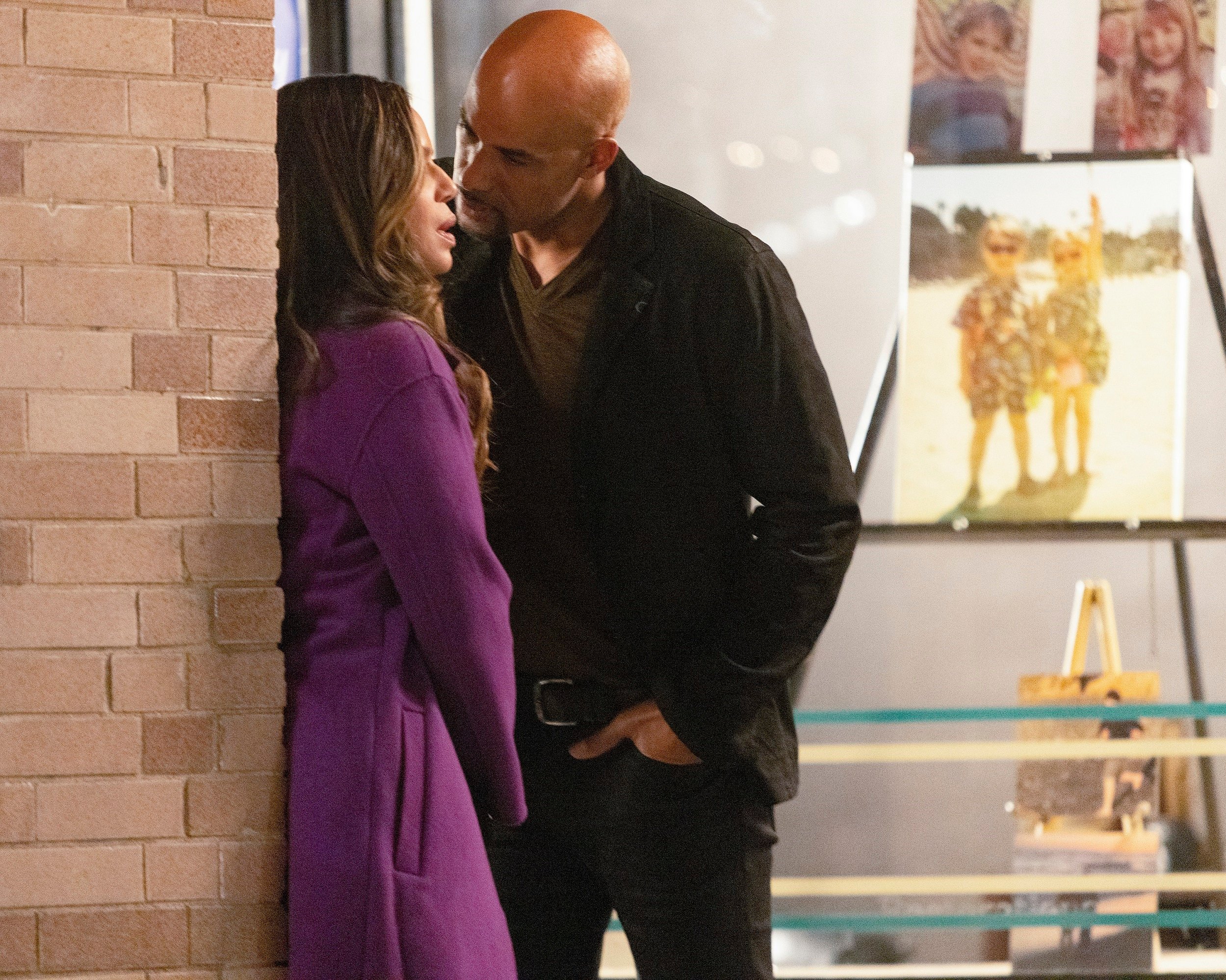 'Station 19' Season 5 Episode 11: Theo Ruiz supports Vic Hughes with her abortion
In Station 19 Season 5 Episode 10, Vic decided she could not wait until her sixth week of pregnancy for a surgical abortion. Instead, she tells Carina DeLuca (Stefania Spampinato) that she's ready for the abortion pill. Travis Montgomery (Jay Hayden) offers to join her at the appointment, but Vic insists she and Theo should go through it together. When Vic tells Theo to go, he stays and insists that she be herself around him.
Theo tells Vic that she's pushed him away and hasn't asked his feelings at all. He admits that he's sad but remembers his mom having an abortion shortly after his father died. Theo tells Vic that his aunts stopped talking to his mother afterward rather than supporting her. As they walk, Vic doubles over in pain, so Theo helps her home. Vic has been miserable since the writers killed off Dean Miller (Okieriete Onaodowan). It's a breath of fresh air to see Theo taking care of her and that she's finally letting him back in.
RELATED: 'Station 19' Cast Member Okieriete Onaodowan (Dean Miller) Joined a New TV Series Already
Fire Chief Natasha Ross and Robert Sullivan go on a date
Merle Dandridge returns to the Station 19 cast as the new fire chief, Natasha Ross. Robert Sullivan and the new fire captain go out on a date together. Viewers find one tiny detail about Natasha and Sullivan — they dated while deployed overseas. As Sullivan goes in for a kiss, Captain Beckett (Josh Randall) walks up on them. Later at work, Sullivan teases Beckett about getting caught drinking while at work. Beckett throws the sentiment back, suggesting that Natasha gave Robert a promotion in exchange for sexual favors. 
Later, Robert asks Richard Webber for advice about Beckett's possible alcoholism. Webber tells Sullivan to help Beckett overcome his alcoholism rather than report him.
'Station 19' Season 5 Episode 11: Carina and Maya
Carina and Maya Bishop (Danielle Savre) discuss who the sperm donor might be for their baby. Maya seems a little upset that she's not carrying the baby or donating the egg. However, Maya insists she's fine. Later, she complains to Andy Herrera (Jaina Lee Ortiz) and Travis about choosing the donor sperm. She's worried that the baby will be all Carina with no Maya. Later, she finally tells Carina how she's feeling. They decide to go with a sperm donor they know, rather than buying from a sperm bank.
'Station 19': Danielle Savre Teases 2 Bumps in the Road for Maya Bishop and Carina DeLuca in Season 5 (Exclusive)
Travis confronts Ben Warren (Jason George) about yelling and banging things. Later, Warren apologizes to his team for thrashing and taking his emotions out on them. Travis insists that therapy works.
Travis and Andy respond to a man in crisis
When Travis finds Harry, the troubled man dumps a pile of gasoline on himself. While Travis talks to the man, he finds out his wife wants a divorce. The woman told Harry out of nowhere, and he feels like his entire life has been a lie. To show Harry that he understands, Travis admits that he's falling out of love with Emmett (Lachlan Buchanan), right in front of Emmett. Although it was a reasonable effort, Harry drops the lighter at his feet, and flames erupt. Luckily, the engine and firefighters were ready and immediately extinguished the fire.
According to IMDb, Station 19 airs Thursdays at 8 p.m. EST on ABC, before Grey's Anatomy.
RELATED: 'Station 19′: Okieriete' Oak' Onaodowan Shared a Hate Message From Fans After Death of Dean Miller