'Station 19' Season 5 Episode 14 Promo Trailer Previews A Difficult Goodbye
ABC's Station 19 Season 5 focused on Station 23 almost as equally as 19, however, that's all about to change from the looks of the episode 14 promo trailer. There's a challenging goodbye when the new episode returns. The Station 19 Season 5 Episode 14 preview teased new chapters for Andy Herrera (Jaina Lee Ortiz), Theo Ruiz (Carlos Miranda), and Deja Duval (Natasha Ward). Meanwhile, Captain Sean Beckett's (Josh Randall) job is on the line after a tip from Robert Sullivan (Boris Kodjoe). Additionally, is Ben Warren (Jason George) leaving Station 19? Here's our breakdown of the promo trailer.
[Warning: This article contains spoilers about Station 19 Season 5 Episode 14, "Alone in the Dark."]
'Station 19' Season 5 Episode 14 preview shows a farewell to Station 23
RELATED: 'Station 19' Cast Member Okieriete Onaodowan (Dean Miller) Joined a New TV Series Already
The Station 19 Season 5 Episode 14 preview opens with the firefighters of Station 23 bidding farewell to their house. Fire Chief Natasha Ross (Merle Dandridge) announced the station's closing due to budget cuts in season 5 episode 13. There's no need for two stations so close together, so Andy, Theo, Deja, Maddox (Shane Hartline), and the other firefighters await reassignments to other stations in the Seattle area.
"I'm doing everything I can to make sure that you land back at 19," Ross tells Herrera in the episode 14 preview for "Alone in the Dark."
Vic Hughes (Doss Barrett) and Theo's love story does not come into play in the preview. However, in the March 24 episode, Vic admitted she wouldn't mind Theo joining Station 19. Viewers will have to wait until the next Station 19 episode on March 31 to find out who moves to 19.
Fire Chief Ross confronts Captain Beckett in the 'Station 19' Season 5 Episode 14 trailer
As the Station 19 Season 5 Episode 14 trailer continues, Fire Chief Natasha Ross confronts Captain Sean Beckett about his drinking. Sullivan noticed Beckett hiding alcohol at work and confided in Richard Webber (James Pickett, Jr.) in season 5 episode 11. The Grey's Anatomy surgeon suggested that Sullivan try to help his co-worker get help rather than report him. However, in the March 13 episode, Beckett read a map upside down and nearly hurt his team and the rescue mission.
"I recently had an anonymous tip that you have been drinking on the job," Ross informs Beckett in the trailer. 
While Chief Ross talks to Beckett about the problem, Sullivan walks by. Beckett shoots Sullivan a dirty look, knowing he reported the captain. In the next scene, Beckett addresses his team at the scene of a car fire. Viewers worry that his behavior might cost someone their life. In the last few moments, Sullivan is the one giving orders. Does Beckett step down as captain?
Ben Warren does not appear in the 'Station 19' Season 5 Episode 14 promo
Is Ben Warren leaving Station 19? After watching Station 19 Season 5 Episode 13, viewers want to know more about Ben's future; however, he's not featured in the promo. In episode 13, Pru's grandparents gave Ben and Miranda Bailey (Chandra Wilson) custody of Pru. However, their one request is that he quit his job as a firefighter. He's switched careers several times before, so there's no reason why he won't do it again. Does that mean he could leave Station 19? Probably not. Warren is a main character on the firefighter spinoff, and his presence provides a solid reason for Miranda and Richard to stop by Station 19.
Andy Herrera meets a new love interest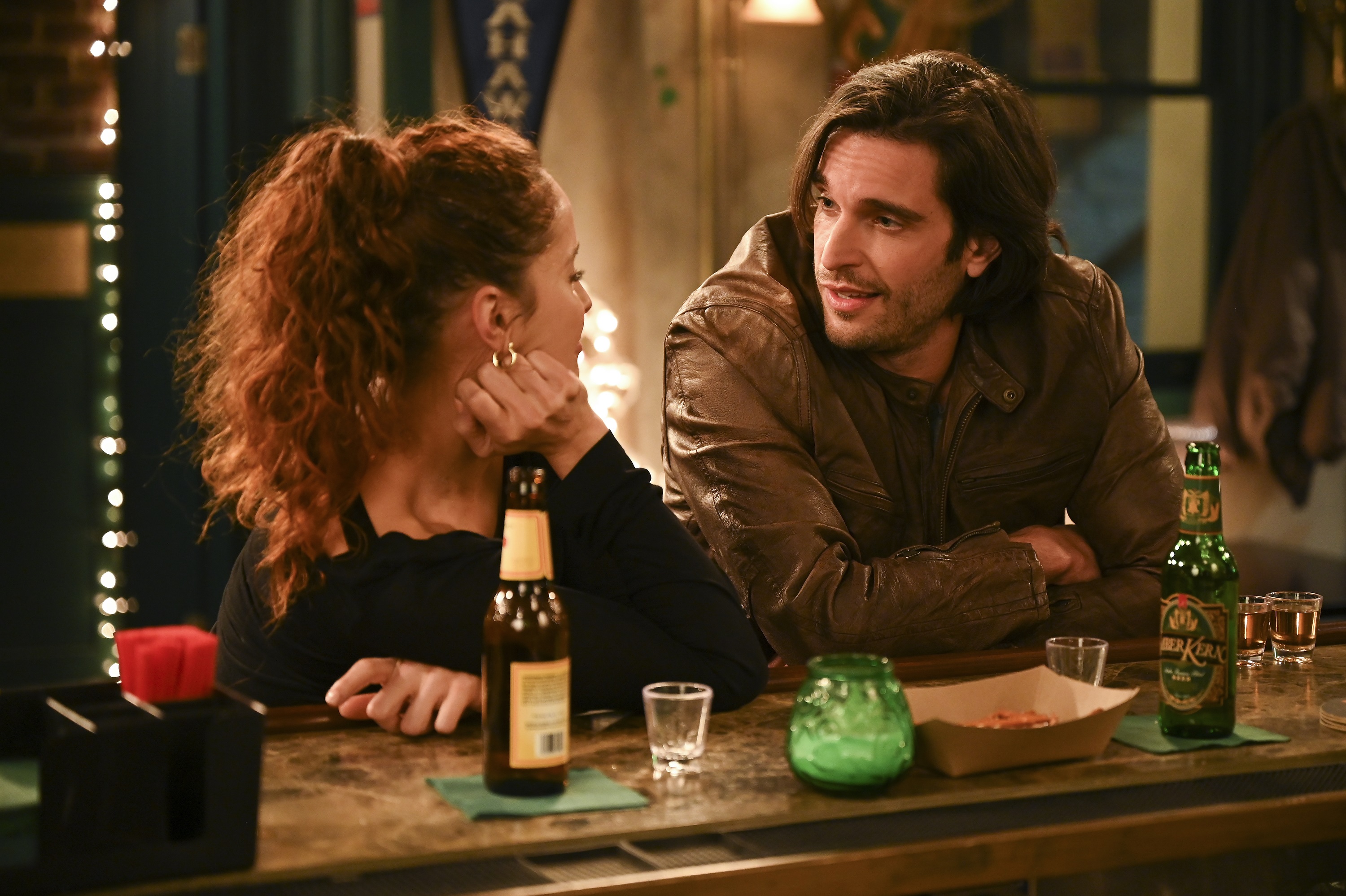 Although the Station 19 Season 5 Episode 14 preview does not give a glimpse of the new firefighter that Andy meets, the press photos and synopsis provide some insight.
"The crew at Station 23 faces a difficult goodbye," the ABC press release reads. "Meanwhile, Andy meets a charming firefighter, and Emmett invites Travis to have dinner with his parents."
In the photos for the next episode of Station 19, Andy sits at a bar with a new firefighter (Daniel Di Tomasso). Their body language indicates that the pair hit it off. Find out what happens when Station 19 returns with the next new episode on March 31, 2022.
Station 19 airs on Thursday nights at 8 p.m. EST on ABC.