'Station 19' Season 5 Winter Finale Promo Teases Another Death in Episode 8 — Who Flatlines?
'Station 19' Season 5 Episode 8, All I Want for Christmas Is You' has a worrisome promo for the winter finale, where someone might die again.
After the shocking death of Dean Miller (Okieriete "Oak" Onaodowan) in Station 19 Season 5, it's surprising to see the latest promo tease another death. However, both the trailer and Lachlan Buchanon tease a flatline in the next episode of the Grey's Anatomy spinoff. When the Station 19 Season 5 winter finale airs on ABC, here's what to expect.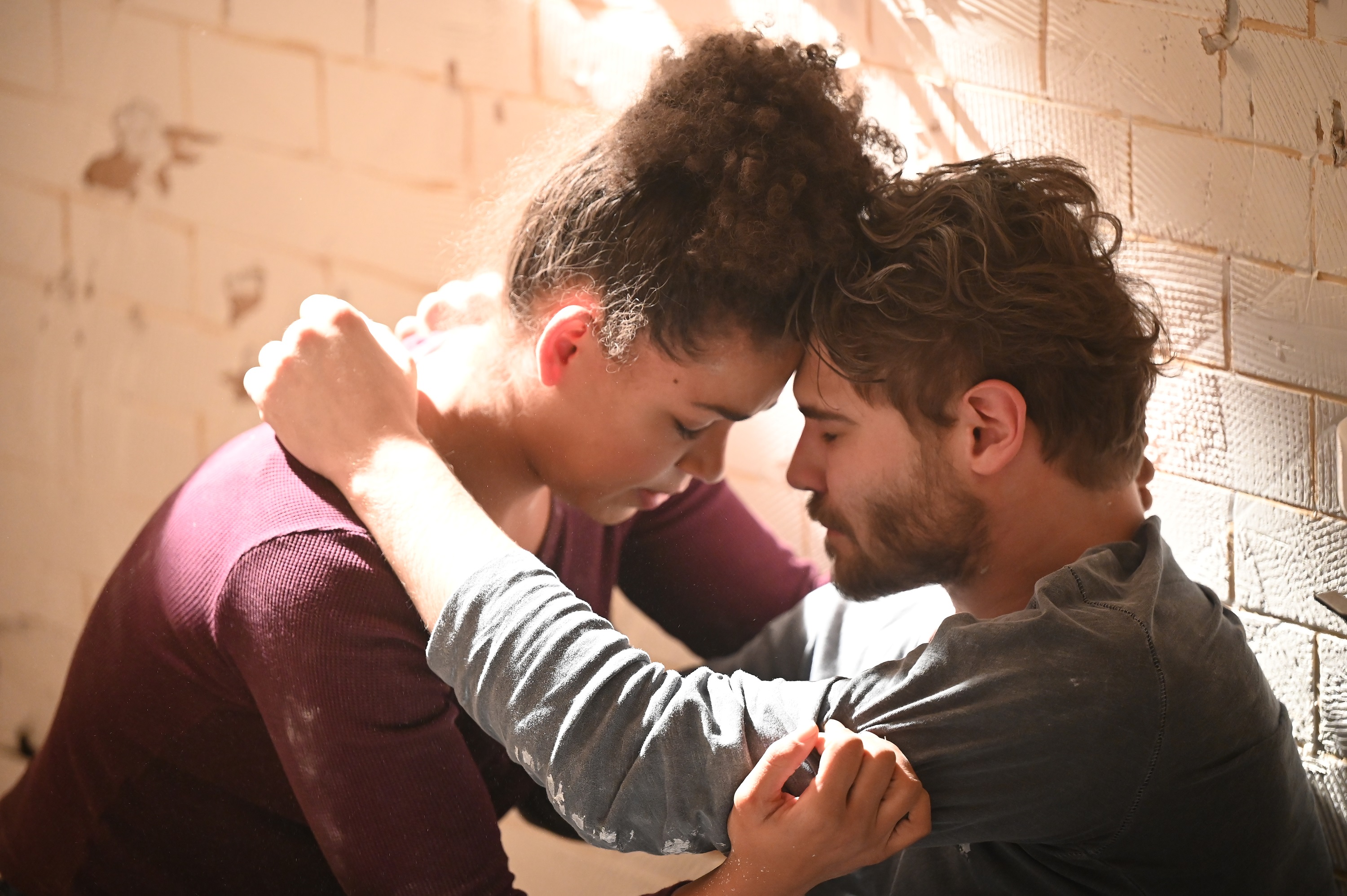 When is the next 'Station 19' episode?
ABC's Station 19 Season 5 returns for the winter finale, episode 8, "All I Want for Christmas is You," on Dec. 16, 2021. However, after the dramatic events, the show takes a break until 2022. 
In the Dec. 9 episode of Station 19, "A House is Not a Home," Miranda Bailey (Chandra Wilson) and Ben Warren (Jason George) tried to get custody of Dean's daughter, Pruitt Arike Miller. Dean's parents, Ifeya (Barbara Eve Harris) and Bill Miller (Jeffrey D. Sams), wanted nothing to do with Miranda and Ben until Pru cried for them at bedtime one night. However, they did kick Jack Gibson (Grey Damon) out of Dean's home. So, he needs a place to live.
Meanwhile, Carina DeLuca (Stefania Spampinato) and Maya Bishop (Danielle Savre) decided to have a baby. Carina will carry the baby and use her egg. Andy Herrera (Jaina Lee Ortiz) and Robert Sullivan (Boris Kodjoe) don't seem closer to reconciling. Plus, Jack and Vic (Barrett Doss) randomly kissed in the last few minutes of the episode.
The 'Station 19' Season 5 winter finale (episode 8) teases another death
The opening scene of the Station 19 Season 5 Episode 8 winter finale looks like a happy holiday scene. Carina and Maya flirt in the kitchen while Andy smiles in another location. However, when the firefighters head to an emergency, 
"If we move that car even an inch, he will die on the spot," Warren says in the promo. "I am not letting a man die a week before Christmas."
In the last few seconds, Vic looks like she's having a breakdown as viewers hear the sound of someone flatlining. The synopsis from the ABC press release doesn't give fans many more details about who dies.
"It's the most wonderful time of the year, and the firefighters have their hands full responding to a number of crises throughout Seattle," the press release reads. "Putting aside their differences and personal drama, they come together to try and achieve a Christmas miracle."
It sounds like the miracle might be saving the person pinned between two cars. However, something else might be going on when the Station 19 Season 5 winter finale airs.
Lachlan Buchanan returns to 'Station 19' as Emmett for the winter finale
Emmett Dixon makes another appearance on Station 19 with Jack and Vic in the AID car. The situation didn't seem like anything out of the ordinary until Buchanan tweeted something worrisome.
"Happy Sunday," Buchanan tweeted. "Stuff happens this week on #Station19 Dramatic stuff. Christmas stuff."
He's positioned so that viewers can get a full view of the inside of the AID car. However, he also has a defibrillator next to him with an evident flat line. The winter finale is bound to end on a cliffhanger, so there's a possibility that someone else at Station 19 is in danger on Dec. 16.
According to IMDb, Station 19 airs Thursdays at 8 p.m. EST on ABC, before Grey's Anatomy.