Is 'Station 19' Worth Watching Just to See More of 1 Fan-Favorite 'Grey's Anatomy' Couple?
Grey's Anatomy is one of the most popular medical dramas on television and has been a force to be reckoned with in the entertainment space since 2005.
The show has become noteworthy for the way that it blends intense medical scenes and storylines with tales of romance and high emotion, and over the years, it has spawned many couples that have become infamous in pop culture.
One of the most popular couples to have been introduced on Grey's Anatomy is the team of Miranda Bailey and Ben Warren — a couple that now commands the screen in Grey's Anatomy's newest spinoff, Station 19. 
Ben and Bailey are a fan-favorite couple on 'Grey's Anatomy'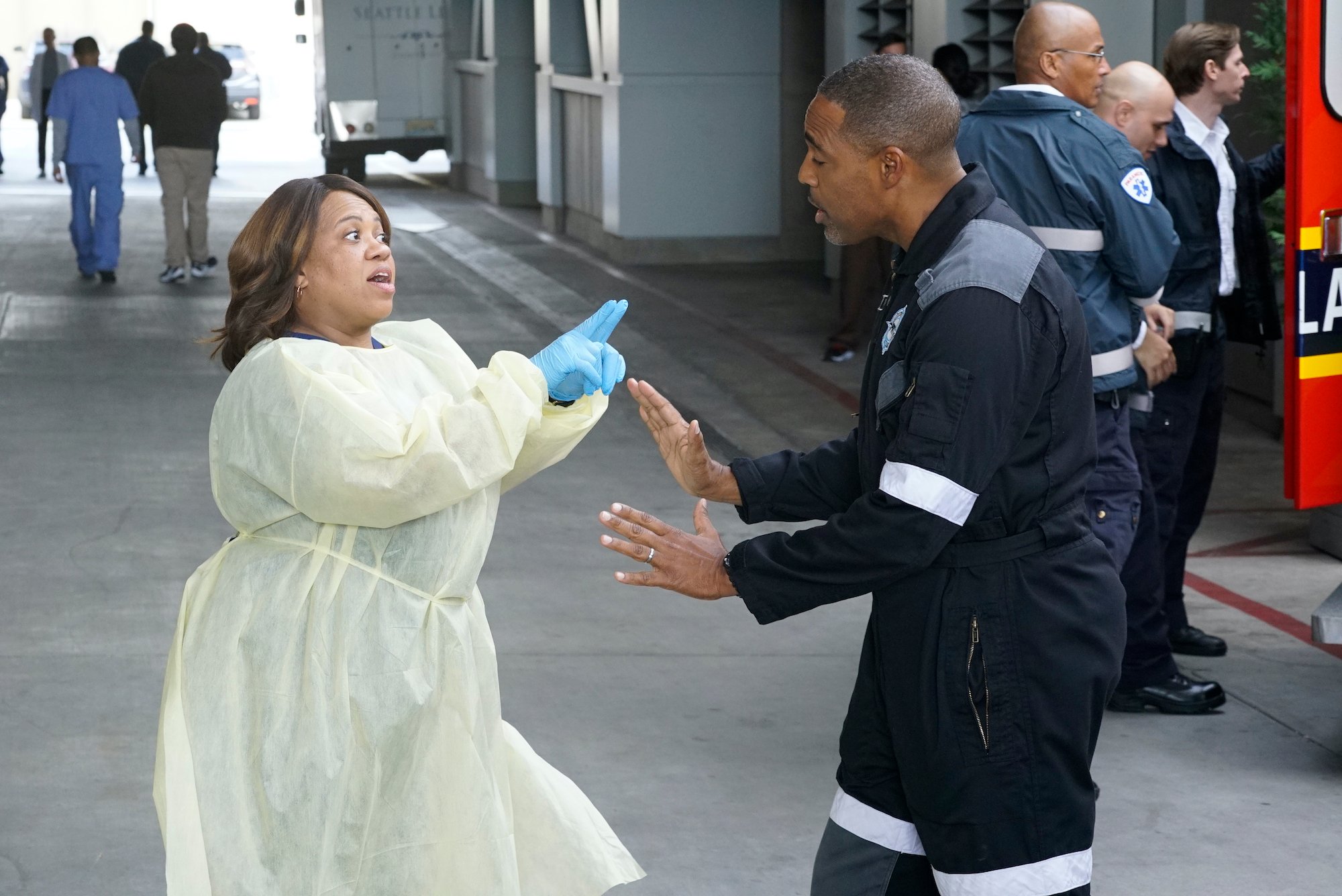 Ben and Bailey's love story began in season six of Grey's Anatomy when the two worked together on a complicated surgery that saw the patient waking up on the operating table. In the moments that followed, Bailey took Ben to task, even though as it turned out, the issue wasn't really his fault – rather, the patient had a medical condition that caused her to metabolize the anesthesia extremely quickly. 
Over the years that followed, Ben and Bailey forged a relationship that was tested by many trials and tribulations. Although they broke up in season seven, they were able to re-establish a connection in the eighth season, and in season nine, they tied the knot.
Through serious health issues and professional setbacks, Ben and Bailey have always been able to come through for each other, helping their marriage to flourish over time. 
What is 'Station 19' about?
Grey's Anatomy eventually became so popular that it spawned several spinoff shows — including Station 19, a spinoff that debuted on television in 2017. While the show features a number of new faces, it also includes some Grey's fan-favorites as well, including Ben Warren, and his wife, Miranda Bailey. Station 19 is set in Seattle and follows the exploits of the men and women who work at Seattle Fire Station 19.
Fortunately for fans of Grey's Anatomy, there is a lot to enjoy in Station 19. Recently, some fans took to Reddit to discuss one big reason why fans of Ben and Bailey's relationship should definitely consider tuning in to Station 19. 
Should 'Grey's Anatomy' fans tune in to 'Station 19'?
In a recent Reddit thread, fans discussed Ben and Bailey's marriage, and why people should watch Station 19. "Ben!! Such a sweet guy :) he makes me smile every time I see him onscreen!" one fan raved. In response, one Reddit user commented to"check out Station 19- he plays a big role. More Ben Warren in your life.. and Bailey features in it a lot. Shows more to their relationship which is great."
Another fan gave props to Ben and Bailey's healthy relationship, writing "Ben is my absolute favorite spouse in greys. And is amazing husband to Bailey, she's a lucky lady." More fans discussed the way that Grey's Anatomy has changed over the years, doing away with many of the more "character-driven" scenes involving multiple cast members chatting it up in an elevator.
Still, for those who want to get back to the basic structure of what made Grey's Anatomy so popular, Station 19 is an excellent option — and one that will give them valuable insight into Ben and Bailey's marriage. Stay tuned to Showbiz Cheat Sheet for all the latest entertainment news!