'The Vampire Diaries': Stefan and Caroline's Wedding Had a Special Hidden Meaning
The Vampire Diaries took its time building Stefan Salvatore and Caroline Forbes' relationship. It took six seasons for the unlikely pair to have their first kiss, and the writers spent a lot of time building their strong friendship before that. It all led up to Stefan and Caroline's wedding in the show's penultimate episode. And there was a special hidden meaning behind their wedding date that proves their relationship was endgame all along.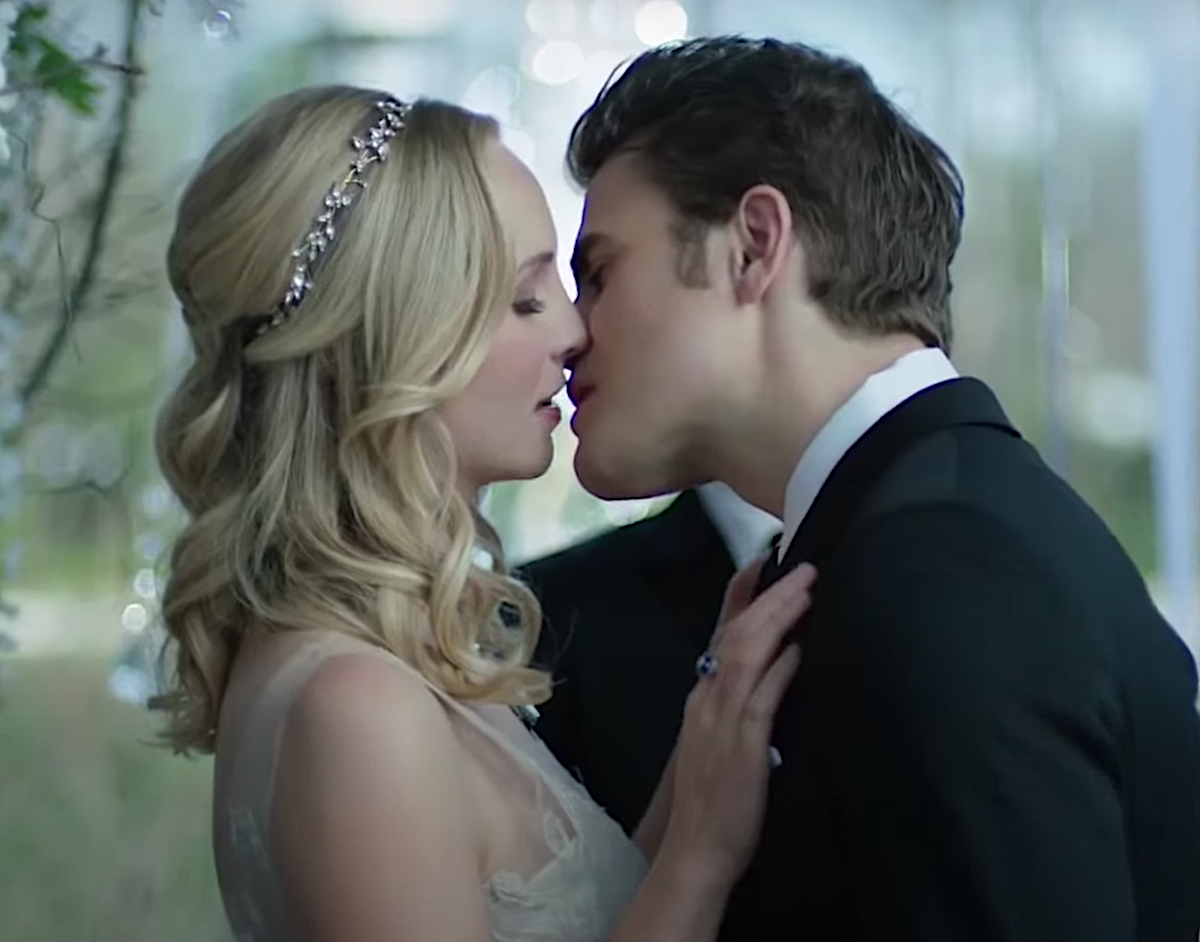 How did Stefan fall in love with Caroline?
Caroline was the first to catch feelings. And we're not talking about her high school crush on him in season 1 (although, more on that later). After being each other's support system for multiple seasons, it was through helping Stefan try to win Elena back that she realized she had feelings for him.
After the death of Bonnie and Damon (don't worry, they came back), Caroline and Stefan spent some months apart. When they reunite, Stefan learns of Caroline's feelings. When her mother, Liz Forbes, is diagnosed with cancer, Stefan helps her through it. In season 6, they kiss for the first time, but neither of them really knows what to do about it.
After Liz died, Stefan realized how deep his feelings were. But she had turned off her humanity switch in her grief, making Stefan have to try and get her out of it. He eventually succeeds, but they both wound up having their humanity turned off when they had sex for the first time.
Do Stefan and Caroline end up together?
After lots of time apart and new relationships, they realize they want to be together and Stefan eventually proposes. And finally, in season 8 of The Vampire Diaries, Steroline gets married.
"Caroline, you've been my friend, my conscious, my sounding board, my sunlight when all I saw was darkness," the now human Stefan says in his vows. "You saved me from despair. You told me once that I would fall in love without even realizing it and that's what happened. Day by day, bit by bit, year by year, with you." As Caroline says in hers:
"I remember saying to you, we were dancing at my prom. Funny all the things we remember as all the years go by. I remember how you told me when I was ready for you, you would be ready for me. I'm ready now. I think a part of me has been ready for this day since the moment I first saw you. The new mystery guy, in the hallway at school. I will always remember this moment. One hundred years from now. I will remember this moment. For the both of us."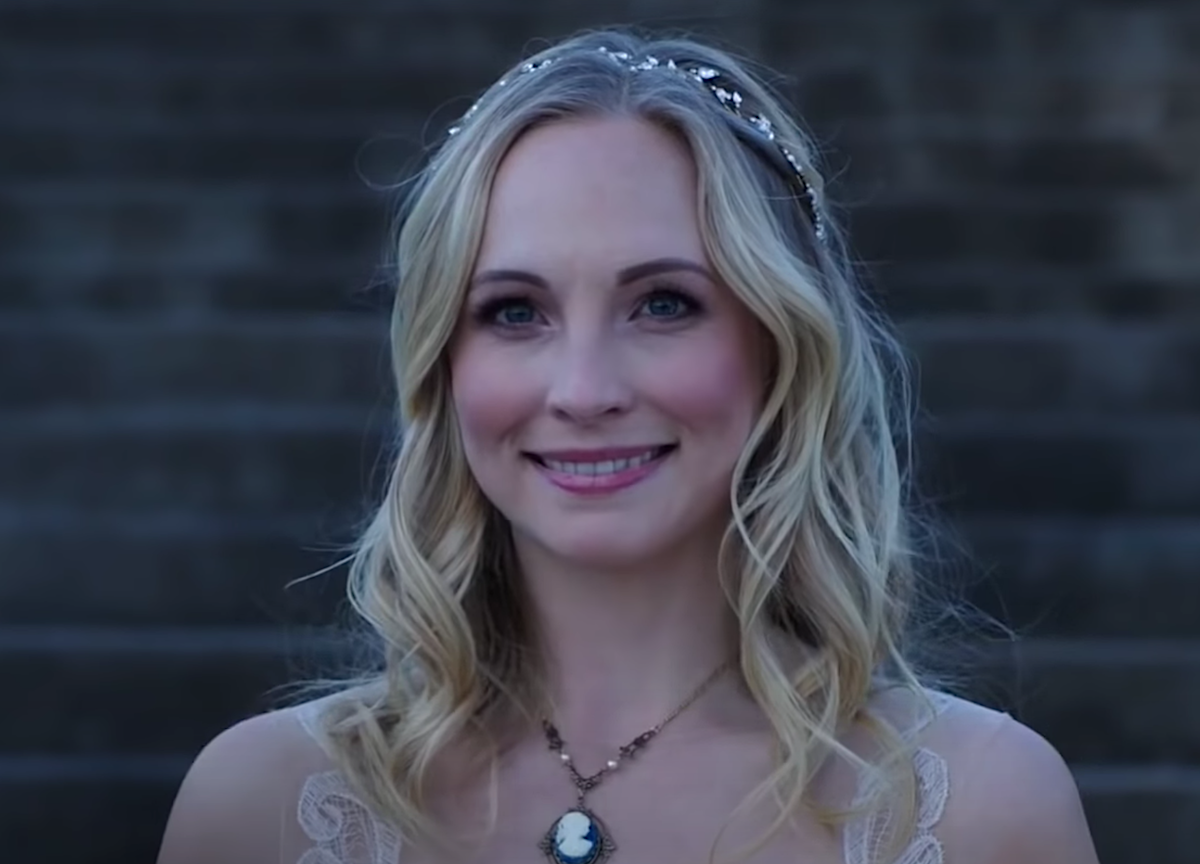 In what month did Caroline and Stefan get married?
It's fitting that Caroline mentioned the first time she ever saw him in her vows, given that's where the special meaning about their June wedding date resides.
Season 8 episode 15 of The Vampire Diaries is titled "We're Planning a June Wedding." That's a verbatim line from the pilot episode of the series. Caroline is with Bonnie in the Mystic Grill when she shares the tea she dug up on Stefan.
"His name is Stefan Salvatore," she says. "He lives with his uncle up at the old Salvatore Boarding House. He hasn't lived here since he was a kid. Military family, so they moved around a lot. He's a gemini, and his favorite color is blue."
"You got all of that in one day?" Bonnie replies.
"Oh, please. I got all of that between third and fourth period," Caroline says, before saying the fateful line: "We're planning a June wedding."
Little did she know her prophecy would come true.