Step Aside, Cinderella — This Disney Princess (Technically) Had 3 Fairy 'Godmothers'
Cinderella got a beautiful dress and glass slippers, but with the help of the three good fairies, this Disney princess had the gift of song and even the gift of beauty — making perfect sense with her nickname.
Here's what we know about Aurora and her three good fairies, named Flora, Fauna, and Merryweather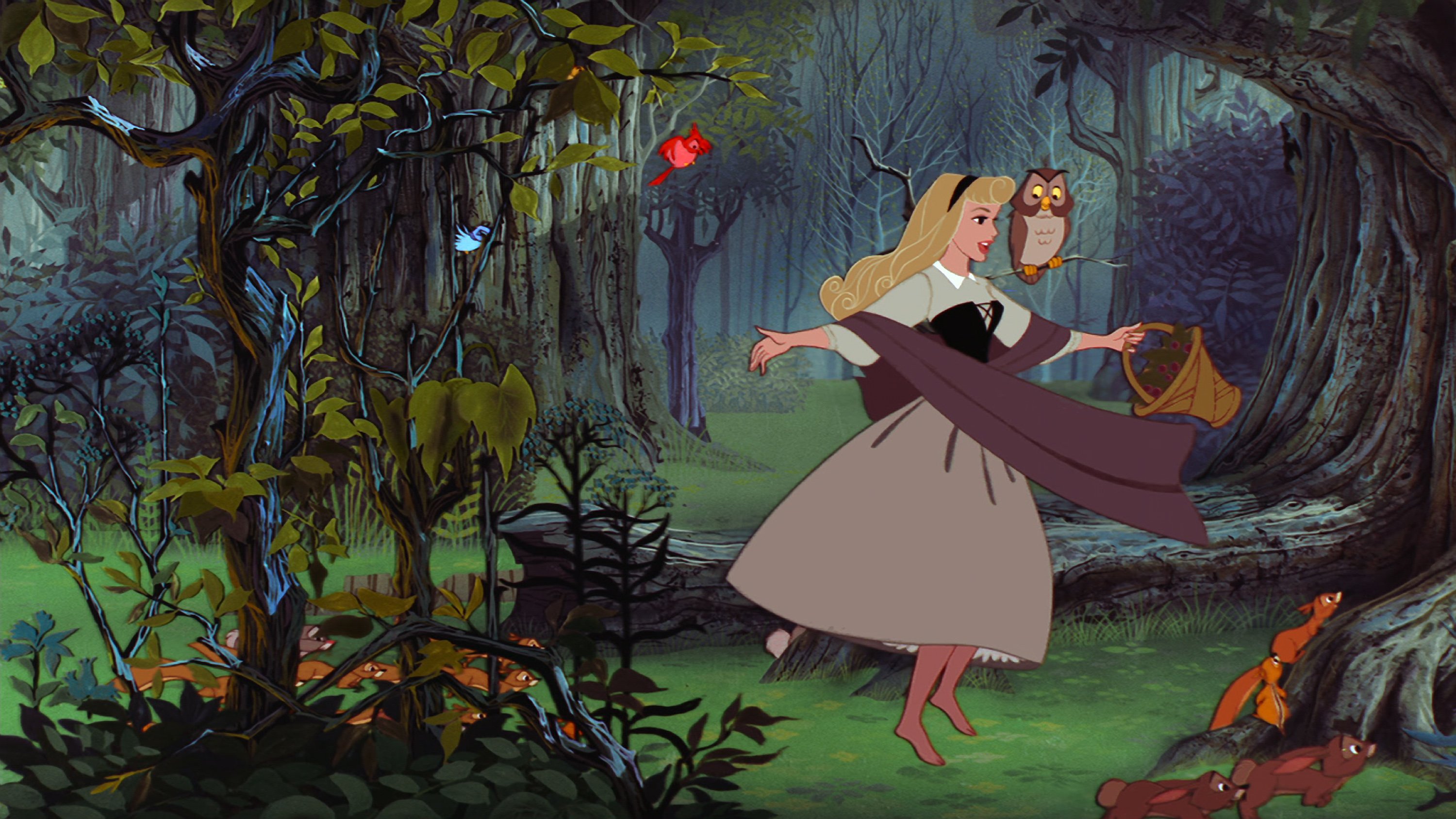 Disney's Cinderella had 1 fairy godmother
After her father's death, Cinderella's life was far from perfect. When Disney's iconic princess wanted one night at the prince's ball, it was her Fairy Godmother who made it all happen.
It was this character who, with a "Bibbidi-Bobbidi-Boo," transformed Cinderella's dress into a magical ballgown. Complete with a pumpkin for a carriage and glass slippers, this princess went to the castle.
Although the magic didn't last past midnight, this Fairy Godmother gave Cinderella enough time to fall in love with the prince and, eventually, get her happily ever after. However, she wouldn't be the only magical fairy who helped a Disney princess.
RELATED: How Each Disney Princess Movie Is Represented in Magic Kingdom Park in Walt Disney World
Disney's 'Sleeping Beauty' featured 3 fairy mother-figures
A few years following the premiere of Cinderella, Disney released its animated film Sleeping Beauty, introducing fans to the "Once Upon a Dream" princess, named Aurora. Technically, Flora, Fauna, and Merryweather aren't Aurora's "godmothers."
They are, however, three "good fairies" who took care of Sleeping Beauty after Maleficent cursed her. There was some arguing.
Throughout this movie, though, they gave Aurora, nicknamed Briar Rose, a beautiful dress and the gift of song and the gift of beauty. When Aurora finally fell asleep, these three fairies helped Prince Phillip reach her.
Sleeping Beauty returned for Disney's live-action film, 'Maleficent'
This character returned for a spinoff live-action film, titled Maleficent, which featured Angelina Jolie as the title character, and its sequel, Maleficent: Mistress of Evil. During one interview with The Rebel Chick, the actor behind Maleficient's Sleeping Beauty, Elle Fanning, discussed how she differs from her character.
RELATED: Are the Live-Action and Animated Versions of 'Beauty and the Beast' on Disney+? How Subscribers Are Celebrating the Upcoming Gaston and Lefou Prequel Sequel
"She doesn't know the outside world – raised by fairies," Fanning said of her character. "Definitely very naive in that way. Everything she's learned she's kind of had to learn on her own and I guess for me, I'm still as happy and as curious as she is, so I like to soak up a lot of information, so we're very similar in that way."
"But I guess it is exaggerated as a fairy tale," she continued. "So, her naïveness is like to the point of so much. Whereas I don't think any, you know, child can be that sheltered like she was, in our time. So, I guess I'm different in that way from her."
Sleeping Beauty, Maleficent: Mistress of Evil, and Cinderella are available for streaming on Disney+.