Steph Curry Is Good At His Game, But He's Also a Good Person
In addition to his skills, Curry is a genuinely nice person, dedicated to his family and regularly lending his time to a wide variety of charitable causes.
There's no doubt that Steph Curry is one of the most popular basketball players in the game today. His shooting skills have become legendary and many fans are calling for him to be named as the greatest shooter of all time due to his accuracy and precision.
In addition to his skills on the basketball court, Curry is a genuinely nice person, dedicated to his family and regularly lending his time to a wide variety of charitable causes. Read on to learn why Steph Curry became so famous and why he's considered to be the nicest guy in basketball.
Curry became famous at an early age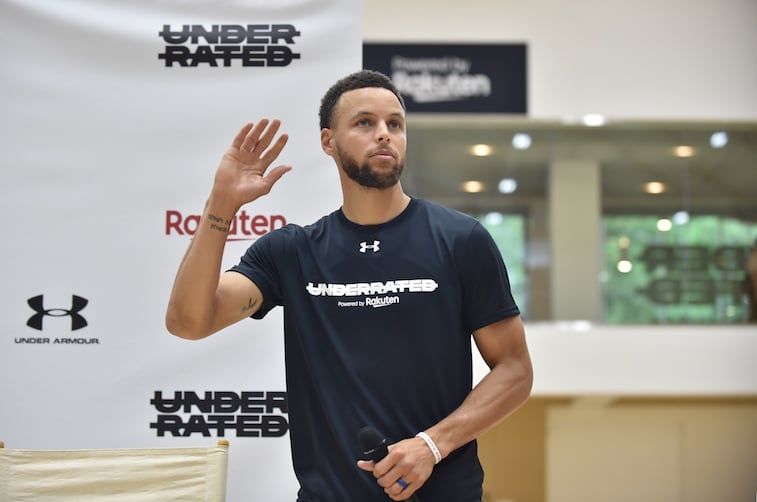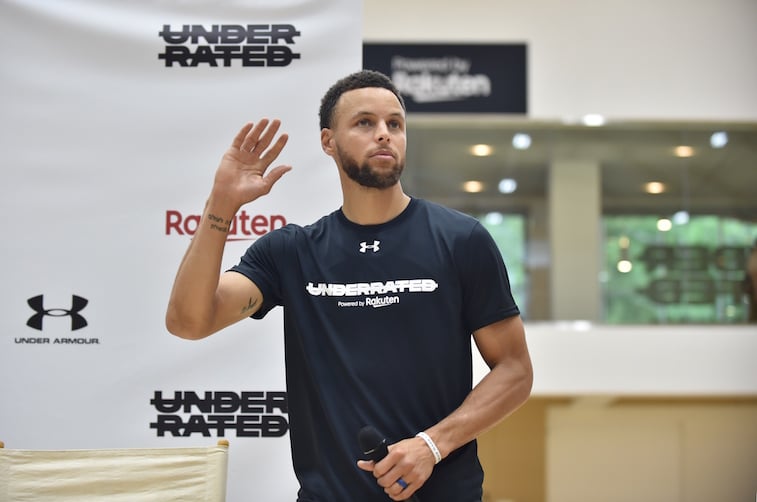 Born in Akron, Ohio, Steph Curry is the son of Dell Curry, a former NBA player. Curry's younger brother, Seth Curry, is also an NBA player. Basketball is the family business, so it's no wonder that young Steph Curry dived headlong into a basketball career when he was very young.
By 2014, Curry had already won his first MVP Award, and fans everywhere had started to take notice of the talented young player.
Curry's trademark has become the "three-point shot," and many claim that he has revolutionized the game of basketball by the way that other teams have followed his example. He has become a certified celebrity in a way that many basketball players never will, and even people that don't follow sports or know the details of many sports teams recognize his face.
Still, the fame and fortune don't seem to have gone to Curry's head, and many fans look to Curry and his family as an example of how to respond to the limelight. Curry also seems to genuinely enjoy playing basketball and never seems jaded or unhappy on the court.
Curry is faithful to his wife and family
In 2011, Curry married his longtime girlfriend. He and his wife, Ayesha Curry, have become a true power couple, supporting each other in everything that goes on both on and off the field.
Ayesha Curry is a renowned home chef and has gone on to star in her very own Food Network show, Ayesha's Homemade. She's also an author, has her own line of cookware products, and has modeled for makeup brands like CoverGirl. 
The Curry's have three small children – Riley, born in 2012, Ryan, born in 2015, and Canon, born in 2018. Unlike many professional basketball stars, there have never been serious rumors of Steph Curry cheating on Ayesha Curry, and the couple regularly speaks out about how committed they are to each other.
They are also Christians, and both Steph and Ayesha Curry credit their faith as getting them through some tough times in life.
Co-workers say that Steph Curry is very nice
While it wouldn't be terribly surprising to hear that a nationally renowned basketball player is a bit full of himself, this is definitely not the case with Steph Curry. In fact, in a recent news article, a sportswriter claimed that out of all the players he has worked with over the years, Steph Curry is definitely the nicest.
The writer, Marcus Thompson II, went on to say that Curry hasn't changed, despite his rapid ascension into fame and fortune. Thompson called Curry's modesty "impressive."
With a busy year ahead and no end to his reign in sight, Steph Curry will likely continue to dominate the game of basketball. It seems likely that he will continue to gain more fans along the way as his star rises.
Hopefully, he is always able to stay so balanced and humble, even in the wild and crazy world of pro basketball.